Riding on a splendid hundred by Jonny Bairstow – his second of the tournament –  and a fine performance by the bowling unit, England hammered New Zealand by 119 runs at Chester-le-Street and stormed into the semi-finals of the 2019 World Cup.
England scored 305 for 8 and then bowled out New Zealand for 186 in 45 overs.
They are the third team to qualify for the semi-finals after India and Australia.
England end their group stage with 12 points at number 3 on the points table.
New Zealand are currently at number 4 and have ended their group stage campaign at 11 points. They should be the fourth semi-finalist unless Pakistan comes up with a record-breaking win against Bangladesh on Friday.
Let us have a look at the most realistic and an unrealistic scenarios.
The Three Semi-Finalists:
Source: Reuters
With 7 wins from 8 matches, Australia are perched at the top with 14 points having already qualified for the knockouts – which is a great result for a team who had their worst year in 2018 (in terms of win-loss ratio) in ODI cricket.
Australia have now won 15 of their last 16 ODIs and are guaranteed of a top two finish in the group stages.
India overcame Bangladesh by 28 runs and secured a semi-final berth. They now have 6 wins from 8 matches (one washout) and are in a comfortable number two position with 13 points.
With New Zealand's loss, India too are now guaranteed a top two finish.
England registered a thumping 119-run win over New Zealand at Chester-le-Street to storm into the semi-finals.
They move into third place with 12 points.
England have made it to their first semi-final after 1992. They had made it to the semi-final stage for the first five tournaments – 1975, 1979, 1983, 1987 and 1992 but failed to reach the last 4 in the next 6 editions – 1996, 1999, 2003, 2007, 2011 and 2015.
Pakistan or New Zealand as 4th Semi-Finalist?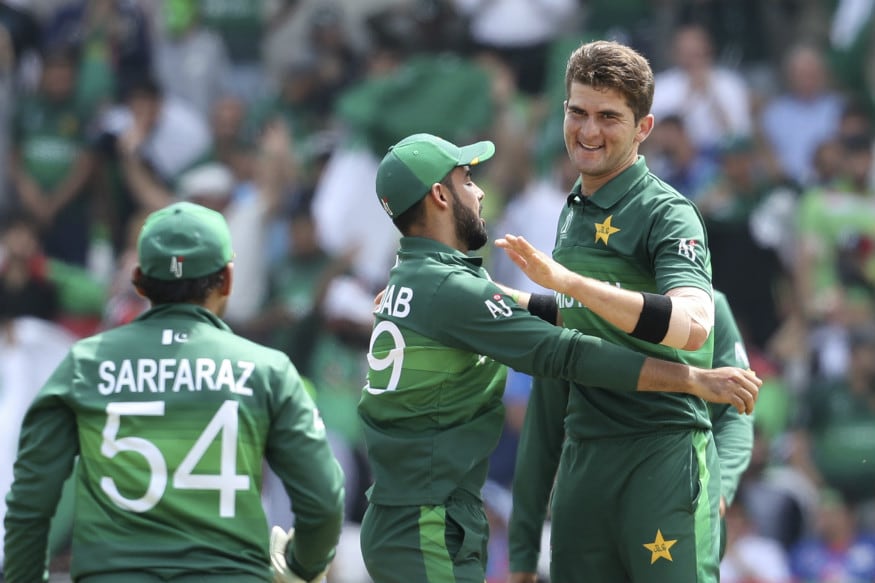 New Zealand are in fourth-place with 5 wins from 8 matches despite losing three matches in a row to Pakistan, Australia and England.
Then if they score 400 they need to dismiss Bangladesh for maximum 84 – ie a victory margin of at least 316 runs.
If they make 350 they need to bowl out Bangladesh for maximum 38 and win by at least 312 runs.
If they make 308, then dismiss Bangladesh for 0 and win by 308 runs.
Pakistan cannot qualify if they score less than 308.
However, if Pakistan bat second, it is impossible for them to achieve the differential in the net run rate and catch up with New Zealand – thus in this scenario they will be eliminated.
The Bottom Five
The defeat to India ended Bangladesh's hopes of making the semi-finals.
England's win ensured that Sri Lanka cannot qualify for the semi-finals and their World Cup campaign had ended.
South Africa got a consolation win against Sri Lanka at Chester-le-Street on the 28th of June after their horrendous World Cup 2019 campaign came to an end (with their loss to Pakistan). They find themselves languishing at number 8 in the points table with 5 losses from 8 matches. They would hope for another consolation win against Australia.
West Indies have lost 6 of their 8 matches and after promising much after their opening-match win against Pakistan, completely fizzled out and bowed out of the tournament. They are at number 9 on the points table.
Afghanistan have lost 8 out of 8 and are at the bottom of the pack.
PREDICTION:
1. Australia (beat South Africa to end with 16 points)
2. India (beat Sri Lanka to end with 15 points)
3. England (ended with 12 points)
4. New Zealand (ended with 11 points and will in all probability have a higher net run rate than Pakistan even if the latter beat Bangladesh by a huge margin)
This means the following two potential semi-finals:
India vs England & Australia vs New Zealand