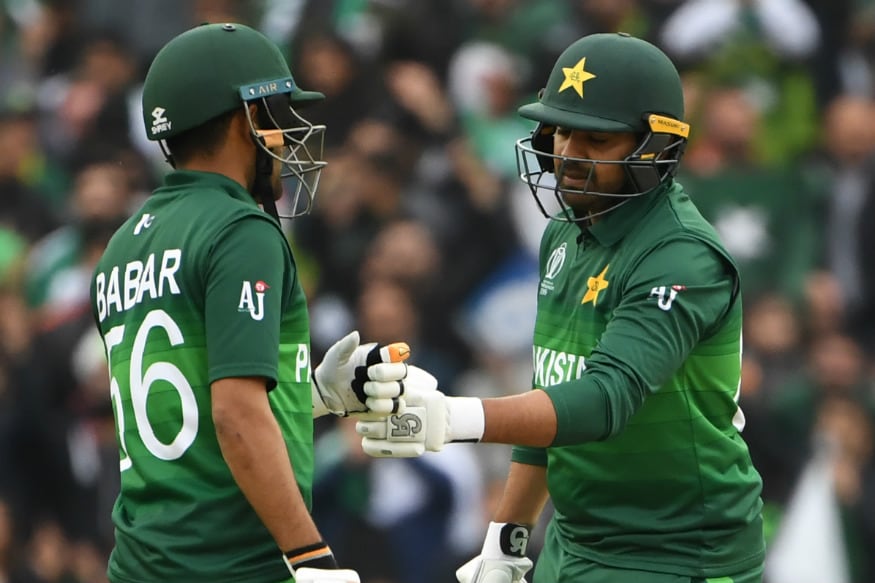 Pakistan's last throw of the dice to make it to the semi-finals of the ICC World Cup 2019 got off to a good start as Sarfaraz Ahmed won the toss and elected to bat first against Bangladesh at Lord's on Friday.
The toss was as crucial as anything in this encounter as this gives Pakistan at least a shot (although a highly improbable one) to make it to the last four. Had Sarfaraz lost the toss and Bangladesh elected to bat first, it would have meant curtains for the Men in Green then and there. Chasing was not an option as then the net run rate differential margin with New Zealand would have been impossible to achieve batting second.
Pakistan can mathematically still qualify for the semi-finals if they beat Bangladesh. The margin of defeat will have to be ridiculous and the probability of this happening is next to impossible. We lay out the scenarios as to what Pakistan need to do to make it through to the final four.
If Pakistan score 450 they need to dismiss Bangladesh for maximum 129, ie a win margin of at least 321 runs.
Or
If they score 400 dismiss Bangladesh for a maximum of 84 – ie a win margin of at least 316 runs.
Or
If they score 350 dismiss Bangladesh for a maximum of 38 – ie a win margin of at least 312 runs.
Just for perspective, the biggest margin of victory in One-Day International history is 290 runs – New Zealand scored 402 against Ireland in Aberdeen in 2008 and dismissed them for 112.
Thus, for Pakistan to qualify will need to beat Bangladesh by a record margin.
Pakistan are currently on 9 points from 8 matches with 4 wins, 3 losses and one washout. Their current net run rate sits at -0.792 while New Zealand also with 11 points have a much superior net run rate of 0.175.
They have made a remarkable comeback in the tournament after a poor start to their campaign. There has been a fascinating similarity in their journey to the knockouts in the 1992 World Cup and their remarkable fightback in the 2019 World Cup.
Pakistan lost three of their first five matches before registering three consecutive wins over South Africa, New Zealand and Afghanistan.
Can Pakistan do the impossible at Lord's on Friday?