It was Super Saturday at World Cup 2019 on June 29.
Pakistan overcame a stiff and spirited challenge from Afghanistan and escaped with a three-wicket win with two balls to spare at Leeds. With it, Pakistan moved to number 4 in the points table with 9 points from 8 matches.
In the second match of the day, a fine bowling display by the Australian quicks helped them register a comprehensive 86-run win over New Zealand at Lord's.
Australia consolidated their position at the top and now have 14 points from 8 matches while New Zealand suffered their second consecutive defeat in the tournament.
India had registered a smashing 125-run win over West Indies at Manchester on the 27th of June, Thursday, and with it all but secured a place in the semi-finals.
India, with 11 points from 6 matches are second on the points table, ahead of New Zealand on net run rate. They have also played two less matches.
England have dug themselves a big hole and need to win both their matches to be in a comfortable position of making the knockouts. They play India in a marquee clash on Sunday (June 30) at Edgbaston.
West Indies, South Africa and Afghanistan are the three teams who have bowed out of the semi-final race.
Sri Lanka and Bangladesh are still in with a chance though not a very probable one.
With Australia through to the knockouts, where do the remaining 6 teams stand in the competition? Who is the dark horse in the semi-final race?
Let us have a look at the most realistic and some unrealistic scenarios.
India Almost Certain to Join Australia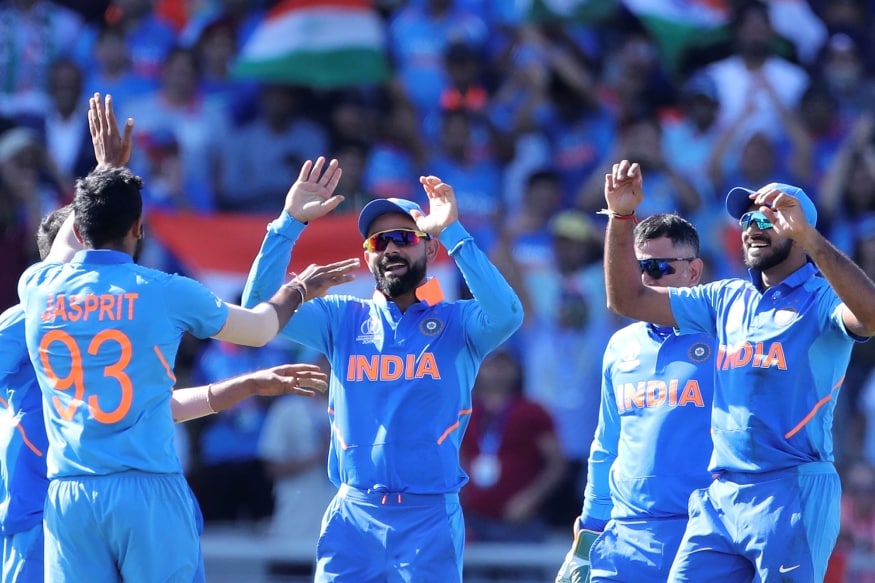 (AP Photo)
With 7 wins from 8 matches, Australia are perched at the top with 14 points having already qualified for the knockouts – which is a great result for a team who had their worst year in 2018 (in terms of win-loss ratio) in ODI cricket.
Australia have now won 15 of their last 16 ODIs.
India got a real scare from Afghanistan but a thrashing win over the West Indies ensured that they remained unbeaten in this World Cup – the only team to not lose a match so far in the tournament. With 5 wins from 6 matches (and one washout), India are a win away from securing a semi-final spot.
They had an excellent start to their World Cup campaign beating three tough sides in South Africa, Australia and Pakistan. With comparatively easier matches against Sri Lanka and Bangladesh still scheduled, India should comfortably muster 15 points and sail through the semi-finals (even if they lose to England).
New Zealand Should Qualify Despite Losses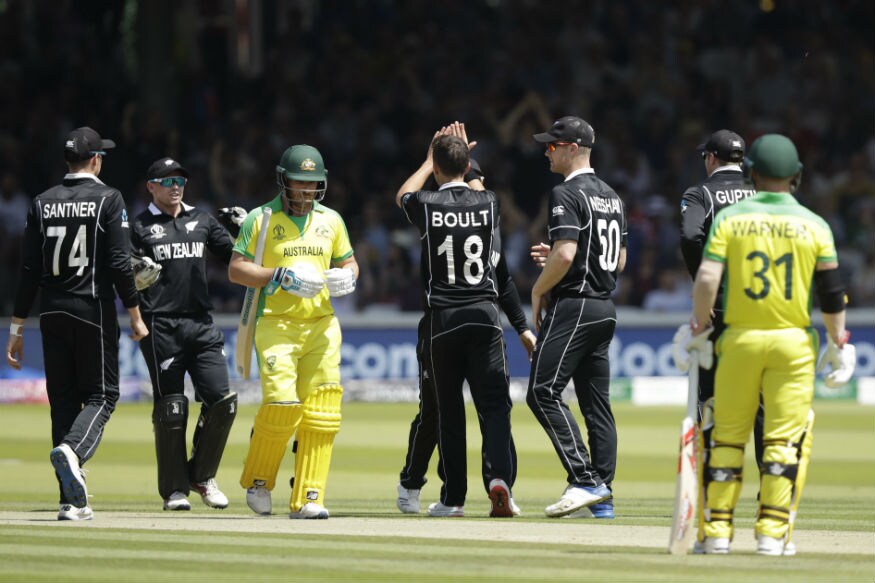 (AP Photo)
New Zealand are in third-place with 5 wins from 8 matches. They have lost two matches in a row to Pakistan and Australia and need to beat England to be certain of making the last 4.
If England beat India and New Zealand both, they end with 12 points. New Zealand remain on 11 and theoretically, one of Pakistan or Bangladesh can equal them on points. However, the likelihood of them overtaking New Zealand on the points table is low as the latter's net run rate is very high whereas Pakistan's and Bangladesh's is in the negative.
England – From Favourites to Possibility of Non-Qualification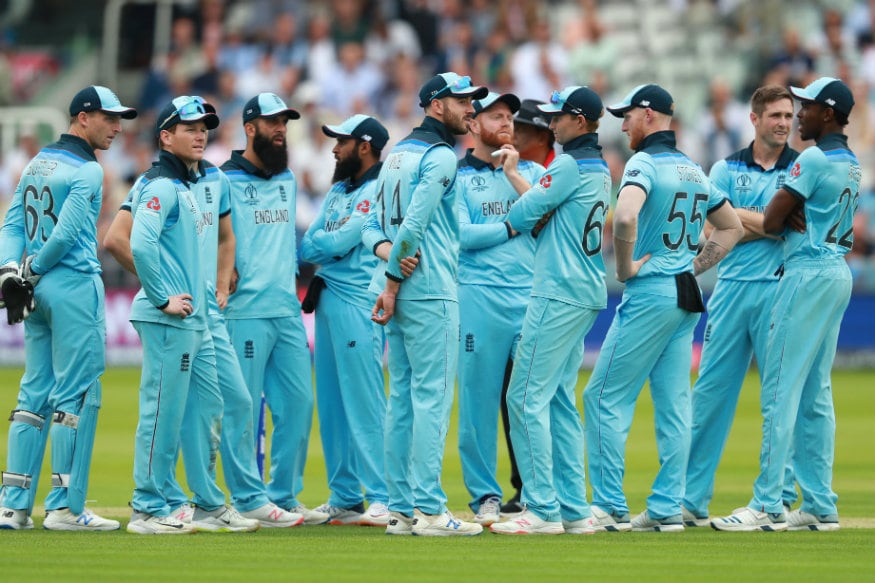 England's two shock defeats to Pakistan and Sri Lanka and their loss to Australia has suddenly, to use a cliché, set the cat among the pigeons. England are feeling the pressure of being the home team at the biggest stage in international cricket. All their three losses have come chasing!
England have 4 wins from 7 matches and have their task cut out in the two remaining matches – against India and New Zealand. England haven't had the best of records against these sides in World Cup encounters, having beaten neither of them since 1992!
If England lose both these matches, they remain on 8 points. In such a scenario, the home team will be eliminated before reaching the semis.
If England win one of these matches, they are still in trouble. In such a scenario England end with 10 points and face a realistic potential threat from Pakistan, who, if they win their last match against Bangladesh will qualify in the number 4 position.
The Dark Horse: Can Pakistan do a 1992?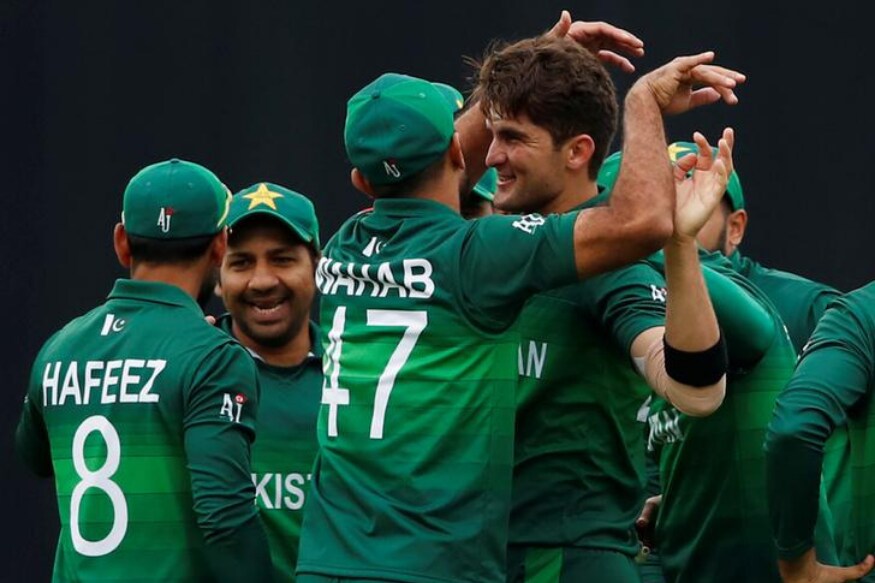 (Reuters)
There is an unreal similarity between Pakistan's journey to the knockouts in the 1992 World Cup and their remarkable fightback in this World Cup.
Their wins over South Africa, New Zealand and Afghanistan mean that they are now at number 4 with 9 points from 8 matches. Pakistan have a very real chance of finishing with 11 points with just one game remaining against Bangladesh.
They would then hope that England do not win more than one of their remaining two matches. In such a scenario, Pakistan will make it to the semi-finals.
Difficult for Sri Lanka and Bangladesh
Sri Lanka's loss to South Africa has made their task of qualifying for the semi-finals less probable. They now need to beat West Indies and India to have any chance of making it to the knockouts.
They would then hope that England lose their remaining two matches and Pakistan loses to Bangladesh who in turn lose to India.
In such a case, Sri Lanka will qualify in fourth position.
Bangladesh have 3 wins from 7 matches. Their batting, led by Shakib-Al-Hasan, has been a revelation. They have two difficult matches to end their group stage campaign – with India and a resurgent Pakistan. If they win both their remaining matches, Bangladesh will end with 11 points and then hope that England do not win more than one.
In such a case Bangladesh will qualify for the semi-finals.
The Bottom Three
(Image: ICC)
South Africa will be happy with a consolation win against Sri Lanka after their horrendous World Cup 2019 campaign came to an end (with their loss to Pakistan). They find themselves languishing at number 8 in the points table with 5 losses from 8 matches.
West Indies have lost 5 of their 7 matches and after promising much after their opening-match win against Pakistan, have completely fizzled out. They have bowed out of the tournament.
Afghanistan have lost 8 out of 8 and have already been eliminated from the World Cup.
PREDICTION:
Going by form and momentum in the tournament and overall strength and weakness of a team, these seem to be the most plausible top 4 after the group stages:
1. India - win all their remaining matches to end with 17 points
2. Australia - win against South Africa and end with 16 points)
3. New Zealand - lose to England to end with 11 points but have a higher NRR than Pakistan
4. Pakistan - beat Bangladesh to end with 11 points)
This means the following two potential semi-finals:
India vs Pakistan & Australia vs New Zealand