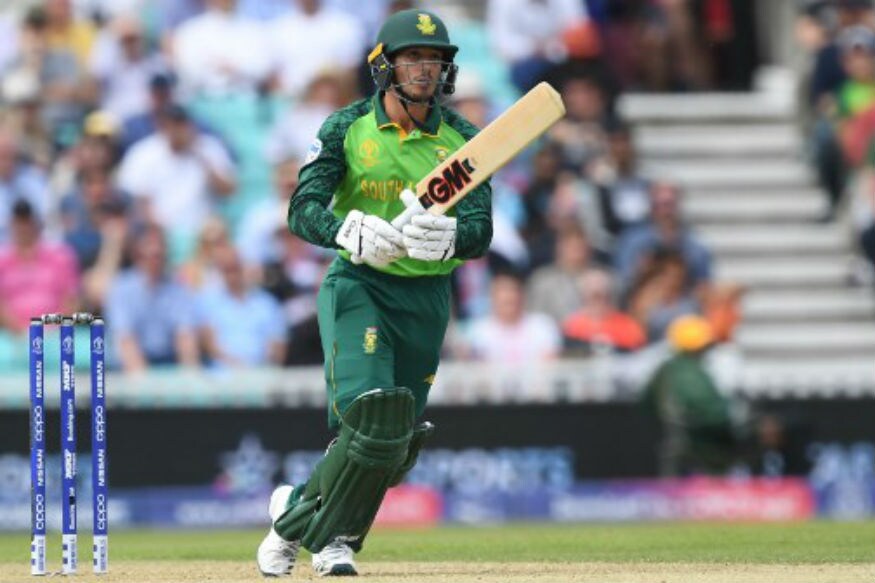 South African coach Mark Boucher has hailed the captaincy of Quinton de Kock, who is leading the side in the absence of Faf du Plessis and will continue to do so for the limited overs series against England and Australia which the Proteas will be involved in next.
Boucher also said that with the T20 World Cup later this year and many more matches to play before that, this period was ideal to give du Plessis some rest before he takes chare of the team as one of its key members once again.
"A lot of people questioned (MS) Dhoni when he was captaining India and he had a great captaincy record," Boucher told reporters. "Quinny (de Kock) enjoys being in the game. Sometimes he sits in the dressing room during Test-match cricket and he gets really irritated because he wants to be doing something all the time. I think he really enjoys it. The off-the-field stuff is the stuff that might get to him a bit. We're going to have to help him in that regard. But certainly, on the field, he leads well.
"Faf is still one of our best T20 players. We feel at this point in time he needs a bit of a break away from the game. It's always good to have a bit of a rest. There is going to be a lot of cricket for them leading up to a World Cup so any opportunity we get to give guys a bit of rest and give other guys opportunities to see what they're all about. I would like to think against Australia, the rest will be enough and they can come back and play."
In De Kock's first ODI series against England as permanent captain, he finished as the man of the series, and was also the highest run-scorer in the series. But what caught the eye were de Kock's hands-on decision making on the field and unusual field placements that reaped rewards.
"We always knew that Quinny has got a very smart cricketing brain. He had a couple of different field placings which I thought were good and he was thinking out of the box," Boucher said. "Quinny is unique and I think the uniqueness of him can work wonders in a dressing room like this because we've got a unique set-up as well."
However, with so much cricket yet to be played before the T20 World Cup, Boucher said that everyone will need to justify their involvement in the mega-event with the performances they put in in the next few matches.
"All the white-ball cricket from now up until the World Cup is giving guys opportunities and seeing what they can do in pressure situations," he said. "We are trying to look ahead to a World Cup in Australia and we are looking at different options that we've got. We will use the next three games against Australia to find some answers and ask some questions."