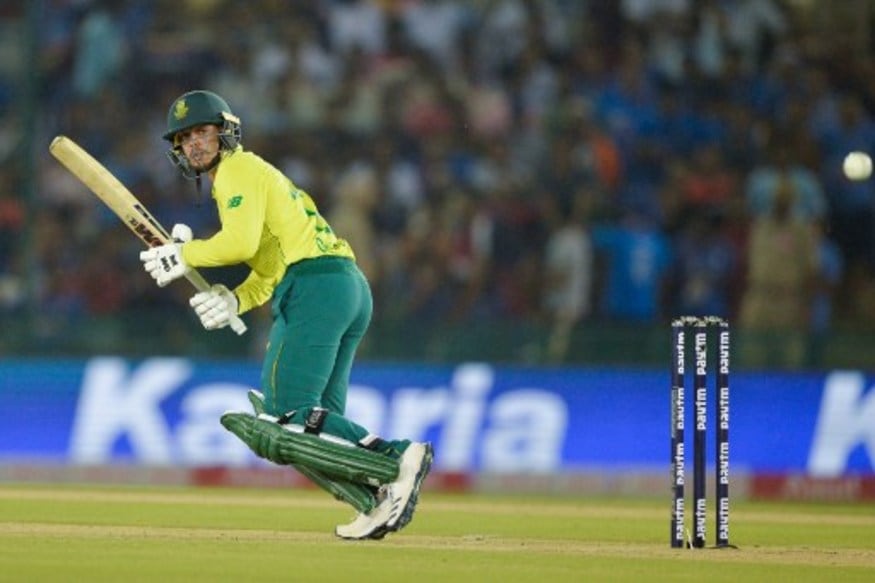 South Africa's wicketkeeper-batsman Quinton de Kock had led the side in the absence of Faf du Plessis during their recent T20I series against India and would be open to taking up the role full-time in the future.
"The way I see it is that I was just a replacement. That's the way I took it. For now, it's still Faf's baby. But maybe if things change and they do want me to do it, then I will do it," De Kock told ESPNcricinfo.
"For the moment, I am not looking too far ahead. I am just trying to look at how I can help out with the youngsters, with the new guys in the T20 team and by myself, just getting better and getting ready for the T20 World Cup next year. But if that does come upon me, then I will try and grab it with both hands."
The added responsibility on a player who already has to keep wickets as well as deliver atop the order might seem daunting, but De Kock maintains he would relish the challenge.
"It's nothing too difficult - keeping and batting, and the keeping will help out my captaincy anyway.
"Rather than being out in the field, I seem to read things better, how the pitch plays, which bowlers to bowl when, the angles and all that kind of stuff when I am keeping. I feel like the keeping helps my batting and also my captaincy."
The 26-year old is one of few key players in the South African side who will be expected to do the heavy lifting as the team undergo a rebuilding of sorts.
A poor showing in the World Cup held earlier this year as well as the retirement of certain key players means the side will enter a period of transition before they become competitive again.
The prospect of a rebuild doesn't worry De Kock, however, pointing out how England entered a similar phase in 2015 before becoming world champions four years later.
"We are not the first team that has gone through a transition. England did it after their last World Cup and look at them. Four years later, they end up winning the thing.
"It's alright if the whole country and guys are a bit down and out but when we all gather together, especially after winning this Rugby World Cup, a lot of people are pumped up and want to get this transition going so the time we get to our next World Cup, we can really put ourselves in a good stead, just like England did."