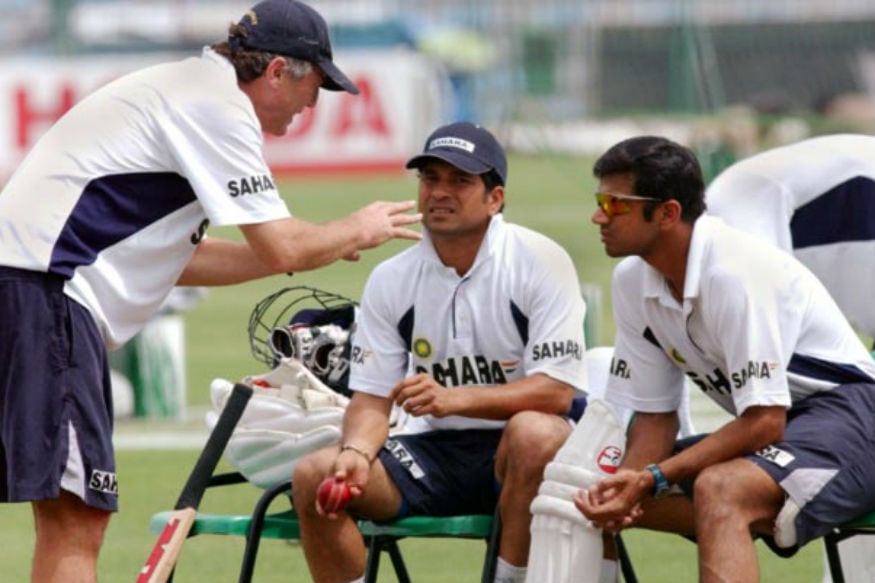 Former India batsman Rahul Dravid pipped Sachin Tendulkar to be voted India's greatest Test batsman in the last 50 years in a poll conducted by Wisden India.
According to Wisden India, the poll, on Facebook, saw 11400 fans taking part in the final stand-off between the two legendary batsmen. Dravid got 52 percent of the total votes after he was trailing initially.
Dravid has played 164 Tests between 1996 and 2012, scoring 13288 runs at an average of 52.31. Tendulkar, meanwhile, has played 200 Tests between 1989 and 2013 scoring 15921 at 53.78. Tendulkar has 51 Test centuries while Dravid has 36.
Tendulkar's overall numbers are superior, but the former No. 3 seems to have earned a place in fans' hearts as a batsman for tough situations. Batting at No. 3, Dravid has often bailed India out of trouble after early wickets.
Dravid scored 7690 runs at 53.03 in 94 Tests away from home. As many as 5443 of those, at an average around 52, came in 64 Tests in Australia, England, South Africa, New Zealand and West Indies.
Tendulkar, meanwhile, scored 8705 runs away from home at an average of 54.74 in 106 Tests. It includes 29 Test tons. He averaged 49.79 in 56 Tests in Australia, England, South Africa, New Zealand and West Indies.
The poll saw 16 Indians facing off against each other. Tendulkar, Dravid, Sunil Gavaskar and Virat Kohli made it to the final four. While Dravid beat Gavaskar, Tendulkar beat Kohli to reach the final stage.
The poll saw Gavaskar beating current India captain Kohli for the third place.