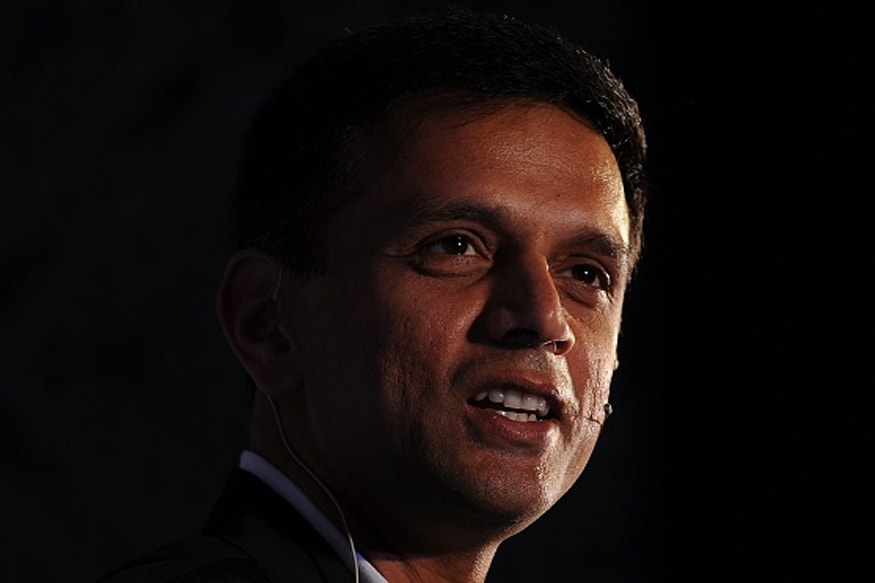 New Delhi: Former Indian cricket captain and batting great Rahul Dravid on Wednesday declined to accept an honorary doctorate degree conferred on him by the Bangalore University, saying that he would like to accomplish research in the field of sports and then earn the degree.
Rahul Dravid declines Bangalore University Hon. degree, says would like to earn doctrate by accomplishing some academic research in sport pic.twitter.com/pP3xqo7EYz

— ANI (@ANI_news) January 25, 2017
Dravid, who was born in Indore, grew up in the city of Bengaluru and went to St Joseph's Boys High School. He attended St Joseph's College of Commerce during his graduation years and was studying MBA at the St Joseph's College of Business Administration when he was selected for the national team.
One of Karnataka and Bengaluru's favourite sons, Dravid went on to represent India in 164 Test matches and scored 13,288 runs, the second most by an Indian in cricket's oldest format after Sachin Tendulkar.
The Bangalore University had decided to honour Dravid during its 52nd Annual Convocation ceremony on January 27, but the 44-year old current Indian U-19 team coach politely declined the degree.
The Bangalore University has come out with a press release which states that Dravid "in all humility declined to accept the honorary degree."
The release further states that Dravid "would try to earn a Doctorate Degree by accomplishing some form of acedemic research in the field of sports rather than receiving an honorary degree."
Dravid made his international debut for India in the year 1996 and retired from the sport in the year 2012. He had earlier refused an honorary doctorate from Gulbarga University, too.
@media only screen and (max-width:740px) {
.quote-box{font-size:18px; line-height:30px; color:#505050; margin-top:30px; padding:22px 20px 20px 70px; position:relative; font-style:italic; font-weight:bold}
.special-text{font-size:24px; line-height:32px; color:#505050; margin:20px 40px 20px 20px; border-left:8px solid #ee1b24; padding:10px 10px 10px 15px; font-style:italic; font-weight:bold}
.quote-box img{width:60px; left:6px}
.quote-box .quote-nam{font-size:16px; color:#5f5f5f; padding-top:30px; text-align:right; font-weight:normal}
.quote-box .quote-nam span{font-weight:bold; color:#ee1b24}
}