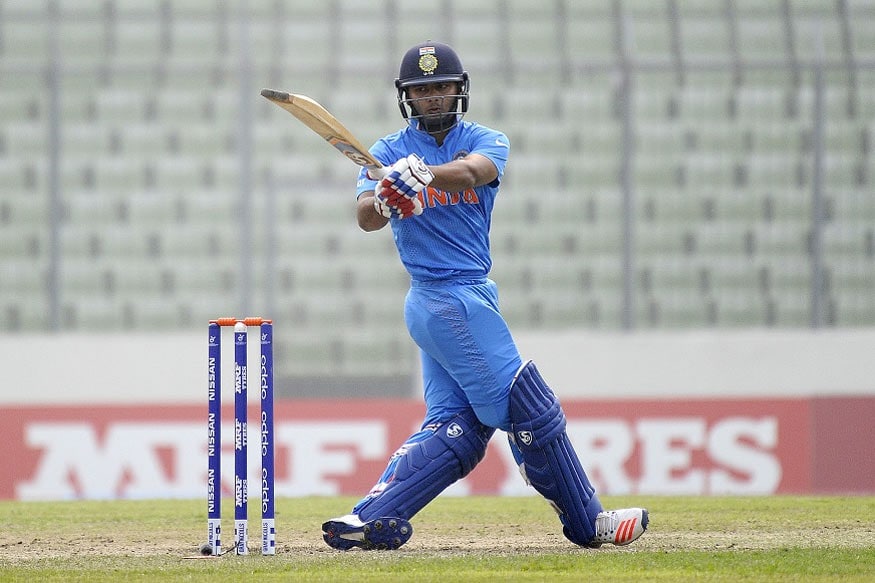 Whilst the focus is currently on the Indian cricket team touring England, the India A team coached by the legendary Rahul Dravid recently completed what is considered to a 'pretty successful' tour. The India A side played triangular series which also included the West Indies A side and won that, while they were handed a heavy 253 run loss in the four day game against the England Lions.

"Winning the one-day series was nice and we got a couple of good results against West Indies A. It was a bit disappointing to lose our last game of the tour against England Lions. On tours like these, I feel the critical element is not so much the result, but it is really about the exposure and opportunities that you give to the players. Most of them are pushing for selection into the national side," Dravid told BCCI.

"We had a lot of positives and some learning as well. We definitely could have done better in the batting department in the final game, but against a strong England Lions side, it was a great lesson for the batsmen on how to play in English conditions. From a coaching perspective, there were a lot of lessons that we learnt through the course of this trip," Dravid said looking back on the tour.

Pleased with the way his wards have shown progress during the tough tour and handled the pressure situations well, the former India captain is of the opinion, that if his side, India A, are shadowing the Virat Kohli's team, it is always beneficial – even if things can't always be planned like that. Not just that, Dravid believes that this sort of a schedule only motivates the side.

"A lot of players have joined the national side from this team. It also gave an opportunity to Ajinkya Rahane and M Vijay to come down and spend time with us and play a practice game that was competitive and tough," the India A coach said.


Be it India or India A, the boys are on a roll. India A first won the tri-series and have now beaten West Indies A in the longer format to clinch the series 1-0 in Taunton. pic.twitter.com/YoJqslti92

— BCCI (@BCCI) July 13, 2018



After a lot of hard work through the years, one of Dravid's wards Rishabh Pant has earned his maiden Test call up. Pant, who finished as the second highest scorer in the IPL in the season gone by, had a brilliant Ranji Trophy campaign as well and performed impressively on the tour that threw up a variety of situations, thus showing his maturity according to Dravid. The coach hopes that Pant can continue with his mature ways with the senior team.

"On this trip, we challenged him a lot to bat according to the situation. He got a critical 64 not out in the one-day final when he was the last recognized batsman and also against West Indies A when he put on a 100-run partnership with Jayant Yadav."

"He showed that he could bat differently. He has the temperament and skills to bat differently. He is always going to be an attacking player but reading of the situation when you are playing red ball cricket is required," said Dravid heaping praise on the Delhi batsman.

Dravid, who has been a strong believer that a cricketer in India should go through the domestic circuit and then to the India A side before making the cut for the international level, always tries to give the players as much game time as possible so that they can make their case with the selectors.

"Yes, the challenge is there and you feel for the boys. The A tours are a step up from domestic cricket. It is really a good barometer for them and the selectors to see whether they can perform or not. If they don't do well it is still a good opportunity to learn and go back to domestic cricket and work on the things they need to."

"It gives a very good test of where these boys are and an understanding of the skills that need to be worked on both in bowling and batting," Dravid signed off.


First Published: July 23, 2018, 8:20 AM IST