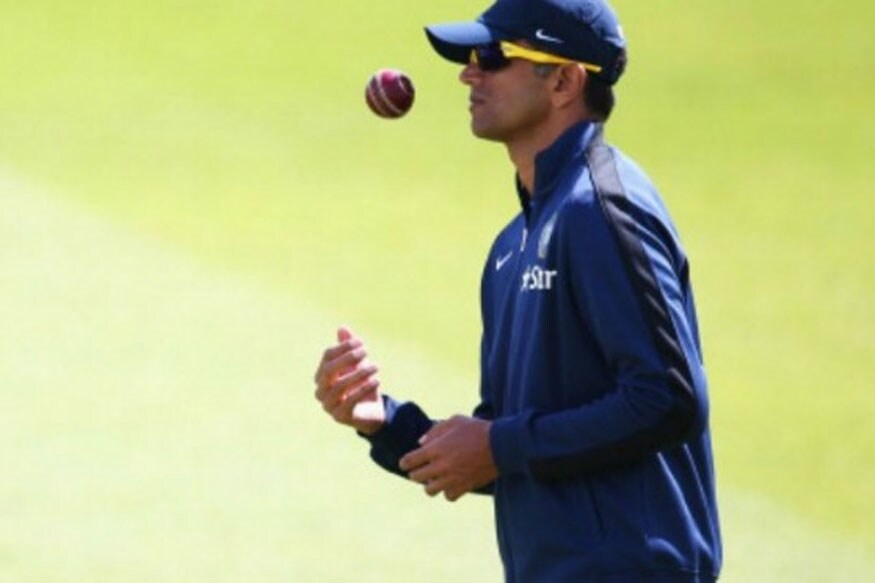 New Delhi: Former India skipper Rahul Dravid looks all set to continue as the coach of the India 'A' and Under-19 teams as reports have come in that his contract has been renewed for two years. While the terms and conditions of the contract are yet to be finalized, the decision was taken by the Cricket Advisory Committee (CAC) members Sachin Tendulkar, Sourav Ganguly and VVS Laxman. The India U-19 team is set to travel to England in July to play a short series.
While it was initially thought that just like Anil Kumble, Dravid too will have to go through the interview process for an extension, it was later revealed that Dravid's contract unlike Kumble's had an extension clause wherein the board had the option of extending his contract without conducting fresh interviews.
Dravid was recently in the news as former BCCI Committee of Administrators member Ramchandra Guha had alleged that Dravid donning the hat of mentor for Delhi Daredevils in the IPL and also coaching the India 'A' and U-19 team violated the conflict of interest clause.
But the COA backed Dravid and said that the former India skipper was in the clear as he was working as per the existing guidelines on conflict of interest. Speaking to Cricketnext, a source close to the COA said that it was unfair to blame Dravid because he was only acting on the contract that he was given ahead of this year's IPL and he had not violated any clause as the COA has been working on the issue and no fresh guideline has been laid down yet.
"While the question of conflict is fair, it is unfair to point fingers at Dravid or any other individual because there was no guideline laid down which stopped the individuals from working with an IPL team and the national team. The COA does realise that it is a case of conflict, but a solution is being worked on. So, as per the contract which Dravid had ahead of this year's IPL, there is no case of violation," the source clarified.
"But yes, the COA is working on the issue as a mentor or coach of an IPL franchise might be swayed in decision-making when he is with the national team. So, it is better to keep the two entities separate."
While Dravid was cleared of any conflict charges, Dravid will have to refuse any IPL assignments if he takes up the coach's offer this time as COA chief Vinod Rai has made it clear that unlike previous terms of 10 months, all future BCCI contracts will be for two full years.