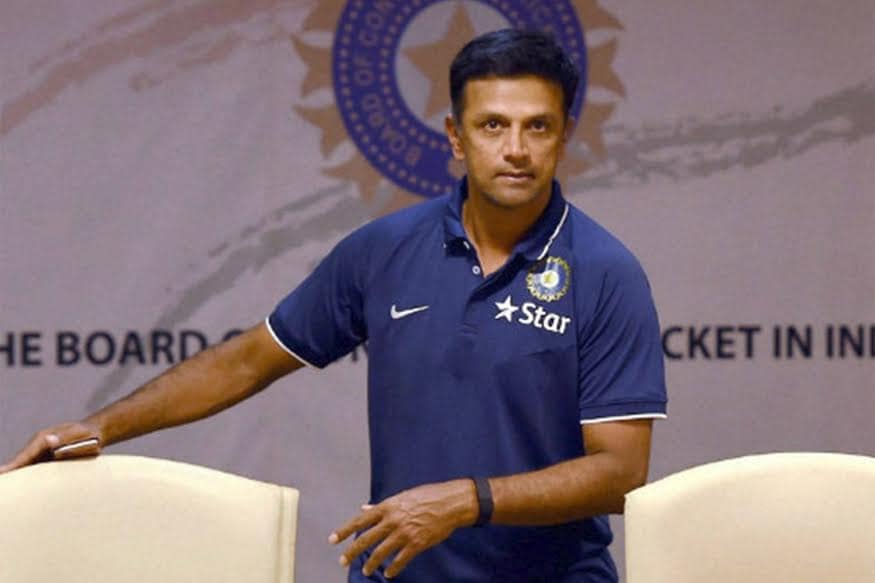 Mumbai: The Board of Control for Cricket in India (BCCI) on Friday announced that former India captain Rahul Dravid will continue in his position as the coach of the India 'A' and Under 19 team for the next two years.
Dravid took charge of the dual responsibility in 2015. Under his guidance, the U-19 team reached the final of the ICC U-19 World Cup in 2016, where the team lost to West Indies.
Dravid has been a hit with the young and budding cricketers with the likes of Rishabh Pant, Sanju Samson, Karun Nair and Ishan Kishan crediting the the coach for his mentorship skills, which has allowed these players to take giant leaps in their effort to reach the top level.
BCCI Acting President, Mr. CK Khanna said, "Over the last two years, Rahul Dravid has been instrumental in getting young talent into the mix who have proved their worth on the big stage. We are glad to continue his services for the next two years and are sure that this is a bright sign for Indian cricket which will see many more young talents coming up in the future."
BCCI Acting Secretary, Mr. Amitabh Choudhary said, "Rahul Dravid is known for the discipline and commitment he brings to the table. He has been successful in grooming the youngsters in the last two years. I wish him all the very best for his assignments with the two teams for the next two years."
Just a few hours after the announcement, Indian Premier League franchise Delhi Daredevils issued a statement stating that the former India captain will not continue in his role as the franchise's mentor.
"It was an honour and privilege to have Rahul Dravid as mentor of the Delhi Daredevils over the last two years. We truly enjoyed our association and nurtured some great young talent together. We are sad that he will not continue with us as mentor as he chooses to serve India A and India Under-19 as a coach. Being a true servant of cricket, he believes he still has a lot to give back to the game and help nurture young India talent. We wish him all the best," the Delhi Daredevils statement read.
Dravid was recently in the news as former BCCI Committee of Administrators member Ramchandra Guha had alleged that Dravid donning the hat of mentor for Delhi Daredevils in the IPL and also coaching the India 'A' and U-19 team violated the conflict of interest clause.
But the COA had backed Dravid and said that the former India skipper was in the clear as he was working as per the existing guidelines on conflict of interest.