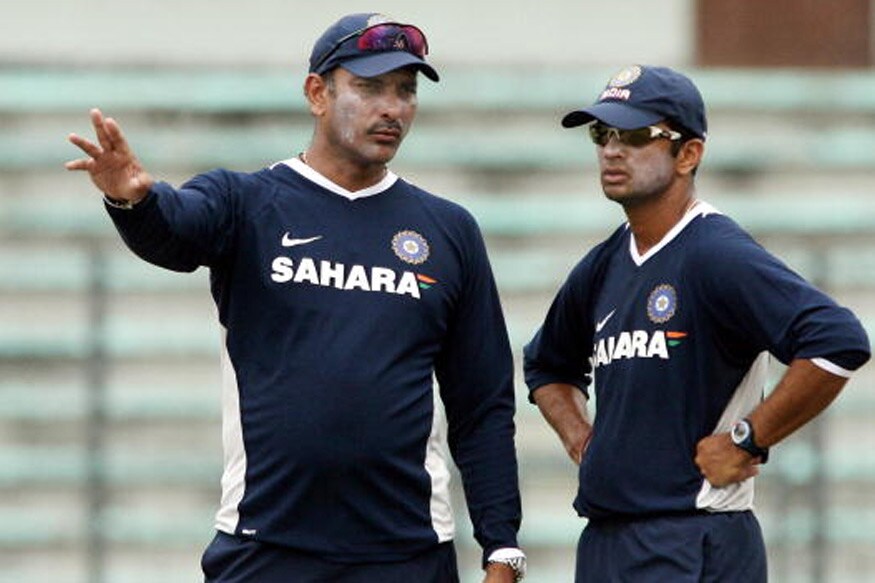 New Delhi: Rahul Dravid might have been named the batting consultant (overseas) of the Indian cricket team with the Cricket Advisory Committee — comprising of Sachin Tendulkar, Sourav Ganguly and VVS Laxman — appointing a new head coach in Ravi Shastri and a bowling consultant in Zaheer Khan. But Dravid it seems is still more keen to work in the supply line and focus on the job of mentoring youngsters in the India 'A' and U-19 teams.
Speaking to CricketNext, a senior BCCI official said that Dravid's priority is the junior teams and he wants to ensure that he is able to provide the senior team with the proper bench strength if and when required.
"See, the consultant's position was given because for Dravid the junior teams are his priority. He is still very much keen to work closely with the juniors and provide the senior team with quality talent who can break into the team and fit the demands of the coach and captain whenever needed. So, the assignment with the senior team will be on a time to time basis and not permanent," he said.
When asked if that meant that Dravid will not travel to Sri Lanka for the upcoming tour, the official said: "He will not be in Sri Lanka and will be with the 'A' team in South Africa. Also, don't expect him to be with the Indian team for the whole length of their foreign tours. For example, if India is touring South Africa for say a month and a half, he might be there for just a span of two-three weeks. He will join them on and off as per requirement of the troops."
The official further said that even Zaheer could be following the same path and will not necessarily be a full-time bowling coach. "Zaheer's matter has not been discussed yet, but it could well be that even Zaheer stays with the team on and off. This needs to be worked out," he said.
Meanwhile, Shastri has made it clear that while he is happy to have the services of Dravid and Zaheer, he wants full-time assistant coaches according to his choice and not that of the CAC.
"The BCCI can certainly bring in guys like Zaheer and Dravid as consultants from time to time. Their experience is invaluable. But as far as a full-time support is concerned, I will need to decide on it because it is me who will be working with them for next two years," he clarified.