The 2019 World Cup is set to get underway from May 30 in England and Wales. Despite producing some fantastic cricket in the previous editions, the showpiece event has seen its share of controversies.
Cricket and controversies go hand in hand and there have been quite a few incidents in the past that have hogged more limelight than and have left the entire cricket fraternity in shock. Here, we look at top six controversies, not particularly in the same order, which has marred some editions of the premier ODI tournament.
Rain washes away South Africa's first World Cup adventure in 1992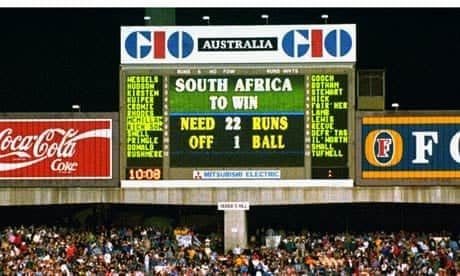 12 minutes of rain was all it took to end South Africa's amazing run in the 1992 edition. The incident is well documented. After England managed 252 for 6 in 45 overs, South Africa brought down the equation to 22 off 13 deliveries before rain intervened.
With Most Productive Overs Method coming into play, the scoreboard first reflected 22 being required off seven balls before it was changed to 22 off one ball (which should in fact have read 21 off one). Brian McMillan took a single off the last ball and set off for the pavilion with a grim look on his face. South Africa couldn't believe their luck that despite having a reserve day, they had to leave the tournament in such fashion.
The Eden Gardens riot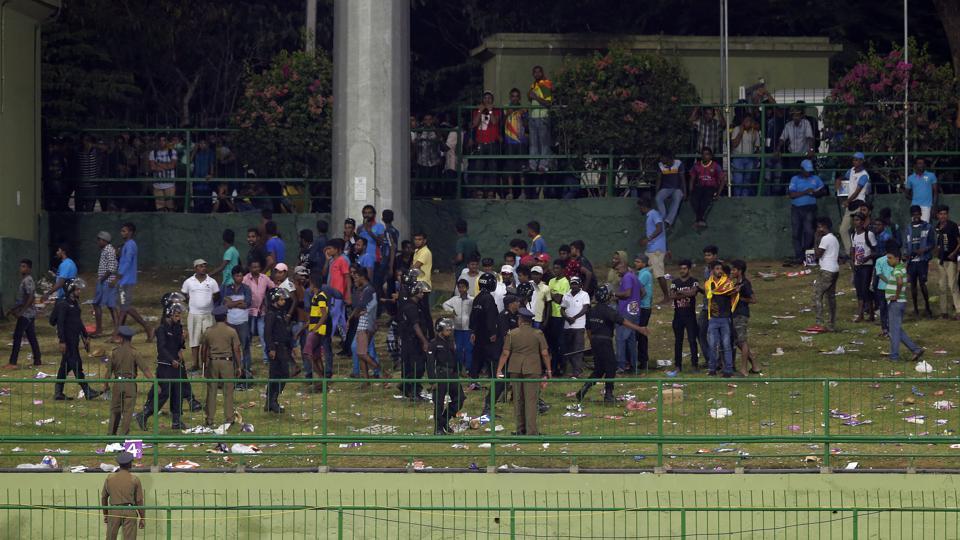 India's 1996 World Cup campaign came to a halt in tears. India played their neighbours Sri Lanka in Kolkata for a place in the final. It was a tournament India started as favourites and had beaten arch-rivals Pakistan to enter the semi-finals.
India elected to bowl first, and Aravinda de Silva (66) along with Roshan Mahanama (58) hit half-centuries as Sri Lanka ended their innings at 251/8. The hosts were cruising at one stage, with little master Sachin Tendulkar leading the chase. India were 98/1 in the 23rd over when disaster struck as Sanath Jayasuriya removed Tendulkar, thanks to some fine work behind the stumps by Romesh Kaluwitharana.
India simply collapsed after that as they lost seven more wickets for just 22 runs. That was too much to see for the crowd and soon they erupted, with bottles being thrown on the field and seats being set on fire.
Players were taken off the field and came back later, but the madness continued. Match referee Clive Lloyd decided to award the match to Sri Lanka by default. Vinod Kambli, who was unbeaten on 10 off 29 deliveries went off his wiping tears, an image which is still fresh in the minds of many Indian supporters.
Hansie Cronje, and the earpiece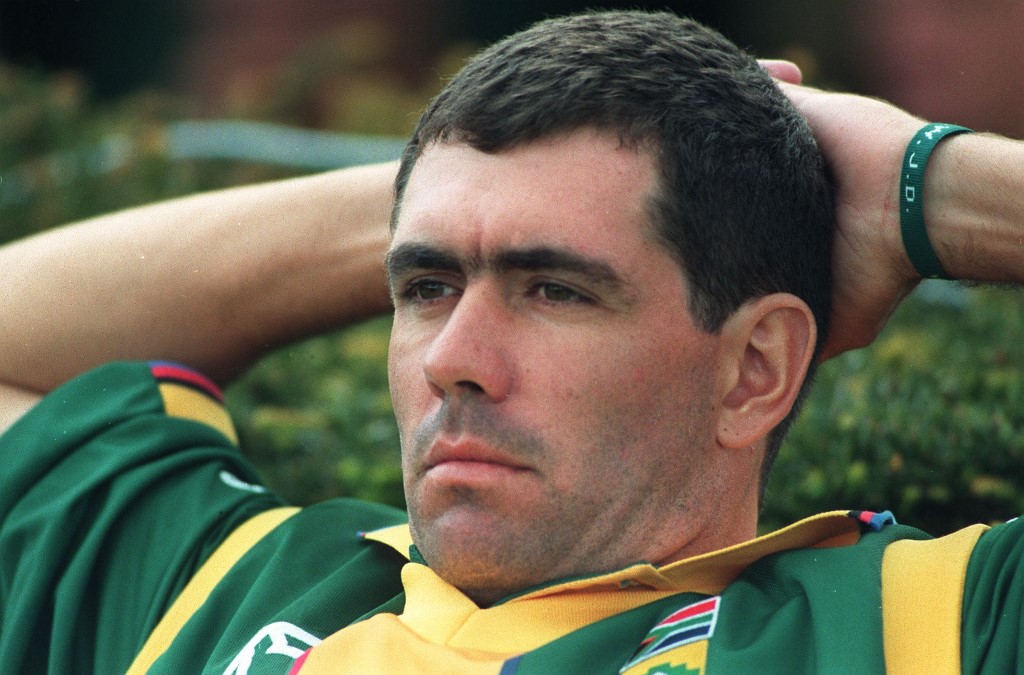 In their opening encounter against India in the 1999 World Cup, South African skipper Hansie Cronje and paceman Allan Donald were seen wearing an earpiece and taking instructions from their coach Bob Woolmer.
The idea was pitched in by late Woolmer and both the players decided to give it go as it didn't breach any tournament regulations or the laws of cricket back then. It didn't take long for the television commentators and Sourav Ganguly to spot them and the latter even complained to the umpires, who eventually had to check with the ICC and the governing body termed its usage as unfair.
Both the players were asked to remove their earpieces and the ICC subsequently banned the use of such devices after the end of that match, which South Africa won by four wickets.
Shane Warne's ban in 2003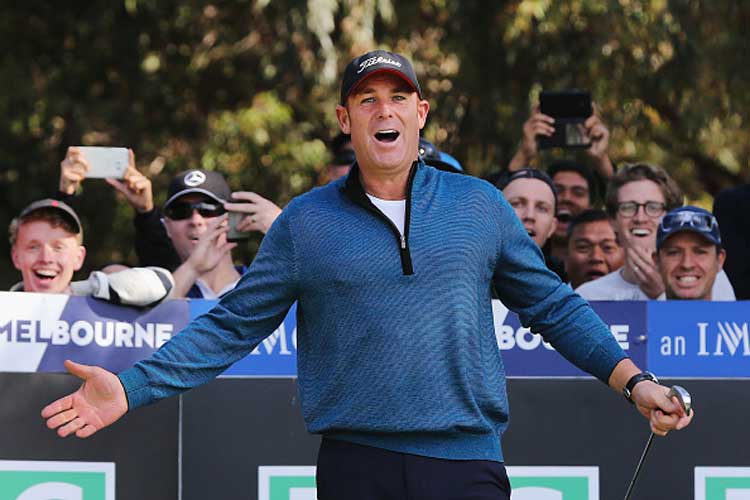 On the eve of Australia's title defence in 2003, Warne tested positive for doping. He tested positive for banned drug Diuretic, which was known to be a performance-enhancing drug, in a test held by the World-Anti-Doping Agency (WADA). The leg-spinner was banned for one year but that didn't derail Australia's campaign as the Ricky Ponting-led side remained unbeaten throughout the tournament and won the World Cup for the third time.
Andy Flower and Henry Olonga sport black armbands in 2003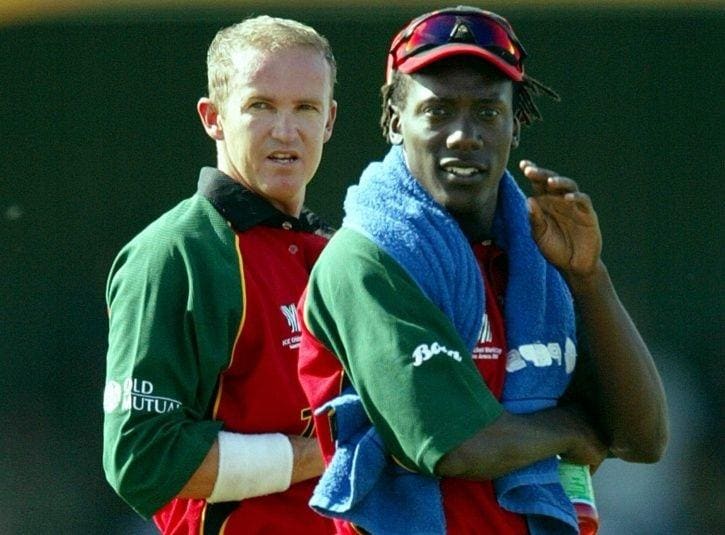 Zimbabwe skipper Flower and paceman Olonga wore black armbands in their opening match against Namibia to protest against Robert Mugabe's presidency and "mourn the death of democracy in Zimbabwe". The public only got to know when Flower came out to bat in the 22nd over, while Olonga was photographed on the balcony sporting his. Hence, Olonga was dropped from the squad and the authorities tried to do the same with Flower but his teammates threatened to strike and the captain was allowed to continue. Both Flower and Olonga then never represented Zimbabwe after the tournament.
Death of Bob Woolmer
Pakistan head coach Woolmer died in mysterious circumstances in the team hotel in Jamaica at the 2007 World Cup, a day after his team lost to Ireland in one of the biggest upsets in World Cup history, a defeat that sent Pakistan crashing out of the tournament. There were extensive investigations, several allegations and conspiracy theories including involvement of mafia and match-fixing. While the Jamaica Constabulary Force stated that he died of natural causes, Dr Ere Seshaiah, the pathologist who conducted the post mortem on Woolmer, stuck to his findings, saying Woolmer was murdered.
Here's our reporter, who was there in the mix of things, describing how the incident unfolded in his own words.
Few more such incidents
* Australia and West Indies refused to travel to Sri Lanka in 1996 due to security fears following the bombing in Colombo. Sri Lanka went on to top the group and eventually defeated Australia in the final.
* England and New Zealand opted not to travel to Zimbabwe and Kenya respectively during the 2003 World Cup because of various security concerns.
* England's Andrew Flintoff was stripped of the vice-captaincy and received a one-game ban for commandeering a pedalo (paddle boat) while being drunk in St Lucia.