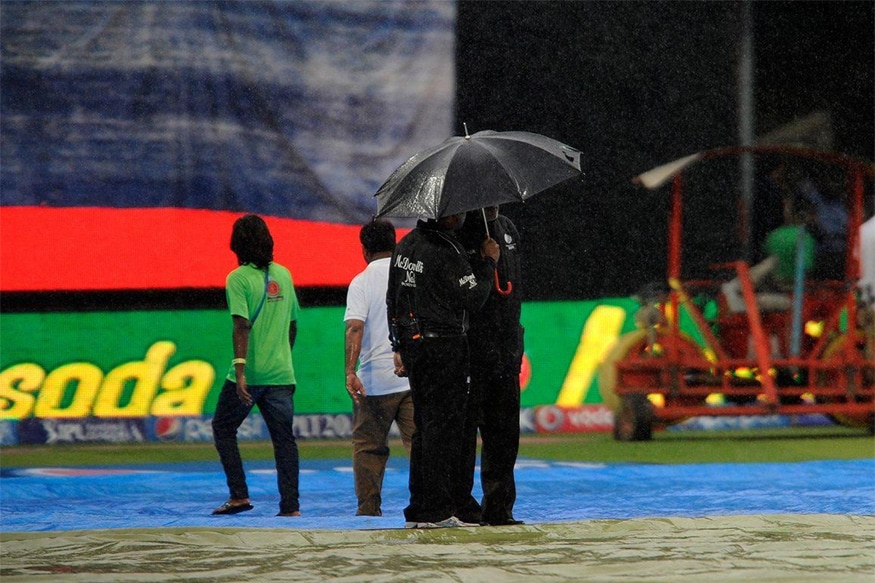 Bengaluru: Rain threat looms large over the fourth ODI between India and Australia here on Thursday with the weathermen predicting spells of thundershowers in the next 24 to 48 hours. In the last 24 hours, many parts of the city had witnessed heavy rain with the met department recording a 54 mm of rainfall.
As per weathermen, good rains of moderate to heavy intensity will continue in next 24 to 48 hours. The curators at the Chinnaswamy Stadium are taking every step to keep the pitch dry to avoid a shortened game. The stadium, however, has a cutting-edge technology to deal with wet conditions.
The technology helps umpires to resume the match quickly even after heavy rain. Rains have been chasing both India and Australia. In Kolkata, both teams had to practice indoors. Indore, where last the ODI was played, also had witnessed inclement weather, but fortunately, rains played truant.
Rain also had interrupted the match at Chennai for two hours which forced umpires to reduce the match to 21 overs. India have already take an unassailable 3-0 lead in the five-match series with the victory in Indore on Sunday. Upon their arrival later in the day, both teams are not expected to train.