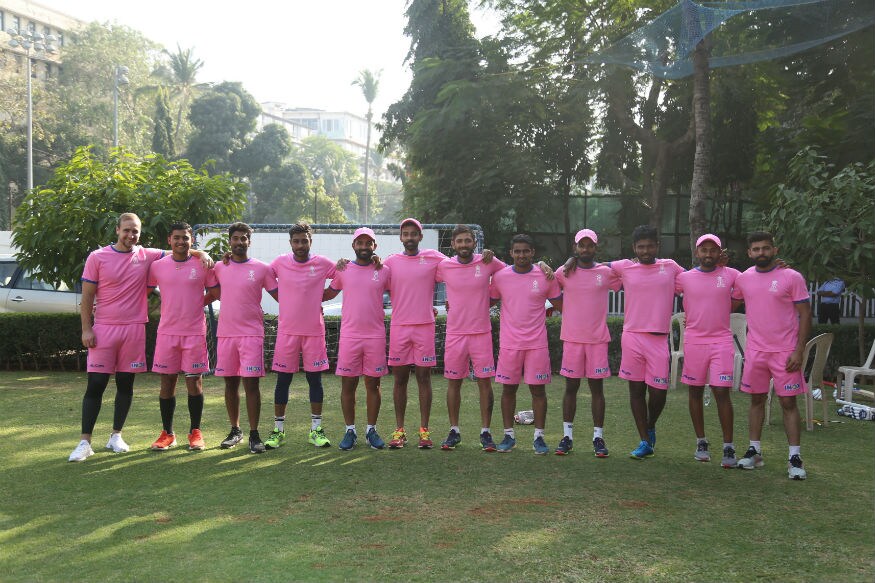 Indian Premier League (IPL) franchise Rajasthan Royals will don a new pink kit for the IPL 2019 season, the side confirmed on Sunday (February 10).
The Royals had experimented with a pink jersey for one game last season but the side – who have worn blue for the entirety of their existence – have now made a permanent switch to the colour most synonymous with the state of Rajasthan.
Jaipur, which is where the team is based, is known as the pink city whereas Jodhpur is famous for pink sandstone and another Rajasthani city Udaipur produces pink marble.
"We are extremely happy to announce our official colour as pink. This is an exciting change for us and comes as a response to the fantastic reaction from the fans to our training kit and cancer out jersey last year, as well as of course Jaipur being the pink city," Manoj Badale, lead owner of the Rajasthan Royals said in a statement.
Royals' captain Ajinkya Rahane and brand ambassador Shane Warne said that positive reactions to the pink jersey last year made the team think of making it a permanent thing.
"We wore pink for cancer awareness in one match last year and the fans loved it. Then we thought that Jaipur is the pink city and we should be wearing pink," Rahane said on a show on Star Sports.