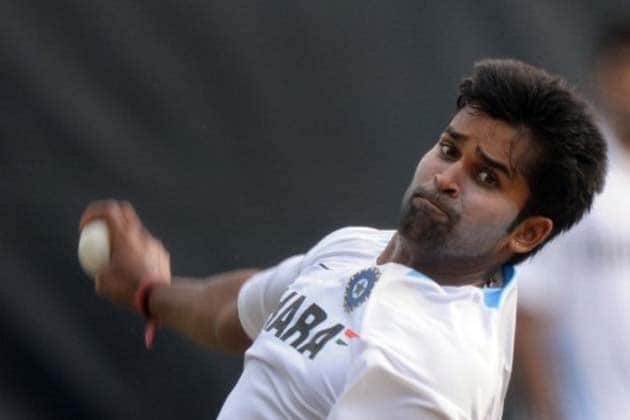 Mirpur: India seamer R Vinay Kumar feels that while bowling on a flat deck at the Sher-e-Bangla Stadium in Mirpur, the experience of slogging hard in the Ranji Trophy helps while trying out subtle variations.
"Most of our cricket is played in these conditions in India and subcontinent. The tracks Down Under were helpful for seamers as it had a lot of bounce but here it is different. We will have to remember how we used to bowl in Ranji Trophy.
"On sub-continent, compared to other countries you have to mix it up more, bowl more slower deliveries and use subtle variations," Vinay said on the eve of his team's match against Bangladesh.
Vinay feels that use of two new kookaburra balls from both the ends has been a help for new-ball bowlers but at the same time the batsmen also have a few things going their way.
"Two new balls is a real help for the seamers. The kookaburra ball doesn't swing much. With new balls at both ends, the hardness remains. But again, the batsmen can also go for their shots on these flat pitches."
For Vinay, batting second on the Sher-e-Bangla strip has been more advantageous.
"It's a batting track. In the first innings, the ball comes on to the bat slightly slower than under lights when it's better conditions for batting."
With two new balls, the reverse swing hasn't been a potent weapon for the bowlers in recent times, but in Mirpur, the roughness of the wicket has helped the bowlers.
"In the past, there was much more reverse swing compared to now. However, in the last game, the ball did reverse as the wicket was rough. If you get a good wicket, then it is very difficult," Vinay said.