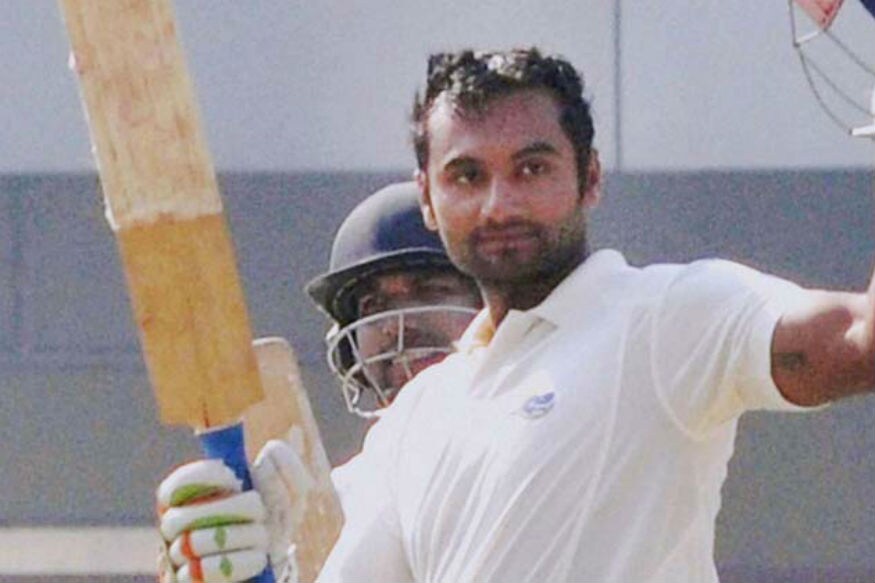 The opening day of the fifth round of Ranji Trophy belonged to the bowlers as eight matches out of 17 saw the teams batting first being bundled out. These included — Nagaland, Hyderabad, Chhattisgarh, Services, J&K, Jharkhand, Assam, Arunachal Pradesh, who weren't up to the mark with the bat. But in contrast, teams batting second put up spirited performances with the bat, that helped their teams take big leads.
Here are the Ranji Takeaways from day one:
Avesh Khan Takes Career-best 7/24
Madhaya Pradesh fast bowlers Avesh Khan wreak havoc on Hyderabad batsmen and helped in dismissing Hyderabad for a paltry 124. All MP needed was 35.3 overs to dismiss the opposition. MP ended the day at 168/1, with an overall lead of 44. Opener Ajay Rohera is batting on 81, while his partner Rajat Patidar is not out on 51.
Priyank Panchal continues to sizzle
Gujarat skipper and opener Panchal continued to impress in this season. After tons against Saurashtra and Mumbai, he slammed 69 to provide stability to the innings, when his side was reeling at 27/3. Piyush Chawla chipped in with 75 (not out) that took Gujarat to 293/7 at the end of day's play.
Jaydev Shah misses ton in his last match
Saurashtra skipper Shah missed a ton in his final first-class match and was dismissed for 97 against Karnataka. His effort took Saurashtra to 288/9 at the end of day's play. This could have been his second successive ton in the tournament as he had scored 165 in the last match against Baroda.
Paras Dogra slams double ton on day one
Puducherry batsman Paras Dogra slammed a whopping 253 in 244 balls against Sikkim. That propelled Puducherry to a total of 418/4 in 90 overs. Dogra's innings included 30 fours and seven sixes. He got support from V Marimuthu (78) and skipper D Rohit (59). Lee Yong Lepcha (1/108) was the most expensive bowler on the day and gave away runs at 6 RPO.
Brief scores:
Nagaland 126 vs Manipur 173/3
Haryana 258/7 vs Tripura
Hyderabad 124 vs Madhya Pradesh 168/1
Chhattisgarh 129 vs Baroda 165/7
Gujarat 340/8 vs Railways
Maharashtra 298/3 vs Mumbai
Saurashtra 288/9 vs Karnataka
Andhra Pradesh 266/7 vs Delhi
Himachal Pradesh 244/5 vs Punjab
Tamil Nadu 249/6 vs Kerala
Services 184 vs Goa 27/1
Jammu & Kashmir 290 vs Uttar Pradesh 31/3
Jharkhand 172 vs Odisha 27/3
Assam 108 vs Team Rajasthan 151/2
Arunachal Pradesh 84 vs Bihar 250/1
Puducherry 418/4 vs Sikkim
Meghalaya 294/5 vs Uttarakhand