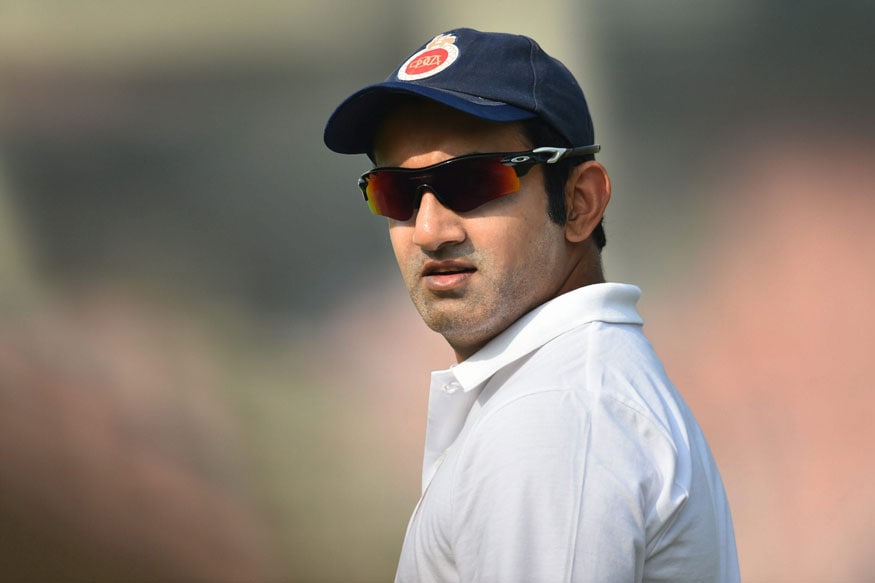 If day one of the round five belonged to the bowlers, it was the batsmen who made hay on day two. Sides like Madhya Pradesh, Himachal Pradesh, Goa, Jharkhand and Bihar managed to take big leads courtesy stellar show by their batsmen.
Here are the Ranji takeaways for day two of round five:
Gautam Gambhir moves closer to a ton in farewell match
Former India opener Gambhir (92 not out) inched closer to a ton and put Delhi in a strong position against Andhra in his final first-class match on Friday. In reply to Andhra's 390, Delhi ended day two on 190/1. Ricky Bhui was the lone warrior for Andhra as he scored 187, while all the other batsmen failed to register even a fifty. It was a failure for their bowlers too as Manish Golamaru got the only wicket of the day for Andhra.
The match saw a brief interruption when an ecstatic fan ran on to the pitch, to click a selfie with Gambhir.
Piyush Chawla slams sixth career ton
Former Uttar Pradesh player Piyush Chawla (130) slammed a sixth first-class hundred of his career bailing Gujarat out against Railways. At one stage Gujarat were reeling at 209/7, but Chawla's heroics with the bat ensured his team ended the innings on 367. In reply, Railways ended the day on 266/3 with Nitin Bhille unbeaten on 109.
Dharmendrasinh Jadeja sinks Karnataka
Saurashtra's Dharmendrasinh Jadeja bagged career-best figures of 7/103 against Karnataka, as the latter were bowled out for a paltry 217. Only Karun Nair (63) provided resistance against Saurashtra bowling, but that was not enough. At the end of day two, Karnataka trail Saurashtra by 99 runs.
Double tons of the day – Mayank Raghav and Ajay Rohera
Raghav resurrected Manipur's innings single-handedly and scored 228, out of the team total of 336. That score was enough to give his side a 210-run lead against Nagaland, who were bundled out for a paltry 126 in the first innings. In the second innings though, the latter performed well and ended the day on 150/4.
In the second double ton of the day, Madhya Pradesh's Ajay Rohera slammed 255 not out against Hyderabad. This is Rohera's maiden ton, and it helped his side take a massive 415-run lead against Hyderabad, who were bundled out for 124. He was ably supported by Yash Dubey who scored an unbeaten 128.
Brief Scores:
Nagaland 126 & 150/4 vs Manipur 336
Haryana 292 vs Tripura 235/7
Hyderabad 124 vs Madhya Pradesh 539/4
Chattisgarh 129 & 174/4 vs Baroda 385
Gujarat 367 vs Railways 266/3
Maharashtra 352 vs Mumbai 196/5
Saurashtra 316 vs Karnataka 217
Andhra Pradesh 390 vs Delhi 190/1
Himachal Pradesh 390 vs Punjab 75/9
Tamil Nadu 268 vs Kerala 151/9
Services 184 vs Goa 259/9
Jammu & Kashmir 290 & 98/7 vs Uttar Pradesh 188
Jharkhand 172 & 107/3 vs Odisha 201
Assam 108 & 109/3 vs Rajasthan 325
Arunachal Pradesh 84 & 98/1 vs Bihar 536/5 decl
Puducherry 647/8 vs Sikkim 48/5
Meghalaya 311 vs Uttarakhand 175/4