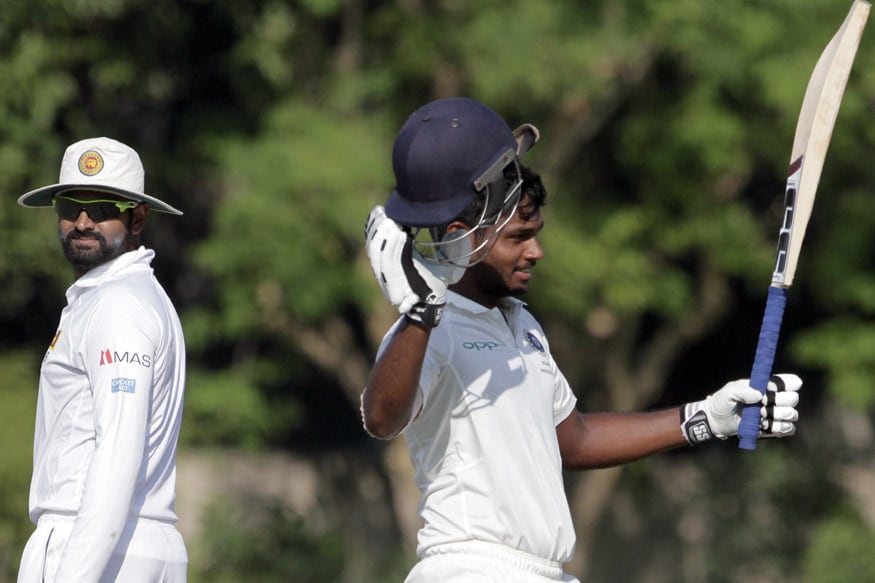 It came down to final day of the final round of Ranji Trophy group ties to decide the eight teams that will move into the quarterfinals. Vidarbha and Karnataka had already booked their places from combined Group A and B and they will be joined by Saurashtra, Kerala and Gujarat in the last eight. From Group C, Rajasthan and Uttar Pradesh moved through while Uttarakhand progressed from the Plate Group.
After the final day, the quarterfinal line-up, which will get underway on January 15, is: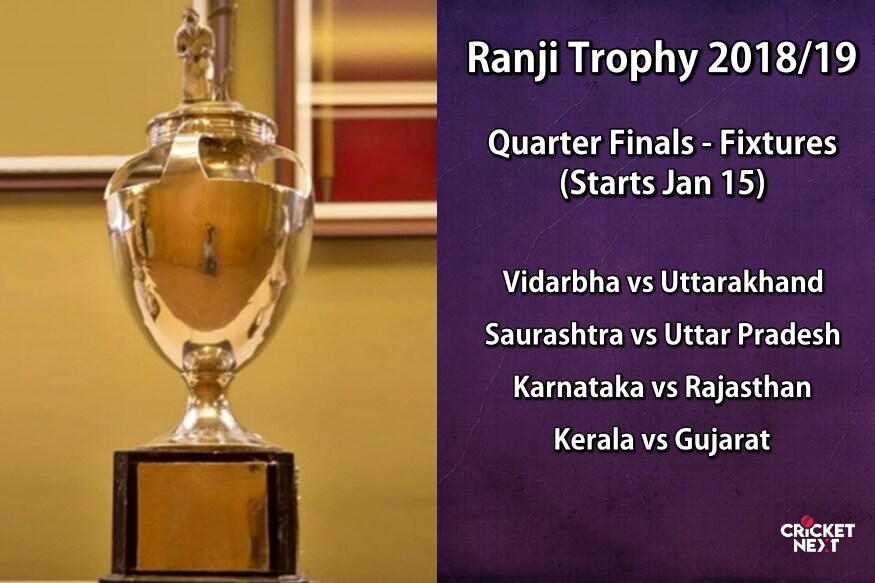 Here are the takeaways after the final day of group ties:
Group A and B:
Vidarbha (29); 2. Saurashtra (29); 3. Karnataka (27); 4. Kerala (26); 5. Gujarat (26)
Kerala's Sanju Samson smashed 61 off just 53 and coupled with 90s by Sachin Baby and opener V Manoharan helped their side book a quarterfinals berth by chasing down 297 to win in the fourth innings. Kerala ended on 299 for 5 in 67 overs and pipped Baroda, who had defeated Karnataka in the final group match, in the process
Punjab also made a late valiant bid to enter the quarters. Chasing 172 to win in 15 overs, paceman Manpreet Gony was sent up the order to number three after a rare failure by Shubman Gill. Gony kept the fight going with a 28-ball 58 but once Gony and skipper Mandeep Singh (35) departed, the chase fizzled out.
Earlier, Bengal opener Abhimanyu Easwaran signed off his Ranji Trophy season with an unbeaten 201 and with skipper Manoj Tiwary scoring 105, helped their side post 432/6 declared in their second innings.
Saurashtra also entered the quarters after securing three points for a first innings lead over group toppers Vidarbha.
Group C:
Rajasthan (51); 2. Uttar Pradesh (41)
Uttar Pradesh joined Rajasthan as the second team from this group to enter the last eight. Rajasthan had already topped the group with a win over Tripura inside two days.
UP, who came into this game with 38 points, ensure they got three points from the tie thanks to a massive first-innings lead. They settled for a dour draw with Assam, who finished the final day on 317/4 with Gokul Sharma scoring an unbeaten century.
Jharkhand managed to thrash Jammu & Kashmir in their final game by an innings and 48 runs, but they still fell short of UP by one point. Left-arm spinner Shahbaz Nadeem picked up 4/43 and Anukul Roy's 3/42 helped bundle out J&K for 120 in the second innings.
Plate Group:
Uttarakhand had defeated Mizoram by an innings and 56-run on Wednesday (December 9) and topped Plate Group with 44 points.
Brief scores:
Pondicherry 286 & 208/3 d/w Nagaland 467 & 222/6 decl
Bengal 187 & 432/6 decl d/w Punjab 447 & 132/5
Tripura 35/9 & 106 lost to Rajasthan 218
Arunachal Pradesh 169 & 109 lost to Sikkim 262 & 19/0 by 10 wickets
Manipur 156 & 238 lost to Bihar 257 & 140/7 by 3 wickets
Andhra 132 & 301 bt Madhya Pradesh 91 & 35 by 307 runs
Karnataka 112 & 220 lost to Baroda 223 & 110/8 by 2 wickets
Chattishgarh 129 & 149 lost to Mumbai 188 & 92/1 by nine wickets
Maharashtra 70 & 131 lost to Railways by an innings and 58 runs
Saurashtra 356 & 218/2 d/w Vidarbha 280/9 decl
Himachal 297 & 285/8 decl lost to Kerala 286 & 299/5 by five wickets
Tamil Nadu 432 & 113/1 decl d/w Delhi 336
Services 170 & 79 lost to Haryana 149 & 104/4 by six wickets
J&K 151 & 120 lost to Jharkhand 319/9 decl by an innings and 48 runs
Odisha 352 & 151 bt Goa 116 & 111 by 276 runs
Assam 175 & 317/4 d/w Uttar Pradesh 619
Mizoram 198 & 123 lost to Uttarakhand 377 by an innings and 56 runs