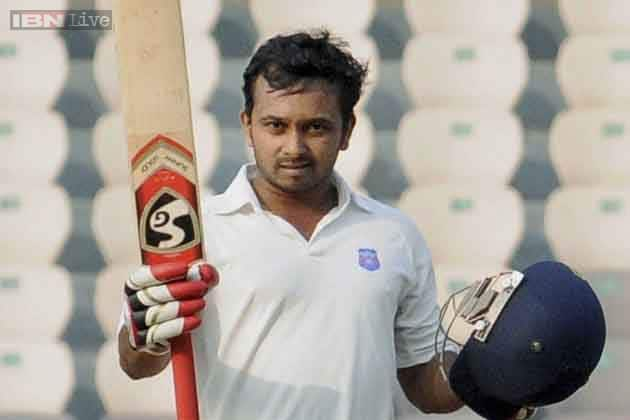 Hyderabad: Kedar Jadhav continued his glorious form in the Ranji Trophy with a sparkling century as Karnataka maintained their upperhand despite a spirited fightback by Maharashtra on the penultimate day of their Ranji Trophy final on Saturday.
Karnataka finished their first innings on 515 taking a sizeable 210 run first innings lead. In reply, Maharashtra were 272 for 6 in their second essay courtesy 112 by Jadhav and his 118-run partnership for the third wicket with Ankit Bawne (61).
Maharashtra now lead by 62 runs with four wickets in hand.
R Vinay Kumar was the most successful Karnataka bowler grabbing four for 84 although he was taken to the task by the Maharashtra batsmen.
This is Yadav's sixth first-class century and he is all set to end this edition of Ranji Trophy with 1223 runs at a staggering average of 87.35 and a strike-rate of 80.30.
In Saturday's knock, which was his 10th first-class century, he faced 135 balls hitting 10 boundaries in the process.
At stumps, Skipper Rohit Motwani (3 batting) and Shrikant Mundhe (3 batting) will expect to take the lead closer to 150 if Maharashtra are thinking of making a match of it and pull off what looks like an improbable win as of now.
However, no one can take away the credit of the manner in which they dominated the proceedings on the fourth day.
Karnataka on Saturday added 41 runs more courtesy their captain Vinay's 28 as they took their lead past 200 runs mark.
Knowing they can only stay in the contest with a positive intent, Vijay Zol (31), Bawne and Yadav played their natural game as Maharashtra scored their runs at four per over.