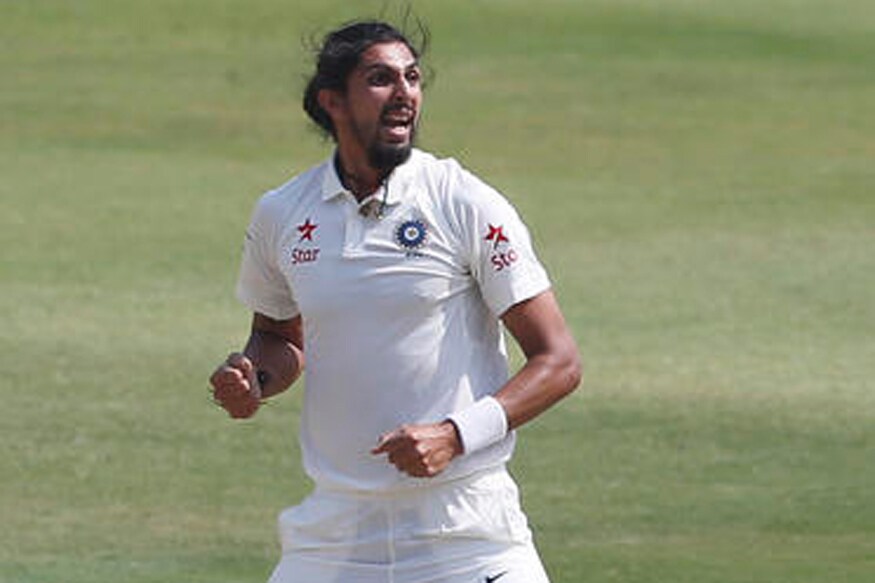 New Delhi: Keen to make amends for missing out on an outright win in their lung opener against Assam, Delhi's spinners put their best foot forward taking the team towards a comprehensive innings victory against Railways at the end of the third day of the Ranji Trophy encounter.
Having scored 447 in their first innings, Delhi bundled out Railways for 136 in the first innings and the home team fared no better ending the day at 157 for 6 after being followed on.
With another 230 runs to get on the final day to avoid innings defeat, victory with bonus points look imminent for Delhi.
Delhi's troika of spinners --- Manan Sharma (4/50 and 2/44 in 12 overs), Vikas Mishra (3/37 and 2/27 in 13 overs) and Pulkit Narang (2/45 in 18 overs) have so far accounted for 13 out of the 16 Railway wickets.
They are able to get some turn from the strip with the cracks widening and skipper Ishant Sharma only bowled 10 out of the 61 overs in the second innings despite a good show in the first innings.
In fact after Railways were made to follow-on, Ishant gave the new ball to off-break bowler Narang as both Saurabh Wakaskar (17) and Shivakant Shukla (2) were left-handers.
But it was Mishra, making a comeback after four years, who sent back both openers, with close in fielders taking the catches.
Nitin Bhille hung around for an unbeaten 54 off 163 balls but there was not much stomach for fight from the other end. Arindam Ghosh (19) tried a cut shot off Narang and was caught behind while Ashish Yadav was trapped leg before.
Railways skipper Mahesh Rawat (8) hit two boundaries but was out when he tried a wild heave of Manan. Abhishek Yadav also thumped four boundaries before becoming Manan's sixth scalp of the match.
Earlier, Railways could add another 68 runs in the morning session before losing their final five wickets.
Brief Scores:
1) Delhi 1st Innings 447
Railways 136 (Manan Sharma 4/50, Vikas Mishra 3/37, Ishant Sharma 3/20) and (follow on) 157/6 (Nitin Bhille 54 batting, Vikas Mishra 2/27, Manan Sharma 2/44)
Other Scores
2) Hyderabad vs UP. No play possible
3) Assam 145 and 169/6 (Gokul Sharma 62 no, Krishnappa Gowtham 3/39). Karnataka 469/7 decl (Krishnappa Gowtham 149, Ravikumar Samarth 123)