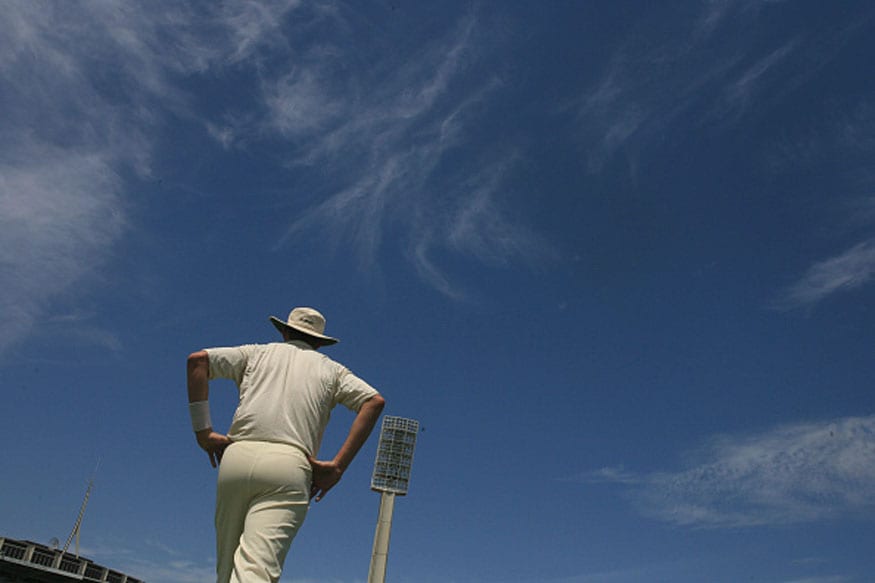 Kolkata: Ignored by his former team Delhi, Milind Kumar made a strong statement in his Sikkim debut with an unbeaten 202 against Manipur in their Ranji Trophy Plate Group match on Thursday.
Batting at number five, Milind accounted for more than 67 percent runs to take Sikkim to 299/9 from a precarious 15/5 at the Jadavpur University Saltlake Campus ground.
Milind's knock came off 248 balls and was laced with 29 boundaries and two sixes. He waged a solitary battle after his 107-run partnership with Bipul Sharma, who got run-out for 45 after a mix-up.
The 27-year-old, who played the Vijay Hazare one-dayers for Delhi before being sidelined for Ranji Trophy, chose to deal in boundaries to guard the lower order. He was also seen mentoring his inexperienced partners on a regular basis.
Milind shared a 62-run partnership with Lee Yong Lepcha (25) while he stood in a 83-run stand with Padam Limboo, who had a share of just nine runs. Earlier, another 'Delhi boy', Shelley Shaurya, who is born in Manipur but grew up in Delhi, left Sikkim in tatters, ripping apart the top order to end with figures of 4/39.
The Manipur medium pacer used the early morning moisture to maximum effect but only to sustain a hamstring injury as he could not bowl after 11.4 overs.
"My foot got stuck, injuring the hamstring. I hope to be fine tomorrow," Shaurya said as he forged a fine attack with left-arm pacer Rex Singh (3/65).
Sikkim, who lost all their matches in the Vijay Hazare Trophy, however did not mind as they made full use of the depleted attack to race to safety.
In another match, debutants Uttarakhand made a strong start to their first Ranji season by bowling out Bihar for 60 inside one session in Dehradun, with pace bowler Deepak Dhapola taking 6/13 in 8.1 overs.
By stumps, Uttarakhand led by 141 with fifties to Karanveer Kaushal (91) and Saurabh Rawat (64).
At the Nagaland Cricket Stadium in Soviam, hosts Nagaland dominated Mizoram who lost their last five wickets for 14 runs to be bowled out for 106 in 47.2 overs. At stumps, four wickets down, Nagaland led by 83 runs.
The plate group features nine new teams including eight debutants -- Manipur, Arunachal Pradesh, Mizoram, Uttarakhand, Sikkim, Nagaland, Meghalaya and Puducherry -- and Bihar who are back after a gap of 18 years.
Brief Scores
In Kolkata: Sikkim 299/0 (Milind Kumar 202 not out, Bipul Sharma 45; Shelley Shaurya 4/39, Rex Singh 3/65) vs Manipur.
In Dehradun: Bihar 60; 22.1 overs (Deepak Dhapola 6/13). Uttarakhand 201/7 (Karanveer Kaushal 91, Saurabh Rawat 63).
In Shillong: Arunachal Pradesh 166; 64.3 overs (Samarth Seth 50; Gurinder Singh 5/50, Lakhan Singh 3/38) vs Meghalaya 87/6; 23 overs.
In Dimapur: Mizoram 106; 47.2 overs (Taruwar Kohli 49; Abar Kazi 4/16, Imliwati 2/0, Pawan Suyal 2/42) vs Nagaland 189/4; 40 overs (Rongsen Jonathan 70 not out).