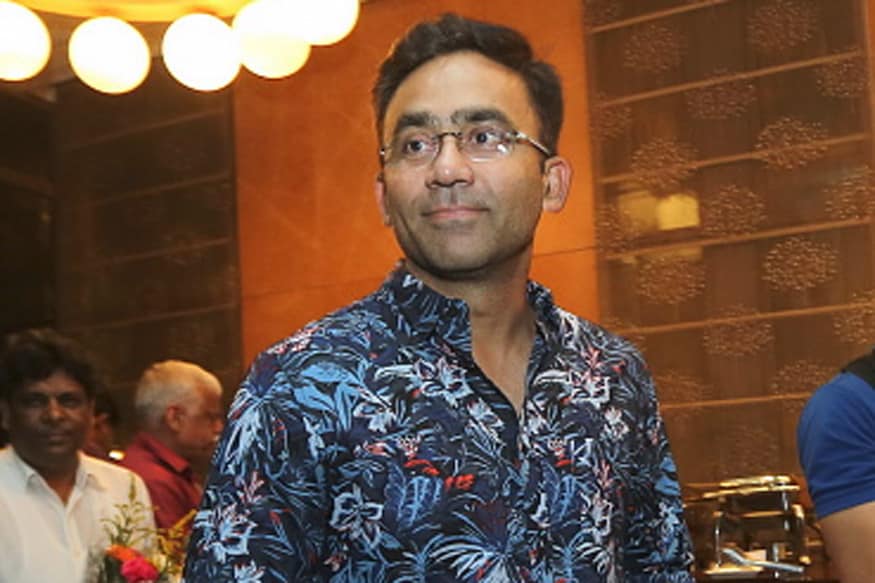 Amid confusion on who is in charge of Indian cricket, and a former cricketer as big as Sourav Ganguly feeling the game in the country is in danger, the biggest ever Ranji Trophy is now underway across India.
Saba Karim, who took over as the BCCI General Manager (Cricket Operations) at the start of the year, gives an insight into the challenges he and his team faced in putting it all together, the road ahead, and more. Excerpts from an interview to Cricketnext:
How difficult a task was it to everything in order for a tournament as massive in scale as this year's Ranji Trophy?
It feels quite fulfilling. It was a very daunting task but I'm glad we were able to put things together. Now we embark on a pretty extended season in which we've also included nine new teams which will play the Ranji trophy for the first time. These are exciting times ahead for the new teams. The format has changed, it will give a lot of opportunities for the cricketers to showcase their talent.
Logistic wise we've had to work diligently to ensure the umpires, match referees and other officials are in position. All that thankfully we've been able to put everything together. It's all handled by the domestic cricket operations. We get back-end support and there is constant communication with the match officials as well. Once we have a pool of match officials ready, notifications are sent to them seeking their availability. Then we assign matches for them. We also have video analysts in place. It's quite a hard task but the team is well equipped, and they have the experience of doing it for the past so many years. Although this time it's tougher because the number of matches have gone up. But we have a very robust system at work.
This is the first time you're in charge for a full season since taking office, and you've had such a stiff task.
It's been great. We have a very efficient system at BCCI. The operations team, the domestic operations team, the international operations team all work very hard together. We also get excellent support from the state associations. That's why so far we've been able to conduct so many games. The season started in August with the Duleep Trophy. We had a very successful Vijay Hazare, Deodhar Trophy. In between we had the India A quadrangular series and the Under-19 quadrangular series in Lucknow. The women's T20 matches are taking place, the Under-19 women's matches are going on. So simultaneously there have been so many matches that have taken place.
How do you view the induction of the north-east teams?
I think it's a huge challenge for them. They need to do a lot of hardwork to be able to compete at this level because it's a four-day format. It requires a lot of preparation. It won't be easy for them because they learnt that they'll play the Ranji Trophy pretty late in the year. But the kind of reports I've received from them, the kind of e-mails that have been exchanged, the kind of professional set-ups they have and the kind of guest players they have in the team, all that bodes well for them. It'll be difficult but I'm sure they'll rise to the challenge.
The board would have had some plans for north-east cricket before they were made to include the new teams – as separate sides – for the Ranji Trophy. Does the current scenario fall in line with the board's original plans?
Till the last season they were playing in the affiliate tournaments with the under-19s and under-23s. So they have a pretty decent build up leading to the season. This has been a great bonus for them to get an opportunity to play the Ranji Trophy. I'm sure the preparations were going on and they were hoping or expecting these things to change for them. Thankfully once it did, they're prepared for it. Even in the Vijay Hazare, I was pretty impressed with the way they were able to put up teams. And they had very strong matches, although they were in the plate group.
Here again they will be in the plate group in the Ranji trophy and only one team will qualify for the quarter-final, so they'll get a breathing space. They'll get to understand the quality of Ranji Trophy, the kind of facilities that will be in offer. Just to absorb all that is a big challenge for them, but I think it's a very happy experience for them.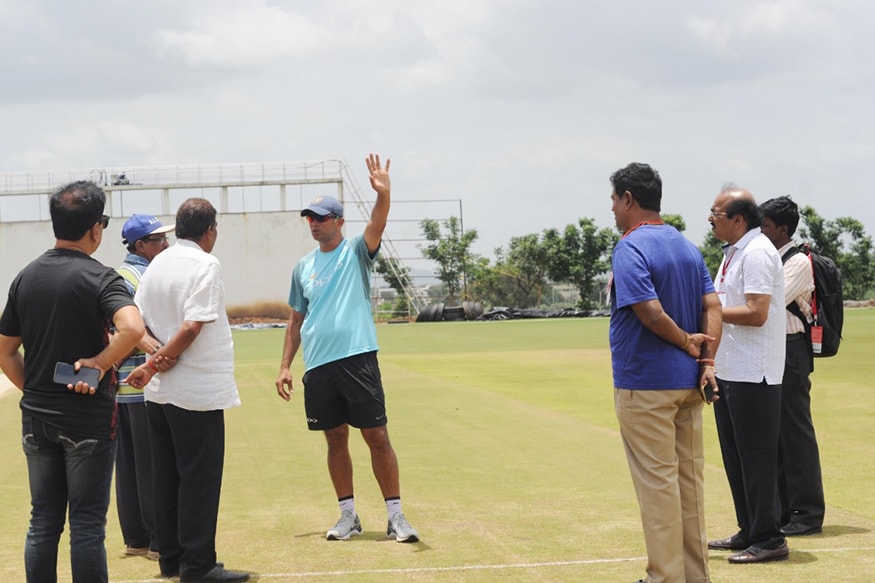 Over the last two years or so, there seems to be a system in place with respect to selections, with players going from domestic to India A to the senior sides. Are perceptions around the importance of the Ranji Trophy changing?
I'm sure it is. Because we're in a constant dialogue with the senior selectors, junior selectors and the women selectors, including the team management. Now the system we've devised is that first-class cricket is very important, and the next grade is the India A, and then you go on to play for your nation. Not just India but other national teams also, be it the under-19s... that's one reason why we introduced India A games for the girls. So we want to have this kind of a process so that it's easy for the players also to understand where they stand at this stage, what work they have to do to reach the top. I think the same thing stands for the Under-19 cricketers also. There is some kind of a system, there is a process. All the selectors have also worked very hard to see to it that the players are also conveyed that all first-class matches are extremely meaningful. That has been highlighted and they've been taken note of.
A lot of Indian cricketers have publicly stated their issues with the SG balls. How does the board view it?
We're in touch with our vendors SG on a regular basis. In fact, the manufacturers travelled for the Test matches, spent time with players just to get more feedback. So we have this constantly going on and it's an ever evolving process. Whatever has been conveyed to us - the feedback from the players - we'll take cognizance of that and convey to the manufacturers, who'll work on it.
So there are no plans of trying different brands now?
Nothing of that sort at this stage. The kookaburra white balls are being used and the SG red balls are being used. The idea is to keep note of any issues that crop up which we do on a regular basis.
In your early months in the position, you had stated that you'd want to bring in more fans for domestic cricket. What steps have been taken to improve fan engagement?
To be honest, we'd like to first engage with the state associations so that we're able to prepare a template that can lead to marketing of domestic matches in a big way. There have been some inroads made by some of the state associations. Hopefully we'll be able to string up some kind of a template which will be beneficial to all. Not only for Ranji Trophy but even for women's cricket. It is a long-term vision, to have a solid template that can be used as a marketing tool for domestic matches.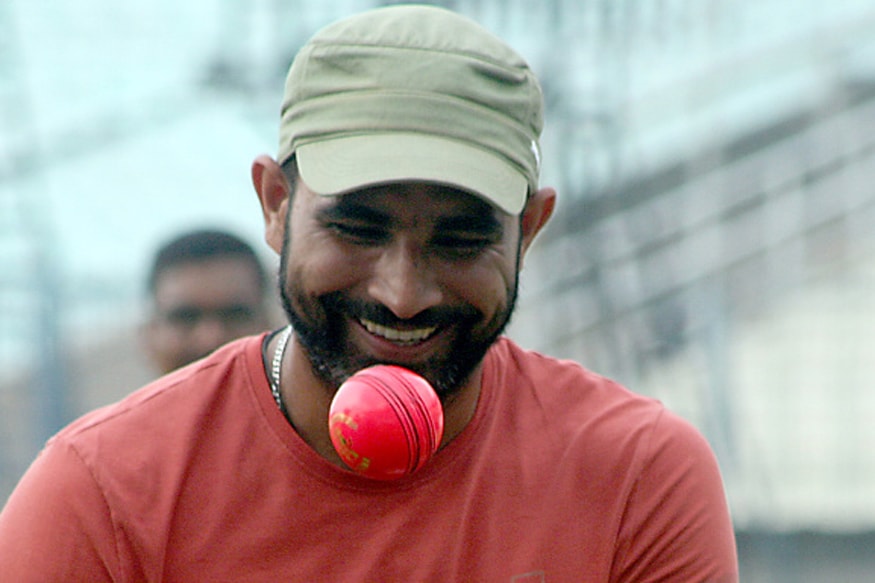 Maybe day-night Ranji games is a possibility?
We have the Duleep Trophy as day-night matches. But at this stage, no (to day-night Ranji Trophy games). Maybe one of the India A matches will be played with pink ball under lights in order to prepare the players for when they eventually play day-night Test matches.
As an administrator, what do you expect the most from this season?
I think the last season was fantastic. Vidarbha winning the Ranji final was a great achievement. It's a great success for the king of work that teams have done. I see a constant improvement in quality, infrastructure, preparation, the kind of professionals they hire. All this augurs very well for Indian cricket. That's why there's a constant pool of players one is able to push forth for national recognition. Larger the pool of players, we can offer them better facilities, more challenging conditions. These are great times to play cricket. The BCCI is in a position to help players to grow with a dynamic system, at the Under-19 level, the India A level, women's cricket as well as the Ranji Trophy and senior formats.