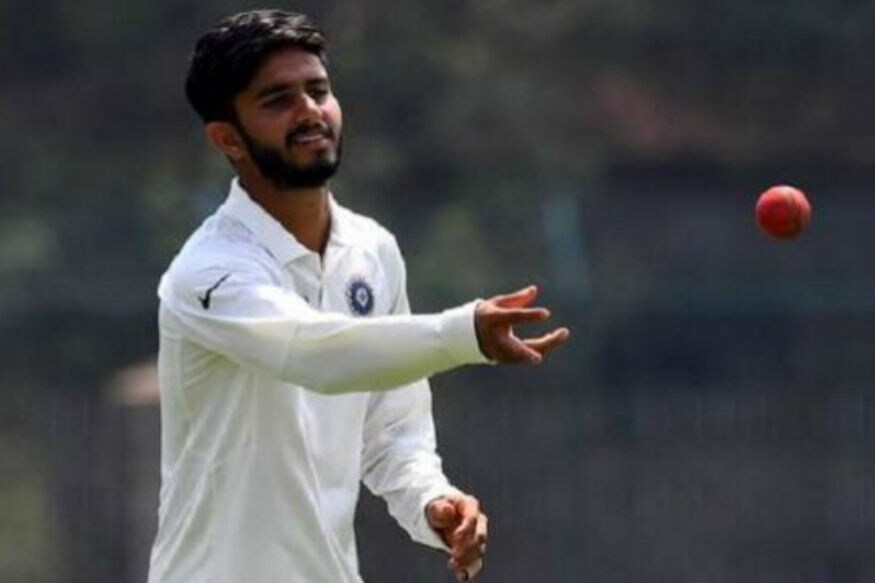 The second round matches of the 2019-20 Ranji Trophy concluded on Friday (December 20), with the results mostly going along the expected lines.
That being said, there were a few upsets pulled off. Here's a look at the day's action.
AP Get Big Win over Delhi
KV Sasikanth and Cheepurapalli Stephen took five wickets each as Andhra Pradesh notched up a comprehensive nine-wicket win over Delhi.
Sasikanth claimed three wickets on Friday to go with his two on Day 3 while Stephen, who broke Delhi's back with four wickets on Thursday, picked up another one as the visitors folded for 169.
Resuming Delhi's second innings at 89 for 6, Lalit Yadav went on to complete his fifty but once he was out in the 61st over, the visitors were all out in 72.2 overs, leaving Andhra just 17 runs to win on the final day.
Andhra then overhauled the target, scoring 20 for one in 2.3 overs with Manish Golamaru hitting 15 not not, which was laced with three fours.
J & K Edge Past Maharashtra
Debutant Digvijay Deshmukh's gritty 83 at number 8 went in vain as Jammu and Kashmir beat Maharashtra by 54 runs on the final day of their Ranji Trophy Group C match here on Friday.
In his debut first class match, the 21-year-old Deshmukh was the lone Maharashtra batsman who made a semblance of a fight as his 83 came from just 71 deliveries from which he hit seven boundaries and five sixes but his effort came too late in the day and he did not get support from the other end.
Set a big target of 364 for a win, Maharashtra resumed at their overnight score of 192 for 5, requiring 172 more runs, but they were bowled out for 309 in 86.1 overs in their second innings.
For Jammu & Kashmir, right-arm medium-pacers Mohammed Mudhasir (4 for 83) and Umar Nazir (4/86) did most of the damage.
Karnataka & UP Play Out Hard-fought Draw
Karnataka took the first innings lead against Uttar Pradesh, as their Elite Group B Ranji Trophy game ended in a draw.
After bundling out Uttar Pradesh for 281 in the first innings, courtesy a valiant half-century by all-rounder Shreyas Gopal (58), Karnatka posted 321 on the board to take a slender 40-run lead.
In their second essay, Uttar Pradesh resumed the fourth and the final day at 29/1.
Uttar Pradesh had to bat the entire day to salvage a draw and opener Almas Shaukat (103 not out) scored an unbeaten ton to ensure that the visitors don't end up losing the game.
Punjab Cruise to Win Over Hyderabad
Hyderabad started the day in all sorts of trouble as they trailed Punjab by 171 runs and had only five wickets remaining.
Needing to bat out the whole day, Hyderabad were bundled out for a paltry total of 76 as Punjab ran out winners by an innings and 125 runs.
Mayank Markande (5-19) did the majority of the damage on the final day and was ably supported by Akul Pandove (3-27).
Vidarbha Beat Rajasthan in Dominant Fashion
Vidarbha registered a massive victory over Rajasthan, with the defending champions running out victors by an innings and 60 runs.
With the follow-on enforced on Day 3, Aditya Sarwate and Akshay Wakhare troubled the Rajasthan top order and knocked over three of the wickets to leave them in a spot of bother at 12/3.
The trouble continued on the final day as they lost wickets on a regular basis. Some lower-order resistance from Ashok Menaria (49) and Rajesh Bishnoi (58) only delayed the inevitable.
Brief Scores
Uttarakhand 120 & 335 (132.4 ov) vs. Chhattisgarh 520/7d - Chhattisgarh won by an innings and 65 runs
Madhya Pradesh 125 & 270 vs. Baroda 222 & 174/9 (53.3 ov, target 174) - Baroda won by 1 wicket
Railways 248 & 141 (54.4 ov) vs. Saurashtra 479/9d - Saurashtra won by an innings and 90 runs
Services 271 & 238 (81.1 ov)vs. Odisha 540 - Odisha won by an innings and 31 runs
Arunachal Pradesh 343 & 417/5 (103.5 ov) vs. Mizoram 620/9d - Match drawn
Chandigarh 420 vs. Bihar 115 & 175/6 (71 ov) (f/o) - Match drawn
Meghalaya 203 & 252 (81 ov) vs. Goa 463 - Goa won by an innings and 8 runs