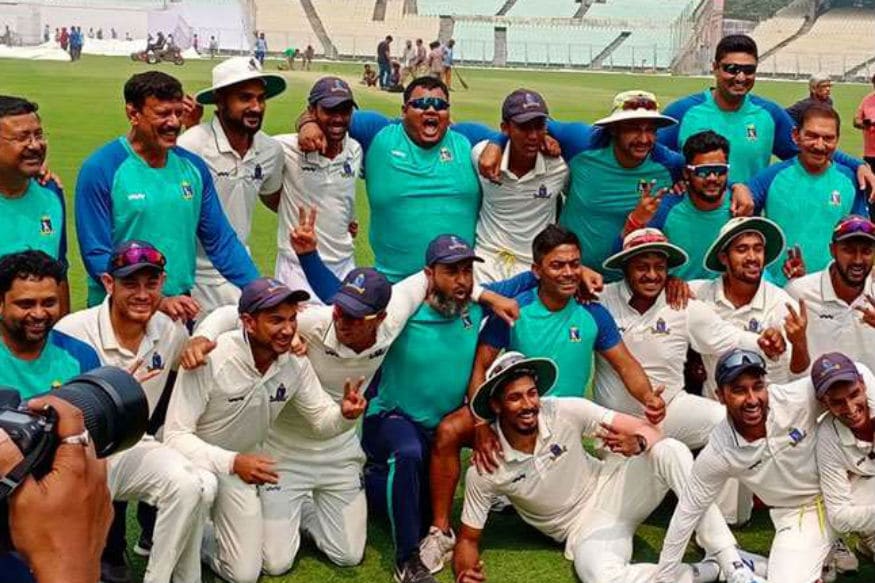 The BCCI has decided to conduct only two domestic tournaments this year -- The Ranji Trophy and the Under-19 Vinoo Mankad Trophy -- due to the widespread of coronavirus in the country, according to a report in the Times of India.
The board has decided to do away with Duleep Trophy, the Deodhar Trophy, the Vijay Hazare Trophy and the CK Nayudu Under-23 tournament. While efforts are being put in to have the Syed Mushtaq Ali T20 tournament.
The major change in the Ranji Trophy could be that the championship will go back to its earlier format and teams will be divided according to zones – North, West, South, East and Central. The group matches will be played within the zones, and the winners will compete in knockout tournament.
If the Ranji goes on with the above proposed format, same format will be applicable to the U-19 tournament as well.
"Right now, there's still just an outside chance of including Mushtaq Ali (T20 tournament) in the plans. Let's see how things work out," say those in the know.
The decision to hold the Ranji apart from the IPL was that, it is the only tournament that gives a chance to players to earn high salaries.
"Cricketers don't earn from any other domestic tournament in the country the way they earn from IPL. Ranji is the second highest paying tournament. Eight teams play the IPL, 38 teams play the Ranji. Players earn anywhere between (Rs) 10-12 lakh per Ranji season or more and some state associations also share sponsorship money. It's a source of livelihood for many cricketers, who earn by playing the game. That is why it is important for the Ranji Trophy to happen," say those tracking developments.
"In these times of Covid, it is important that all players continue to receive their fair share of money and respect," sources say.