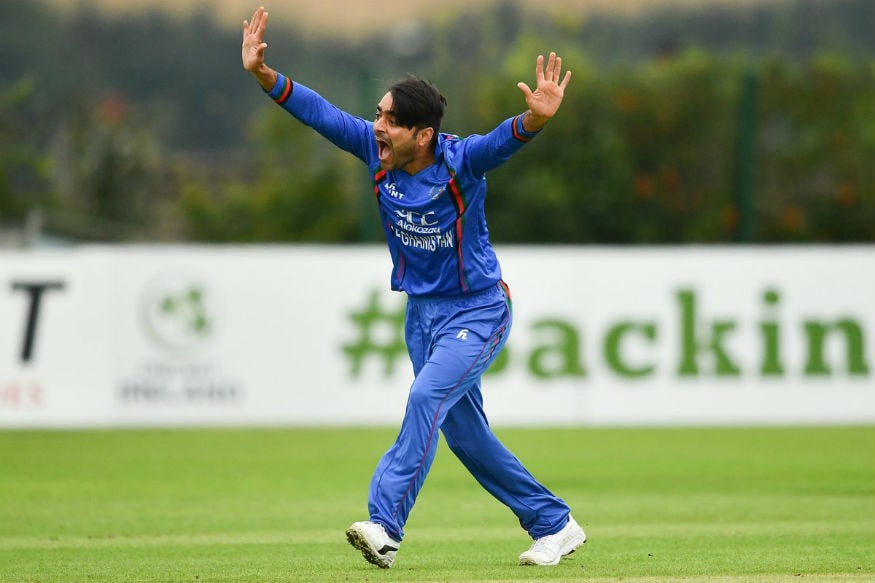 Rashid Khan's journey across the globe as a Twenty20 superstar will take him to South Africa for the first time when he turns up for Durban Heat in the inaugural Mzansi Super League.
The Afghanistan legspinner, who was signed up as an international marguee player, said he was excited by the challenge.
"I am so excited to be playing in the first edition of the Mzansi Super League," Rashid said. "I have never played cricket in South Africa before and I have only heard great things. South Africans are passionate about cricket and I am looking forward to experiencing a new country and culture.
"It is going to be a new environment for me but I think that my experience of playing in different conditions will enable me to adapt to the situation and conditions."
Rashid is ranked No. 1 in ICC list for T20I bowlers, but he said he wasn't taking success for granted.
"I've got to No. 1 by sticking to my game plan and that is what I will always do," Rashid said. "T20 is a game that can change very quickly and not every game is going to go your way, and I will just do my best to try and win matches for my team."
Rashid was looking forward to sharing the dressing room with star teammates such as Hashim Amla and David Miller.
"The beauty of T20 franchise cricket is the world-class players that you play with and against," he said. "To be playing with the likes of Hashim and David is great and I look forward to joining up with them and the rest of the team."