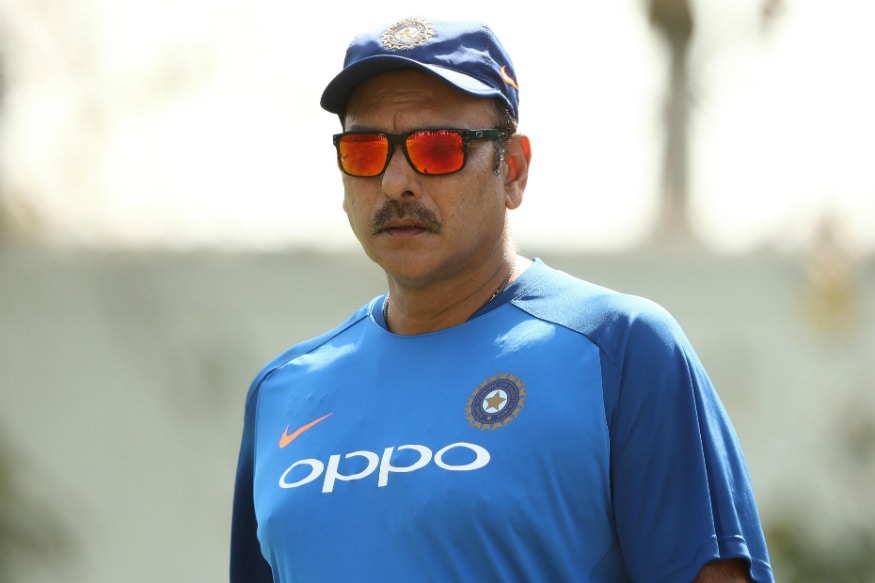 Indian head coach Ravi Shastri, who begins his second stint as the head coach and a fourth association with Team India (after a couple as Team Director), wants to leave a lasting legacy in the next 26 months after his term was extended up to the T20 World Cup in 2021.
Shastri pipped the likes of Australia's Tom Moody and Mike Hesson from New Zealand with the three-member Cricket Advisory Committee (CAC) entrusting him to continue for another two years.
"I would first like to thank the CAC — Shantha (Rangaswamy), Kapil (Dev) and Anshu (Anshuman Gaekwad) for having the faith in me to let me continue another 26 months. It's a privilege and honour to be part of Indian team set up," Shastri said in an interview to BCCI.tv after being reappointed as head coach.
Shastri said he had taken up the responsibility of being head coach in 2017 because he believed this Indian team had the ability to be one of the truly great teams in the world.
"The reason why I came in was that I had a belief in this team that they could leave a legacy that great teams have left behind. At the end of it all, it would be the kind of legacy that other teams would look to try and emulate," the former India all-rounder said.
"We are on track and there is always room for improvement. With youth coming in through the ranks, we are in for exciting times," he added.
Shastri stint with the Indian team has seen them win a historic Test series in Australia but has also seen disappointing defeats like the loss in 2019 World Cup semifinals last month.
"You have to learn from your mistakes. Nobody is perfect but we have to strive for excellence and strive to raise the bar
"When you mess up or have an off day, don't let that day go by, make sure you are focussing and concentrating how you would like to get over that barrier. That would be the endeavour of this team.
"They have been superbly consistent, simply outstanding — that's the bar they have set, now it's up to them to raise the bar," Shastri added.
Shastri's next term will not be an easy one. India will play a couple of T20 World Cups in Australia (2020) and in India (2021) apart from away series in New Zealand, England and Australia.
"Unless you make efforts — even at the cost of some results — you will never know what your best set up is. There is a time you have to invest in getting youth into the side, ensure better depth all-round," he said about the upcoming transition in the Indian side.
"Next two years the aim is to see a smooth transition happen. Youngsters coming into white-ball set up, youngsters will be coming into Test side as well. We need to add 4-5 more bowlers to the mix — those are the challenges, so that at the end of my tenure in 26 months. I would like to leave the team in a happier place," he added.
The Indian head coach wants the team to be the best fielding unit in the world and one of the prime criteria for white-ball Indian cricket players in future will be their fielding ability.
"Over the last 4-5 years the biggest improvement has been in fielding and endeavour is to make this side the best fielding unit in the world. So it's a clear diktat that whoever wants to play in this team, that particular player's fielding has to be at the highest level, specially in white-ball cricket," Shastri said.
Asked about the achievement of the Indian team during his last tenure, Shastri said, "Achievements are so many — in white-ball cricket they have belief now to travel and beat every side away from home. There had been some great moments in Tests as well like winning the series in Australia, losing a close series in South Africa, that was a learning curve.
"I know results will show that we lost badly in England but we've got to learn from that. Collectively looking at team, coaches and support staff the aim is to keep this consistency going and try to go to another level," he said. ​