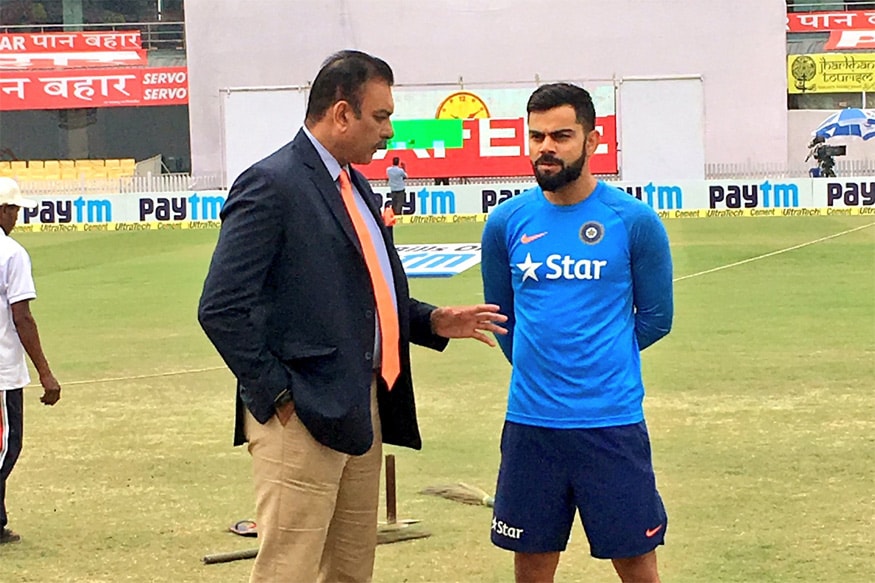 New Delhi: Former Indian cricket team director Ravi Shastri is all set to throw his hat into the ring and apply for the role of India's next coach — a position which has been vacant since Anil Kumble stepped down last week. Shastri had been approached by the Board of Control for Cricket in India (BCCI) and he had told the Indian board that he will apply for the position only if he is assured of getting the job. And looks like the assurance has come as he answered in the affirmative when asked if he had finally agreed to apply for the coach's post.
"Yes, for sure," Shastri told CricketNext over a message when asked if he was finally ready to apply for the vacant position.
CricketNext had earlier reported that the Board of Control for Cricket in India (BCCI) had approached former team director Ravi Shastri to apply for the coveted post, after deciding to re-open the application process for the now vacant position.
ALSO READ: Ravi Shastri to BCCI: Won't Stand In Queue, Want Guarantee On Team India Coach's Job
A source close to developments had told CricketNext at the Board had approached Shastri on the insistence of captain Virat Kohli, who is known to have a good equation with the former team director. "It is no secret that skipper Virat Kohli wants Shastri back at helm and Shastri was spoken to so that he applies for the interview process, but the former team director isn't willing to be in a position where his claim is rejected again. He has made it clear that he will speak to the BCCI or CAC on this matter only if he is given a guarantee that he will be handed the job. There is no question of joining a queue and hoping that he is considered for the post," the official had said.
Acting BCCI president CK Khanna had told CricketNext that the next Indian coach will be appointed before the team's Sri Lanka tour begins in late July.
"I don't want to discuss this matter - (re-application for post of coach) - as it is a call that has been taken keeping the on-going situation in mind. All I can guarantee is that the Indian team will get a new coach before the Sri Lanka tour and whoever is handed the job will get a contract till the 2019 World Cup," the top official said.
Shastri's return though will not be as easy as it appears. The former Team Director had an ugly showdown with CAC member Sourav Ganguly after his candidature was rejected last time. Shastri had accused Ganguly of not being present when he had given his interview via skype. Ganguly on the other hand had criticised Shastri for not meeting the CAC in person.
He was the director of the team between 2014 and 2016 during which time he led India to the semi-finals of the World Cup in 2015. Shastri had also applied for the job last year but Anil Kumble, who resigned as India head coach last week, was preferred.