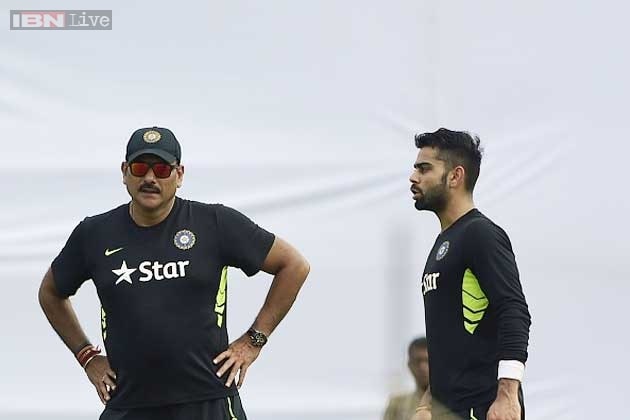 Amid all the speculations on who is going to be Indian team's new coach, BCCI has reportedly decided to replace Duncan Fletcher with Team Director Ravi Shatri, sources have told Hindustan Times.
And not just that, the report suggests that the former India captain is going to be the highest paid in the job.
The HT sources have suggested that a whopping rupees 7-crore-a-year-deal is set to be inked soon, and the BCCI will likely be announcing it at the end of the Bangladesh tour.
Shastri, who will be taking over from Fletcher, will be the first Indian to hold the job since 2000 when New Zealands's John Wright was named Team India coach.
BCCI stopped looking for a new coach after Virat Kohli, who took over the Test reigns from Dhoni, spoke highly about Shastri's presence in the dressing room.
If the reports hold true, Shastri, who had a Rs 4-crore-a-year contract with the BCCI as a TV commentator, will be the first coach to be paid more than $1 million (about Rs 6.4 crore). He drew about Rs 6 crore annually as Team Director until the World Cup, the newspaper reported.
Fletcher, who took over from Gary Kirsten in 2011 and was paid Rs 4.2 crore a year, ended his stint with the BCCI after the World Cup in February-March earlier this year.
During Fletcher's reign as a coach, India were whitewashed on tours to England and Australia. The performance was particularly bad in Test matches played overseas, based on which Shastri was roped in to help.
According to The newspaper's sources, the board is also planning to merge the role of Team Director and coach by appointing Shastri.
Apparently former Australia pacer Glenn McGrath too has said that there's not much difference between the two roles as he can't see what different Shastri is doing from a coach's job.