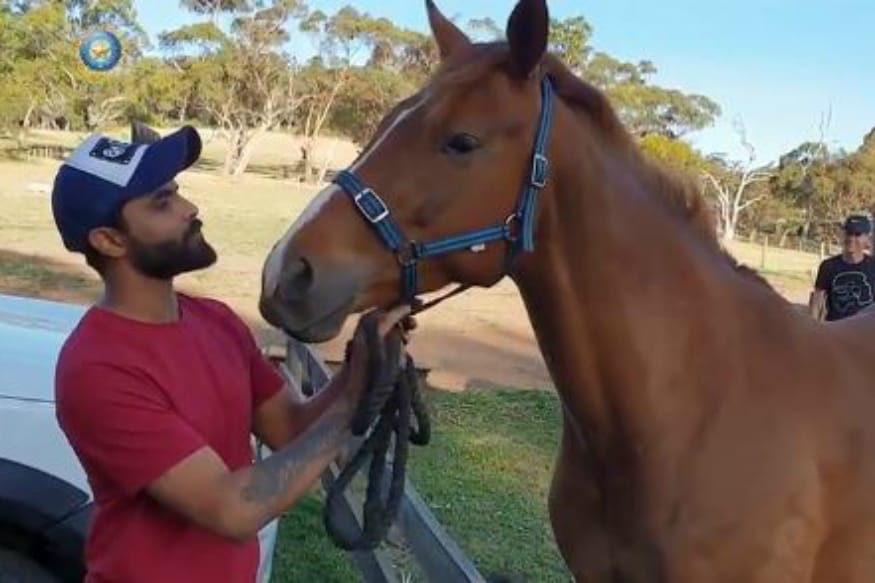 Sporting a tattoo of a horse on his forearm, Indian all-rounder Ravindra Jadeja's love for the animal has been well documented in the past.

And as the Indian team wrapped up a victory in the first Test in Adelaide, Jadeja took some time out to unwind and visit the Indian team's local liaison officer Craig Newton's residence on the outskirts of the city. The reason? Newton breeds a number of horses, right up Jadeja's alley.

In a video posted by the BCCI, Jadeja is seen spending time with his 'favourite beast', and speaking about how his love for horses developed.




SPECIAL: Meet Jaddu's best friends - Horses 🐎🐎

Of love for horses, tattoos and making most of his time off the field - @imjadeja says it all - by @28anand

Full video ▶️▶️https://t.co/axmKkw6jL0 #AUSvIND pic.twitter.com/VrjRFc7S0x


— BCCI (@BCCI) December 12, 2018

"Once you start researching about horses, it's not enough. It's a whole different world out there," Jadeja said. "They are extremely loyal creatures."

With three Test matches to go, Jadeja could find himself involved in the series at some point. Spending time doing what he loves best (apart from playing cricket, of course), might just be a great way to keep himself motivated and fresh for whenever he is called in to do the job for his country!

First Published: December 13, 2018, 5:03 AM IST