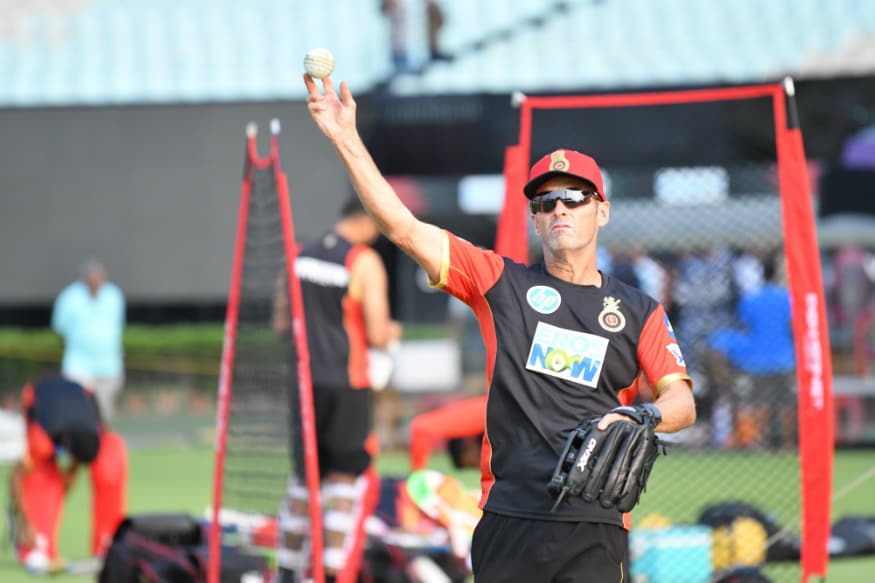 New Delhi: Gary Kirsten's decision to apply for the role of the next India women's team coach has taken his IPL franchise Royal Challengers Bangalore completely by surprise. Kirsten had been elevated him to the post of head coach by RCB in August. However, his move to apply for the women's coaching position role just days before the IPL auction on December 18 in Jaipur comes at a very inopportune moment for the Virat Kohli-led franchise.
"Gary has not reached out to us or mentioned anything about applying for any other position," an RCB official spokesperson told CricketNext. "Even if he is appointed women's coach, he will continue to be the RCB coach till the end of this season at least."
The process of applying for the role ended on Friday and Kirsten is now the most high-profile applicant from a list of candidates that includes former India internationals Atul Bedade, David Johnson & Manoj Prabhakar besides other former internationals such Owais Shah, Herschelle Gibbs & Dimitri Mascarenhas besides outgoing coach Ramesh Powar. Former Pakistan and Sri Lanka head coach Dav Whatmore is also in the running.
The BCCI, on their part, confirmed that Kirsten is one among many applications received by the board at the end of day on December 14.
"He is one of the applicants but we are still in the process of short-listing candidates to call for interview on December 20," a senior BCCI official told CricketNext. "If they fulfill all the criterion, only then they will be on short list for the interview that will be forwarded to the ad-hoc committee."
An ad-hoc committee which features Kapil Dev, Anshuman Gaekwad and Shantha Rangaswamy will be conducting interviewing the candidates. However, Kirsten's application has led to some curiosity considering his IPL commitments.
"There is no doubt about Kirsten's credentials as a coach," an ad-hoc committee member said. "But isn't he still coaching an IPL franchise? We have to find out how he will be able to take up this job if he continues to hold the post with RCB."
Another applicant for the position, former England batsman Owais Shah, felt that Kirsten would be now be favourite for the job, given his background and success with the men's team that won the 2011 World Cup under his watch.
"The Indians just love Kirsten," Shah told CricketNext from London. "If Gary has indeed applied, he will be the favourite for the job in my opinion."
Meanwhile, Gopal Sankaranarayanan, secretary of the Lodha Panel which led to the Supreme Court appointing the Committee of Administrators (CoA) in charge of running the BCCI felt that although there is no conflict of interest in Kirsten taking up two jobs, it is not a situation that should be permitted.
"I don't see any reason for conflict of interest in this issue but rather it will have to be a compromise," Sankaranarayanan told CricketNext.
"If it was (Ravi) Shastri requesting time off to do IPL coaching, then there might have been a conflict because he could have favoured a player from his franchise in the Indian team. This is not the case with the women's job.
"However, women's coach job is a full-time job. If he has to work on development of the team, he'll have to devote all of his time and not ask for couple of months off to coach in IPL even though the women's calendar might be free at that time. I don't know if BCCI will offer him that option or flexibility in their contract but in my opinion, Gary should not be holding two jobs, especially since one is a full-time women's coach job."