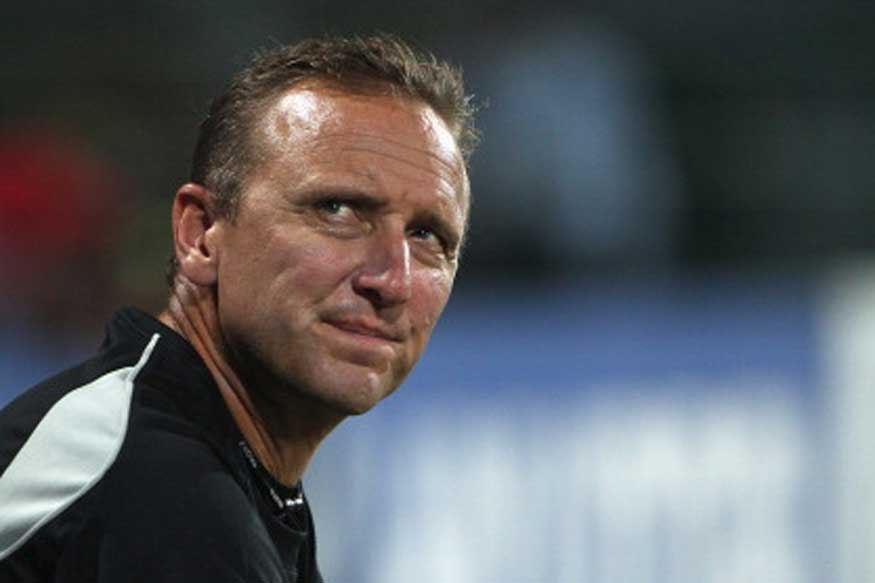 Hyderabad: Admitting that Royal Challengers Bangalore have not been too good with the ball in the IPL T20 tournament so far, the team's bowling coach Allan Donald hoped that they would get their act right in Saturday's match against hosts Sunrisers Hyderabad.
"We batted really well in this competition so far, and there is no doubt we slipped up with the ball and that's something we are continuously working on at the moment. But as anyone would say coming into this tournament, momentum is such a massive thing and this is what we need right now. So the next three games for us is absolutely enormous in terms of finding that momentum, that rhythm and that confidence that we are looking for," Donald said.
He added, "As I said, we have really fired with the bat, Virat (Kohli) has been exemplary with that, he has led from the front but we made some crucial errors with the ball and that's something we got to put right, hopefully we put right in this game tomorrow," he said in the pre-match press conference in Hyderabad on Friday.
Donald said Chris Gayle is back after visiting his family and that he is raring to go.
"Chris is here and he had a really good training session in Bangalore the other day and I think he is working really hard with our batting coach Trent Woodhill, he has spent at least an hour and half working on that. It's up to Virat and Dan to sort that one out. But he is here, he is confident and he is hungry," he said.
Donald heaped praise on RCB captain Kohli and the seasoned AB De villiers for their their batting ability and leadership.
"I am just glad I am the bowling coach who doesn't have to talk about them in bowlers' meetings. Two of the finest young cricketers, I suppose you don't call them young anymore, but two of best young players in the world that you wish to see in one dressing room. Wealth of experience, they bring humility to the dressing room and that's very valuable.
"I asked Virat the other day 'is this the best you have ever played' and he said 'comfortably yes'. I think as this tournament wears on and we haven't got much time left, once the top five click collectively, that is what we are searching for - those guys to come together and play well. From Chris Gayle to Shane Watson. It is a great privilege to be in the same dressing room as those two," he said.