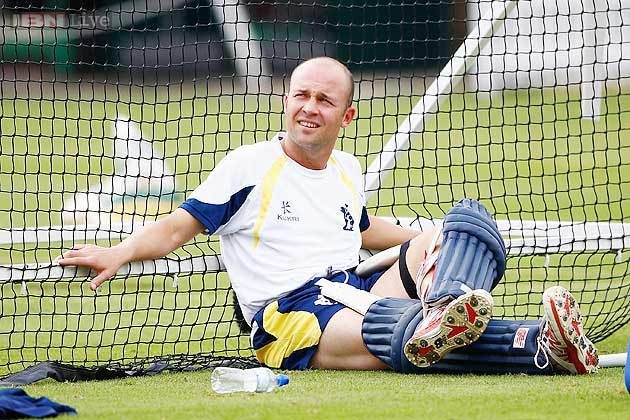 London: Jonathan Trott has been included in the England Lions squad for their tour to South Africa in January and February, marking his continuing recovery from a stress-related illness.
Trott exited England's 2013 Ashes tour in Australia after one Test match due to the problem, but a comeback for his English domestic side Warwickshire in 2014 alongside some impressive batting displays have merited a return to England's national team setup.
National selector James Whitaker says "Jonathan Trott's exceptional form and run scoring exploits for Warwickshire at the end of the summer has resulted in his selection for the first class fixtures at the beginning of the tour."
The 33-year-old Trott signed a three-year contract with Warwickshire last week.
First Published: October 28, 2014, 7:11 PM IST