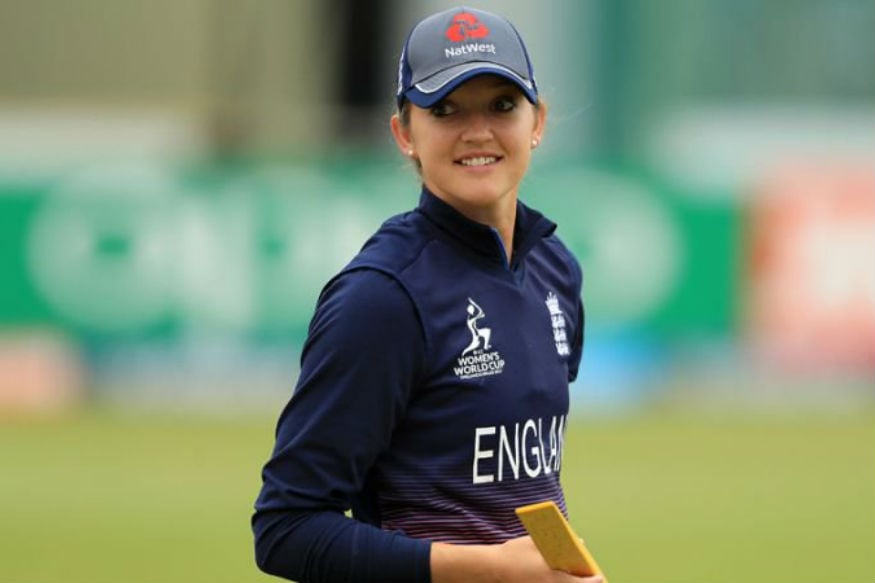 Back after a lengthy break due to her mental anxiety issues, England's wicket-keeper Sarah Taylor says she is in a much better place currently and is relishing the prospect of getting back onto the field.
"I am looking forward to going to India," she told Sky Sports. "There are obviously going to be a few road bumps and challenges in it, but I am probably in a better place in life to deal with those.
"I obviously have got the support of the ECB, which has been fantastic all the way through this whole process."
Taylor had starred in England's ODI series wins over New Zealand and South Africa, and the T20I tri-series between the three teams last summer before also playing a key role in helping Surrey Star to their maiden Kia Super League triumph. However, post that she had to tend to her mental health for which she was forced to withdraw from the Women's T20 World Cup late last year in the Caribbean.
But now back to her best, Taylor insisted that she could not wait to get put on an England shirt again. The 29-year-old also thanked her England teammates and the ECB for all the support during her time in distress.
"From a mental health point of view, I would like to get to India first of all, that would be nice, and take it day by day, as it comes," Taylor remarked. "Getting back on the field in an England shirt and playing with the girls would be pretty special.
"I knew the support I was getting from the ECB, Professional Cricketers Association and everyone has been amazing.
"I realised that without these people, I would never have achieved anything, I would never have got back and I probably wouldn't still be playing cricket."
Taylor has been pretty vocal about her fight with mental anxiety in the past as well. Having now countered it successfully the wicket-keeper also wants to help others who might not have the same means as her.
"It was a light bulb moment where I realised I would like to be the person behind the scenes helping others. I was googling away, looking at courses and being a life coach came up," said Taylor.
"I did a lot of research into it and thought that's for me, I would like to be the person helping someone, helping as many people as I can.
"It is quite an easy path to go down, I haven't regretted it and it is probably the best decision I have made."
Mark Robinson, the coach of the women's team also welcomed the return of Taylor as well as fast bowler Katherine Brunt into the England setup insisting their presence will give the side a "huge lift".
"They're two really good players," he said. "That's for sure. To get your best players, most experienced players, is a huge lift to the squad.
"It is going to be a big test for her (Taylor), but everybody who supports her and is around her is really confident. Hopefully, this will be the start of her being able to do more tours."
The first of three One-Day Internationals between India and England will get underway from February 22 in Mumbai.