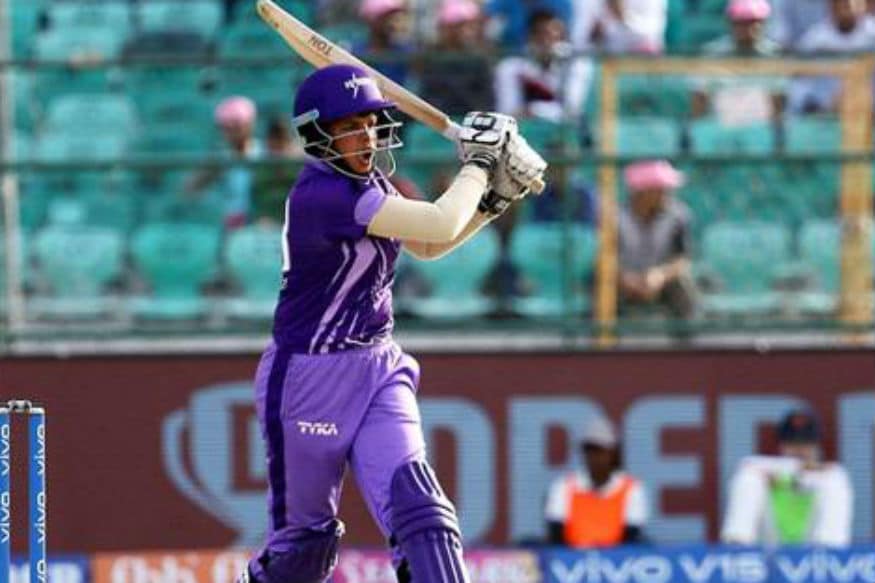 Shafali Verma has caught the eye of quite a few cricketers and even the Indian legend Mithali Raj, who believes she can be the answer to the opening slot problems the team has had in T20Is.
The 15-year-old's journey has been nothing like the others though as she began training in the guise of a boy.
The youngest cricketer to play T20Is for India, Shafali's father Sanjeev Verma revealed that at the age of nine he took a chance as no academy would entertain her their requests to train her.
"No one was ready to induct her in any academy because there was not a single one for girls in Rohtak. I literally begged them to give her a chance but in vain," Sanjeev told Times of India. "I knocked on the doors of a lot of cricket academies but all I got was rejection. I decided to cut her hair, and took her to one of the academies and got her enrolled there as a boy.
"I was scared but no one noticed. But at the age of nine, every kid looks the same."
The teenager from Rohtak made her international debut last month against South Africa in the first T20 of the rain affected series in Surat, but did not have the start she would have wanted after being dismissed for a duck.
In the fourth game of the series, after the second and third games were washed out, Shafali smashed 46 off 33 upfront with five boundaries and two sixes to take India women to 140/4, in reply to which South Africa women could only manage 89 for 7.
The road however has not been easy as Sanjeev opens up about detractors and discouraging neighbours.
"Neighbours and relatives started to taunt me. Your daughter plays with boys, girls have no future in cricket. I and my daughter were exposed to such scornful comments from society that anyone would get mentally scarred. But my daughter is very strong mentally. She told me once, 'Papa one day they all will be chanting my name'," Sanjeev said.
"When she first came on TV while playing for Velocity team in the Women's T20 Challenge in May, all those who were criticising us were dumbstruck. I felt so proud."
Shafali will be in action again on October 4 in Surat against the South African team in the fifth T20I of the series, which has now been extended to a six match series after two games were washed out. India lead the series 2-0.