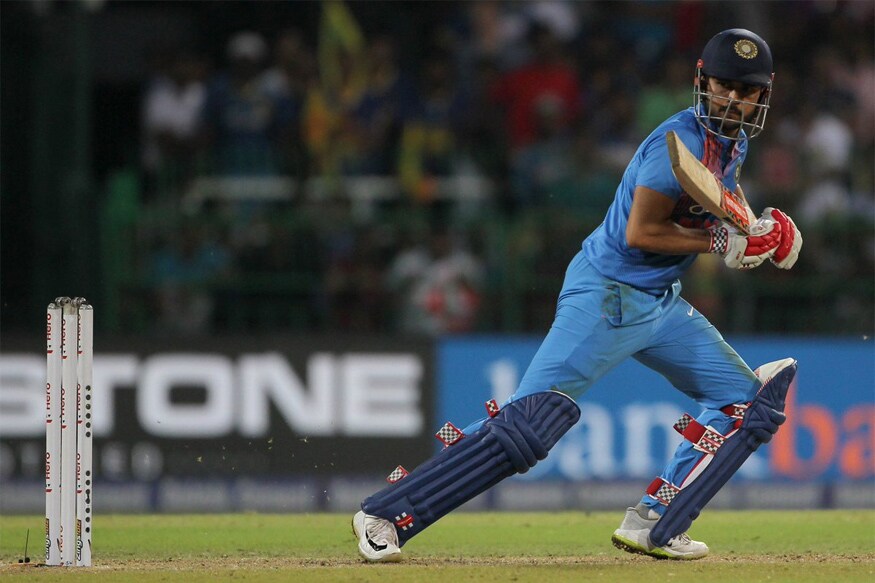 Out of favour middle-order batsman, Manish Pandey has made a strong statement ahead of the 2018 Asia Cup campaign with impressive scores in the ongoing Quadrangular series involving India A, India B, South Africa A and Australia A.
The 28-year-old scored a fine unbeaten 109-ball 117 against Australia A at Alur on Monday (August 27). This, in addition to his 95 and 21 in the previous two outings, has taken his overall tournament tally to 233 runs without being dismissed even once.
Having last played a One-Day International for India back in December 2017, Pandey is hoping his recent performances can help him get back into national reckoning.
"Personally, I just think about batting. I'm looking at the middle order at the moment, trying to seal that position," Pandey told journalists in Alur. "This series was a proving ground to get some runs and get looked at for the Asia Cup. I want to enjoy myself, there is competition, but I want to focus on what I do best."
Pandey hasn't had the best of times so far this year. He wasn't part of India's ODI squad that lost 2-1 to England while he did not feature in any of the three Twenty20 Internationals that were played prior to the 50-over series.
The only cricket he managed on the UK tour were two T20Is against Ireland where he returned scores of 21* & 0* and Pandey admitted he didn't feel too good after the tour.
"I wasn't feeling good, so I took a three-week break after the UK tour," he said. "I wanted to switch off, took time off the game, and then used the time to focus on a couple of niggles and get myself mentally fresh. That seems to have helped."
However, Pandey said that the break seemed to have done him a world of good and now that he back wants to stake a claim in the Indian side.
The 2018 Asia Cup begins on September 15 in the UAE while India play their first game on September 18. With the announcement of the ODI squad imminent, Pandey's runs couldn't have been better timed.
"I'm in a better frame of mind now, sometimes a break does that to you," Pandey said. "Runs made for India A count, and getting big runs here is a boost for me ahead of a big season.
"I have done it in the past as well, so there's definitely no doubting my own ability. It's about being in a good head-space and I think that's what I've worked on doing. When there is a lot of competition, every opportunity counts. I have worked out my game well, and I'm looking forward to continuing this form."