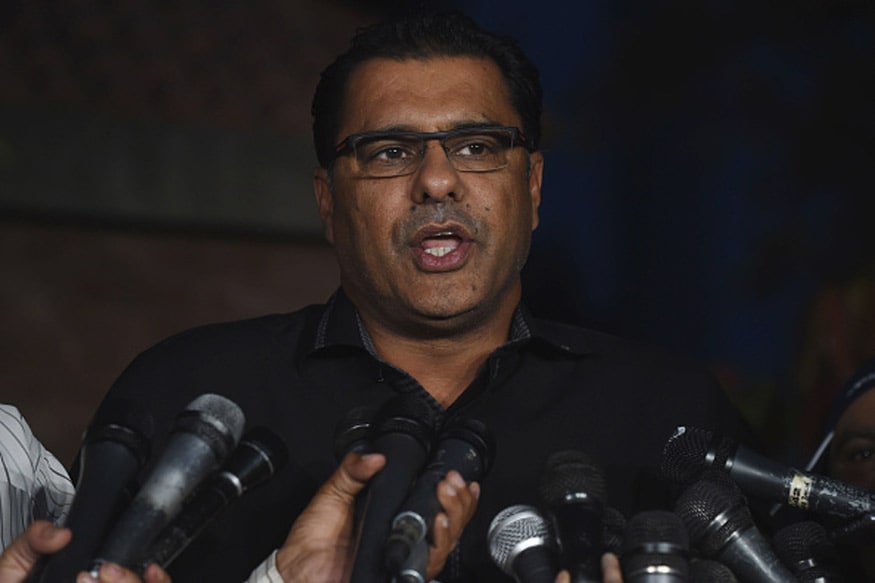 Karachi: Former Pakistan head coach Waqar Younis had to suffer monetary loss after he resigned from his post in April and did not wait for the Pakistan Cricket Board to release him from his two-year contract before the tour to England.
Reliable sources in the board disclosed that once the PCB had made up its mind to release Waqar from his contract after the dismal show of the national team in the Asia Cup and World Twenty20, it had told the former Test captain that his contract would not be renewed.
"Waqar was told in clear terms that this would mean he would be able to claim three months salary i.e. USD 45,000 as compensation as his contract was not due to end until June, by which time the Pakistan squad would have left for England," one source said.
"But the former fast bowling great insisted on announcing his resignation and went down and told the media he had stepped down as head coach," the source said.
The source said after he had announced his resignation, Waqar then approached the Board for his three month's compensation pay but was told that he could not be paid as his contract clearly stated if he stepped down himself he would get no compensation.
The source confirmed there was plenty of bad blood between Waqar and the Board after his confidential report about the team's performances in the Asia Cup and World Twenty20 were leaked in the media.
"It upset Waqar a lot and even though he was advised to remain cool and settle the matter by allowing the Board to release him and pay him three months compensation, the former pacer disagreed," the source said.
The source said the Board was desperate to end Waqar's contract as they wanted to appoint a new head coach well in time for the tour to England.
The source said that the PCB had decided to release Waqar after they received complaints that he was not getting along with some of the players and they were also question marks over the way he handled wicket-keeper Sarfaraz Ahmed.
The source disclosed that at one stage in 2015, Waqar had even asked the national selectors to give him Kamran Akmal instead of Sarfaraz but was told this was not possible.