Rewarding youngsters on IPL performance not a good trend: Madan Lal
Madan was critical of DD saying that despite having big-name support staffers, they had failed to do the basics right when it came to picking their squad.
Updated: May 18, 2015, 3:40 PM IST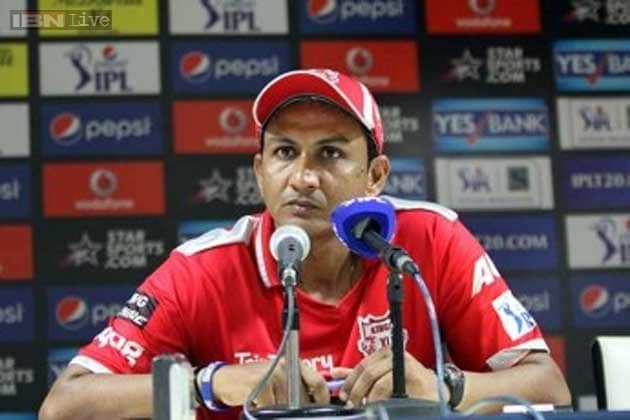 Madan Lal, the former India allrounder and coach of the national team, has criticised the tradition of hyping up star performers at the Indian Premier League and often rewarding them with places in the Indian team after just one season of success in the Twenty20 event.
Speaking to Wisden India, Madan spoke specifically of the elevation of Sanjay Bangar - under whom Kings XI Punjab finished second in IPL 2014 - to the support staff of the Indian team, saying that he should have been allowed to develop for a few more seasons before being given the job.
"We are hyping players - 'oh, such a great player' - and comparing them with great players like Rahul Dravid and Sachin Tendulkar," said Madan. "One year you (Bangar) have done a good job as a coach, second year they (Punjab) are nowhere near, but you have made him Indian coach. What is this nonsense - I can't believe it."
Madan was also critical of Delhi Daredevils, saying that despite having big-name support staffers, they had failed to do the basics right when it came to picking their squad. "Delhi Daredevils, I don't think they have made the right team," he said. "The name of the game is to have balance in the team. That's very important. I don't know what all the coaches are doing there."
"Delhi Daredevils has been a disappointment for the last three-four years. You know, it's the art of making a team. Delhi have let go AB de Villiers, Delhi had (Virender) Sehwag, Delhi had Umesh Yadav; they had a few other big players who have left. Why? You have to hold on to them, because they are the match-winners. In Twenty20 cricket, the international players are the match-winners. Domestic players can get runs, but they will not be able to win games."
Speaking about Delhi's dwindling fan base in recent years, Madan blamed both the cricket-watching community in the city as well as the Daredevils management for the situation. "Delhi will never have a fan base. It's because of the VIP culture. Everybody needs passes. We don't have any culture to buy the tickets. That's really sad. If you are a fan, buy the tickets. Why do you want complimentary passes?"
"If you (Daredevils) start winning, they (fans) might follow you. At the moment, they are not doing well, for the last three-four seasons. They have hired all the best coaches in the world. Eight-ten coaches are travelling with the team, I don't know why. But if they start winning, they might get the loyalty."
Delhi's failure to hold on to local stars, Madan suggested, had played a part in the franchise not being able to generate loyal fans as well. "They (the fans) would like to see Gautam Gambhir, they would like to see Virender Sehwag, they would like to see a few other players who have played for Delhi. They have chopped a lot of players," pointed out Madan.
"Let's take the example of Virender Sehwag - 14 games, if Virender Sehwag wins four-five games for me, he is a good player for me. I am sure he is capable of winning four-five games."
---
---
Team Rankings
Rank
Team
Points
Rating
1
Australia
3028
116
2
New Zealand
2406
115
3
India
3085
114
4
England
3882
105
5
Sri Lanka
2454
91
FULL Ranking
Rank
Team
Points
Rating
1
England
5405
123
2
India
5819
119
3
New Zealand
3716
116
4
Australia
3941
109
5
South Africa
3345
108
FULL Ranking
Rank
Team
Points
Rating
1
Australia
6047
275
2
England
5959
271
3
India
9319
266
4
Pakistan
6009
261
5
South Africa
4380
258
FULL Ranking
Upcoming Matches