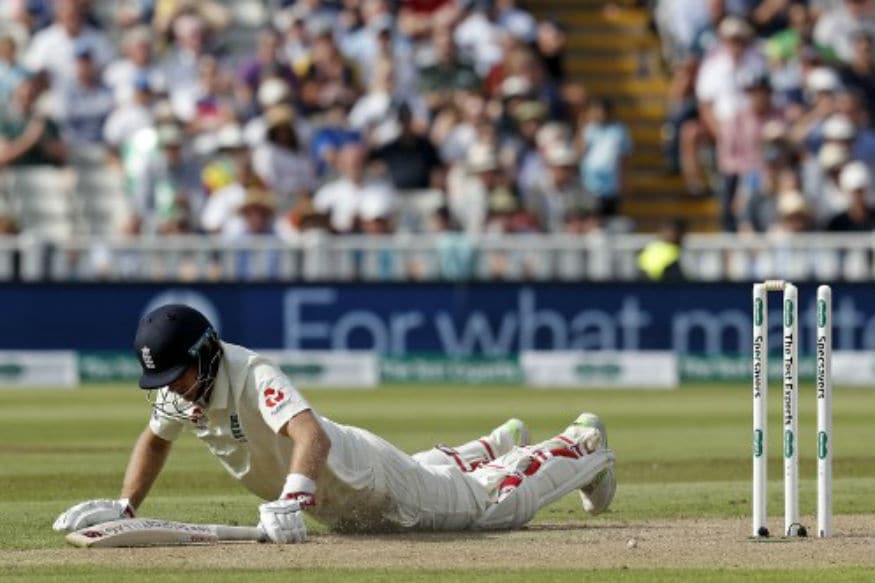 Edgbaston: Fans making their way into Edgbaston this morning, under overcast Birmingham skies, could well be forgiven if their hearts sank a little as the announcement that England had won the toss and elected to bat sounded out across the ground.
This after all is an England side who in recent years have seemed to be permanently 50/3. A team who, only two Tests ago, celebrated winning the toss and batting against Pakistan by being bowled out for 184 in under 60 overs.
When Ravichandran Ashwin dazzled Alastair Cook out for 13 inside the first 10 overs there was at least a flicker of the suggestion that this might be another one of those days for England – a nagging feeling that would undoubtedly have been even stronger had India's seamers managed to start the day more effectively.
However England soon set about largely putting those fears to bed, by lunch they were 83/1 – rather horrifically they haven't made as many runs in a morning session for the loss of only one wicket since 2010 – as Keaton Jennings and Joe Root looked largely untroubled by India's attack.
Jennings and Dawid Malan both went, but the feeling of unease that is hardwired into the minds of England fans every time their team bats continued to subside, as Root batted on with Jonny Bairstow.
The pair both notched half centuries and when the hundred partnership was brought up, with England 212/3, even the biggest pessimist in the ground couldn't have imagined the horror that was to follow.
Then came the moment that changed the day, probably the game and while it remains ludicrous early to say, perhaps even the series.
Bairstow worked a delivery into midwicket, ran one and instinctively called his captain through for a second – a decision he would very much live to regret.
This series has been framed by many as a tussle between Root and Virat Kohli – the two captains, two of the best batsmen in the world going head to head, each with their own personal battles to overcome. Here before the close of play on day one, it was Kohli who drew first blood.
Chasing the ball down as it ran away with perhaps a little less vigour than Bairstow had imagined, he slid and picked it up in one motion before throwing down the stumps with a direct hit – a diving Root was not even close to making his ground.
England had been gently cruising along in the afternoon sunshine, a moment later they were holed below the waterline and rapidly sinking towards the bottom of a dark Birmingham canal entirely of their own making.
Like an ageing rock band tired of playing the same old hit again and again, England decided to rework their classic morning collapse into an afternoon one instead.
Three overs later Bairstow dragged the ball onto his stumps, the blow of returning to the changing room undoubtedly made worse by the fact that it had to be done before the captain he'd run out had been given sufficient time to calm down.
Almost everything Jos Buttler has touched this year has turned to gold, but even his demigod hands couldn't bail out the relentless inevitability of an England batting collapse, in fact by playing across a straight ball from Ashwin, two balls into his innings, he only succeeded in dragging them further under the surface.
England had been 216/3 – a Kohli throw and 25 balls later, they were 224/6.
Ben Stokes briefly threatened to mount a comeback, but for this eternally frustrating England side few substances are more contagious than a collapse, and soon he fell too, the long hop he chipped back to Ashwin so soft a dismissal it might as well have been made of memory foam.
Ultimately England finished the day on 285/9 – they might have taken the long way round and needed a bit of Kohli magic to get there, but in the end they found a way to make their fans' hearts sink all over again.