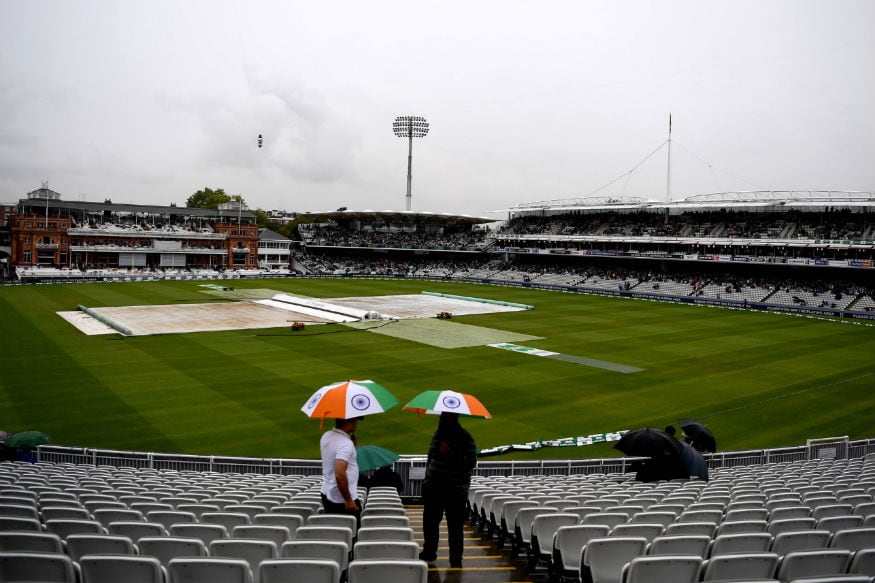 After weeks, perhaps even months of gloriously unfamiliar sunshine, at long last the real English summer has arrived. With timing so perfect that it would make Sachin Tendulkar feel inadequate, the rain chose Thursday to arrive, artfully washing out the whole day at an expectant and sold out Lord's.

Not since 2001 has a Test day at Lord's been entirely washed out, so there was a quintessentially English and crushing inevitability that it should happen again just as the country was undergoing its hottest summer in recent memory.

For some Thursday was meant to be the highlight of their summer – day one of the Lord's Test with a series intriguingly in the balance – the day booked off work months ago, travel planned – one group of diehards had even come all the way from Scotland. Instead they woke to rainy skies and dismal forecasts – very much the meteorological equivalent of walking all the way to the middle only to see your off stump flattened first ball.

There can sometimes be a mild pleasure in a delayed start to a Lord's Test, an extra few minutes for the ground to fill, debates to be started, picnics inspected. And for a time this could have been one such morning, with no toss comes no naming of XIs – under a thousand umbrellas the same conversations held. Moeen or Woakes? One spinner or two?

But selection speculation and smoked salmon sandwiches can only satisfy for so long and this was no passing shower, the sky a shade of endless grey once so familiar but recently almost forgotten.


Was all set to ring the bell at Lords to start off the 2nd Test today, but unfortunately the weather had other plans.😊
Hopefully we'll get to see some good cricket over the next 4 days. @PaulJheeta, loved the colour of the suit. #ENGvIND pic.twitter.com/rhcTi6YOfj

— Sachin Tendulkar (@sachin_rt) August 9, 2018




Delayed toss, early lunch – unremembered phrases came floating back into the collective consciousness as if rediscovered by scholars in some long-forgotten, dusty corner of a library.

The rain continued to fall, pint glasses continued to be filled and while jumpers, anoraks and umbrellas were given their first proper work out in weeks, the prospect of play refused to move any closer.

Like a scratchcard always so close to paying out a jackpot, rain radars and weather forecasts teased a start that moved later and later – by mid-afternoon fans were so desperate for some play that the sight of players walking across the ground for some batting practice was practically coquettish.

Unlike the endless banks of cloud gathered above cricket's spiritual home there was at least a silver lining for some, by just after 3pm the Lord's museum had notched its record number of visitors in a day – their bat undoubtedly would have been raised to all corners the crowd had it not been safely ensconced in a glass cabinet.

At 4:50pm the umpires made a solemn final march to the middle before putting the day out of its misery, play abandoned, the resumption of this fascinating series postponed until Friday.

Just when Test cricket thought it had rediscovered some much missed mojo at Edgbaston, here was a day to put it firmly back in its place, a consummate performance from England's truly oldest institution – the weather.

First Published: August 10, 2018, 9:00 AM IST