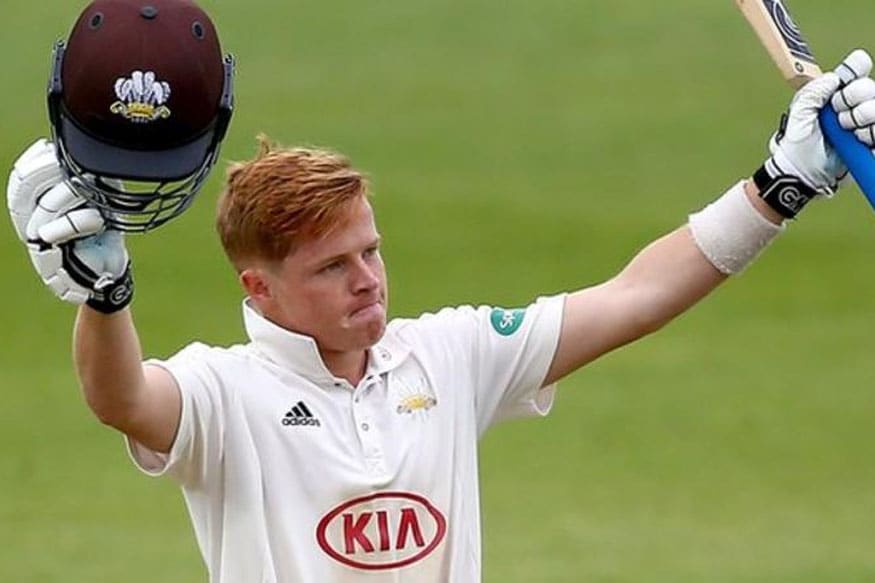 London: England might have come out on top after their epic Edgbaston showdown with India, but national selector Ed Smith is certainly not resting on his cream linen laurels, making two changes to the squad ahead of the second Test at Lord's.
The first is enforced, Chris Woakes replaces Ben Stokes, who has a rather more pressing engagement at Bristol Crown Court to see to before he can think about playing cricket again, while the second sees Smith swinging his selectorial axe to oust Dawid Malan and call up Ollie Pope in his place.
It is the selection of Pope that has grabbed the headlines, at 20 years and 219 days old, he would be the tenth youngest to play a Test for England – and of the nine younger than him, including Edgbaston hero Sam Curran, only Dennis Compton and Haseeb Hameed were, like him, selected purely as a batsman.
"Ollie Pope has made an exceptional start to his first-class career," said national selector Ed Smith, describing him as the "standout batsman" in Division One.
"The selection panel believe Ollie's performances and character suggest he is well suited to international cricket."
It is not hard to see why Pope is so highly regarded, he currently averages 63.25 from the 15 first class matches he's played since his debut in July 2017 – while his record this season is even better. His 684 runs are the second-highest in Division One of the County Championship, made at a league high average of 85.50.
In the pre-season North vs South matches, Pope, who proved himself a versatile member of the South team, was picked out by Paul Collingwood, coach of the North side, as the player of the South team most likely to represent England's Test XI next.
Smith's description of Pope as the "standout batsman" in Division One is not simply hyperbole, the youngster has come up against a fair amount of Test quality bowlers this season, indeed so far this campaign against Kyle Abbott, Dale Steyn, Stuart Broad, Fidel Edwards and Tim Bresnan he's averaged 98, scoring at 4.66rpo.
In short he looks a player of huge potential, the only negative being a lack of innings played at number four for Surrey, the role he will have to fulfil for England. Few though would not back him to adapt.
The absence of Stokes at Lord's will be a bigger blow for England, although they remain fortunate to have two talented all-rounders, in Moeen Ali and Chris Woakes, as options to fill his enormous shoes.
Should the recent dry weather throw up a spinning track at Lord's, Moeen offers competent support as a second spinner and a swashbuckling presence with the bat. Given the license to attack, as the junior partner in a spin duo, is a role he prefers, while batting higher up the order often elicits more composure from him at the crease.
Woakes, if recent injury problems have been overcome, is an exceptionally handy man to have waiting in the wings. While he may not have the raw explosiveness of Stokes with either bat or ball, he offers a reassuring solidity with willow in hand and a hugely competent and dangerous presence with the ball – particularly in home conditions.
Ultimately while England have been forced into making two changes, they will not be enormously concerned with the outcome.
Removing Malan, who has averaged 16.89 in nine Test innings since the Ashes, and proved a liability in the slip cordon in Birmingham, was a decision that felt somewhat overdue, while Moeen and Woakes are fine players to have kept in reserve.
Recently England have had an unfortunate habit of struggling to maintain consistency through Test series, on Thursday at Lord's they look like having a great chance of turning that around.