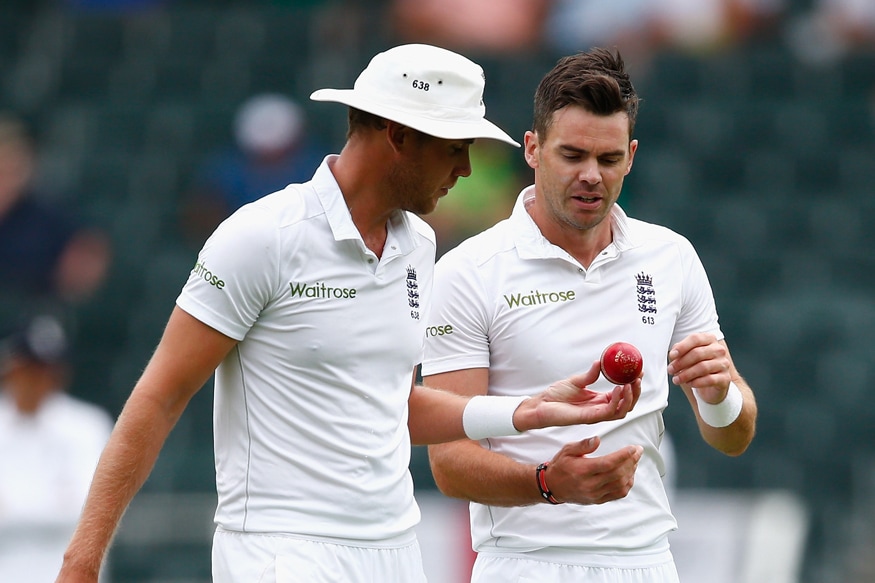 Birmingham: It has been almost exactly two months, but once again England's players are preparing to don their whites.
Last time out, in pre-heatwave June so different in feel to the weather of the past few weeks that it practically feels like a previous summer, Pakistan were dispatched by an innings and 55 runs – a thumping win to conveniently mask the shock defeat at Lord's the week before and all the familiar problems that came with it.
Now comes India and five Tests in six weeks, a schedule so jam-packed that England have already discussed the likelihood of both James Anderson and Stuart Broad being rotated out at some stage in the series in order to maximise their capabilities.
England's pace bowling, usually always strong in home conditions, should provide one of their strongest weapons against India – however with Anderson and Broad coming into this series on the back of shoulder and ankle problems respectively, all is not quite as well as it could be.
With Chris Woakes, always deadly in home conditions, and Mark Wood also both missing through injury, the pressure will be on Jamie Porter to hit the ground running – if as expected he makes his Test debut at Edgbaston on Wednesday.
Despite the minor concerns about injuries, England will still surely feel fairly confident in their pace bowling options, it is however in the spin bowling department where all the pre-series unease and controversy is to be found.
That controversy has centred around the inclusion of one man, Adil Rashid, who finds himself in England's 13-man squad for the First Test despite not playing any first-class cricket since September 2017 and after signing a white-ball only contract with Yorkshire in February.
It is a bold call from new chief selector Ed Smith, but following Rashid's 18 wickets at an average of 22.61 in England's ODI series wins over Australia and India this summer, and a lack of playing time, through injury, for his main rival Jack Leach, one that makes a fair amount of sense.
"Clearly, the one-off circumstances around Adil's return to the Test squad are unusual," Smith said when announcing the decision. "However, the selection panel was unanimous in believing that Adil should be selected in England's squad."
While the move has caused consternation from many, and in particular Yorkshire supporters, who fear the devaluing of the county game, there was the sense that Rashid's decision to turn his back on the red ball game had been in part due to the harsh way in which he was treated by England selectors in the past – if that was indeed the case then he certainly has been presented with a good opportunity to show them the error of their ways.
With a red ball rather than a white one, India's batsmen will present a sterner test for Rashid though – although with 490 first-class wickets to his name he is certainly no novice in the longer format of the game and his ability at removing tailenders is a knack that recent England sides have been desperately lacking.
Elsewhere, England's batsmen might secretly be thankful for the Rashid controversy given that it has defected almost all attention away from them. However, that should not distract from the fact that their line-up is still worryingly shaky – a problem that has by this point seemingly been going on forever.
At the top of the order Keaton Jennings finds himself back on the openers' merry-go-round and he could do with some quick runs if he wants to stay there, while questions remain about Dawid Malan who has yet to really convince with the bat on home soil.
Once again much of the responsibility with the bat would appear to fall on the shoulders of Alastair Cook and Joe Root, both this week named by fans in England's best-ever men's Test XI, with Root in particular desperate to make the big score that has eluded him in Test cricket recently.
The personal battle of the captains looks set to be a fascinating sub-plot to this series, with Root undoubtedly keen to turn around his modest captaincy record, as well as cement his status as one of the leading batsmen in world cricket, and Kohli looking to avenge his horror-series here in 2014 and prove that he has what it takes to play well in English conditions.
Meanwhile England will be hoping that Jos Buttler can continue in the same vein that he has been in in all formats of the game all year – with a wobbly top order his counter-attacks from seven could prove a decisive factor.
Ultimately the time for speculation is almost over, the series begins on Wednesday with England's 1000th Test match of all time and with it an intriguing contest between two sides both with aspirations of calling themselves the world's number one.