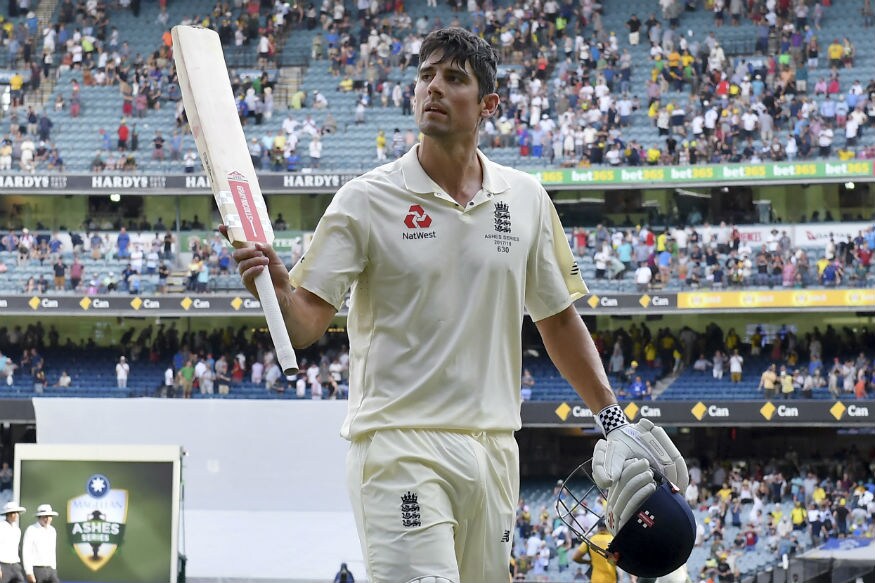 It will have lasted 161 matches and spanned 12 years, but by next week the Alastair Cook era will be at an end.

Friday's game at The Oval will be Cook's last international, his record-breaking run of 159 consecutive Tests will go on no further – after a career that has so far comprised 610 hours of batting, 26086 balls faced, 7728 defensive shots and 5227 leaves, the Chef will be leaving the kitchen.

Cook has always said he would know when the time was right to retire and after England wrapped up their series win over India on Sunday, he informed his teammates that this was it. It has not been the final summer that he would have wanted – he is averaging just 15.57 in this series with India – but after the career he has had, he will retire as one of England's all-time greats.

With pleasing symmetry, Cook's last game will feature the same opposition as his first, that eye-catching debut in Nagpur, where barely off a plane from the Caribbean he scored the first of his 32 Test hundreds.

That, of course, is one of the many England records that Cook holds, no man has more hundreds, no man more runs than his 12254 – indeed no man from any country reached 12,000 Test runs at a younger age than Cook.

He will not be remembered as one of the game's most stylish batsmen, but still, there was a noble beauty to the clipped single off his hips that became his signature, while at the height of his powers he had a leave that could launch a thousand ships.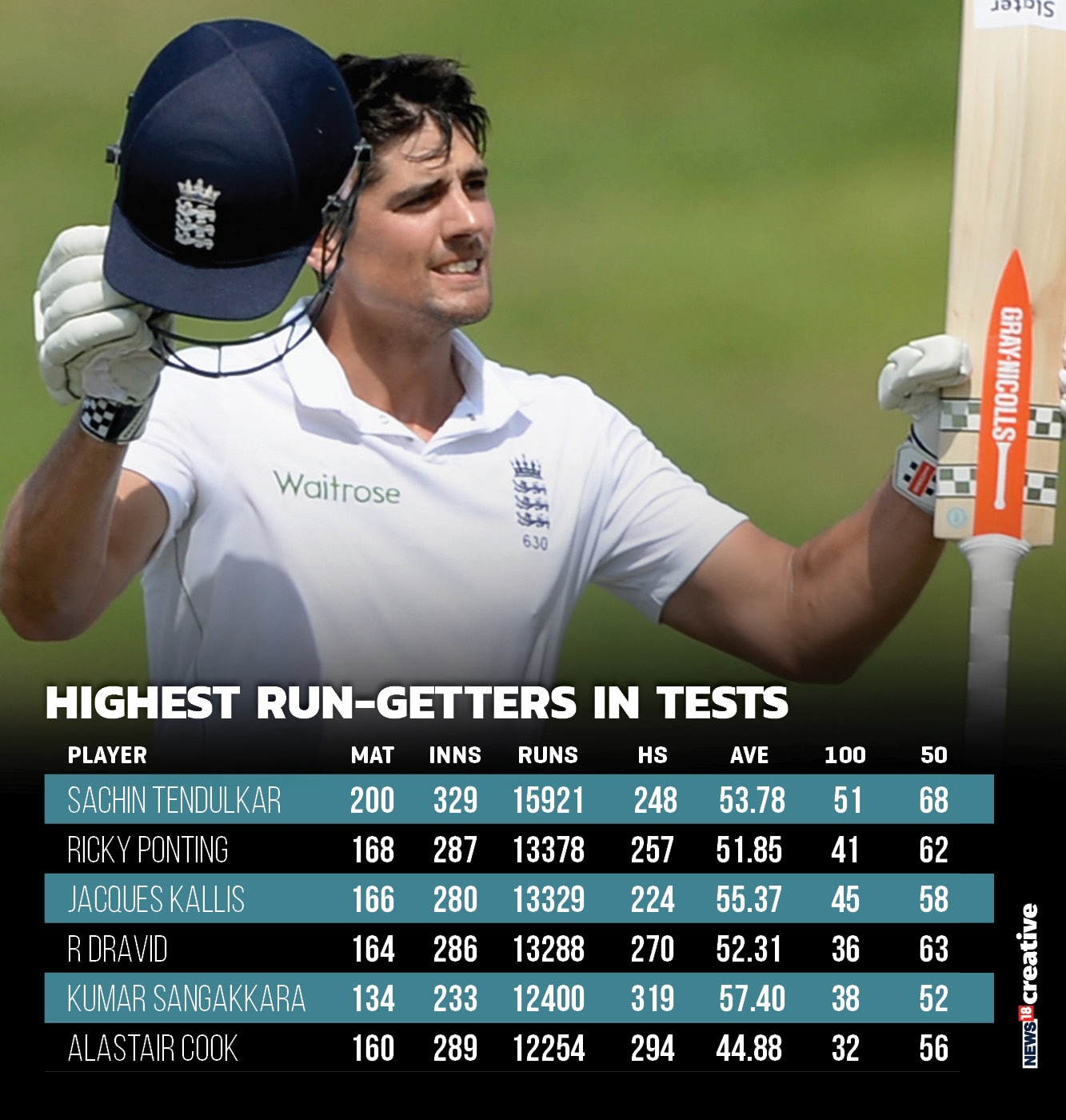 Cook retires having conquered all over the world, he has a hundred in every country he's played in, but it is his performances in two of England's greatest recent away triumphs that truly cemented his status. First came the 766 runs in the 2010-11 Ashes – including one of his finest innings, the 235* to draw the first Test at the Gabba – then arguably his career-defining series, where as a newly-installed captain he led from the front in India, notching three hundreds in four games in a historic 2-1 series triumph.

There have of course been some lows, the sacking of Kevin Pietersen following the 2013-14 Ashes was handled badly, while his ousting as one day captain on the eve of the 2014 World Cup was a problem that could have been averted had he not stubbornly decided to cling on in the job for as long as he did.

That stubbornness though has been at the heart of what has made Cook one of England's all-time greats, a determination to ensure he was always wringing every last drop of talent out of himself, and a drive to constantly try and improve, be that his batting, fitness or slip catching. He still remains one of England's fittest players, with his status as the side's bleep test master attributed as much to the work he puts in as his stubbornness to not be beaten.

His retirement will leave England with a huge hole at the top of the order – given the struggles they've had just trying to find him an opening partner in recent years, you fear for their ability to replace him – but in his own words "there is nothing left in the tank", and having spent 93 whole days worth of Test cricket just standing at the crease, you can hardly blame him.

There will undoubtedly be much sadness among England's supporters at Cook's retirement – there was a nostalgic simplicity to his status as the last great true red ball cricketer, his lack of interest in social media or celebrity, and his sheer earnest desire to make runs again and again – but as he said himself he has given everything he has to give.

The Cook era might be over, but what an era it's been.

First Published: September 4, 2018, 9:00 AM IST