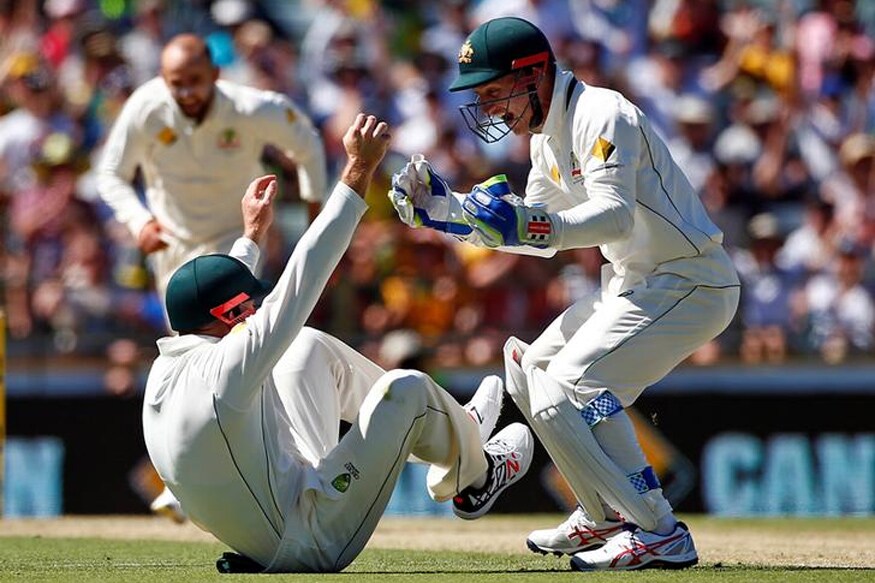 New Delhi: With the Ashes round the corner, the battle for the wicketkeeper's spot is heating up in the Australian team. While Matthew Wade and Peter Nevill seem to be the frontrunners for the spot, former skipper Ricky Ponting feels that if Wade is to be replaced, Nevill is the man for the job.
"I reckon I've heard every wicketkeeper in Australia's name mentioned in the last couple of weeks," Ponting told cricket.com.au in an exclusive interview. "If they do make a change, I would feel a bit for Matty Wade, (given) the games that he's played have all been in the subcontinent leading up to (the domestic summer in) Australia. It's a hard place to bat for anyone over there.
"But they made it clear at the start of this Sheffield Shield season that these spots were up for grabs, and so far not many guys have put their hand up and said 'I'm the man you've got to pick'. Nevill is the obvious one to go back to. He makes very few mistakes with the gloves, a good consistent character, a good guy to have around your side, works his backside off with the bat, he's very hard to get out and when he bats for New South Wales he makes big scores. So for me he's the obvious one.
"I've heard Bancroft's name mentioned the last few weeks, he has a chance to be the number six batter or the number seven batsman/wicketkeeper. (South Australian) Alex Carey's name has been thrown around as well (but) I'm not sure he's quite ready for it yet just looking at how his batting numbers stack up in first-class cricket."
Nevill's issue could be that he is a calm personality on the field while captain Steve Smith wants a fighter. Wade is known to do just that.
"It's also what they bring to the team and the energy they provide out in the middle to ensure they're driving the other players around the group," Smith said prior to the start of the Australia summer.