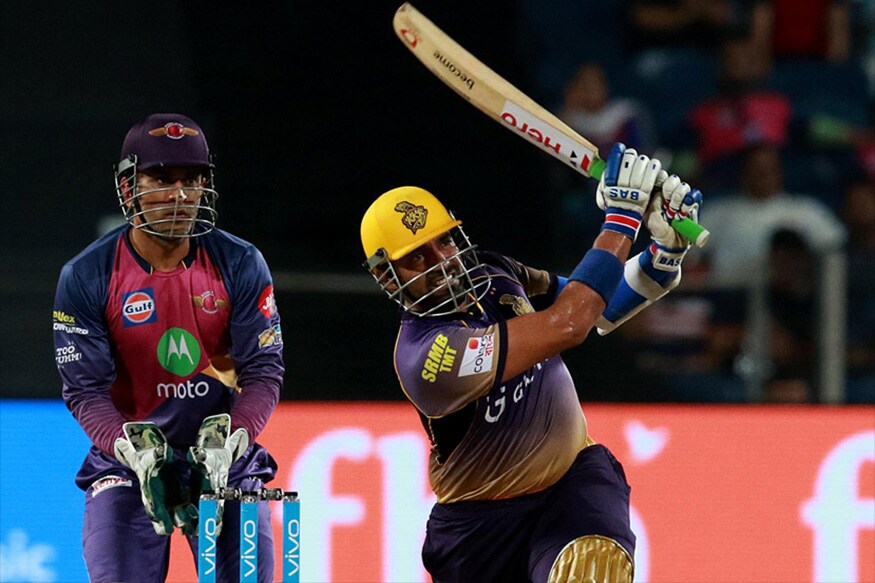 New Delhi: Kolkata Knight Riders batsman Robin Uthappa might be the toast of Kolkata, having smashed 87 off just 47 against Rising Pune Supergiant at the MCA Stadium on Wednesday, but personal coach Pravin Amre reveals that it has been a tough journey to convince Uthappa to change his batting stance going into this edition of the IPL.
Ever since joining KKR, Uthappa has been one of the most consistent batsmen in the IPL. But one area of concern has been his scoring rate. Somewhere critics felt that he was scoring a bit too slowly even though he was opening the innings for Kolkata. In fact, even when Uthappa won the orange camp in the 2014 season, he had a strike rate of just 137.78.
Also Read: Uthappa Steals the Show as KKR Thrash RPS
But all that has changed this season and the reason behind the current strike rate of 165.85, despite not opening the innings, is his new stance that allows him to attack more freely. Speaking to CricketNext, Delhi Daredevils batting coach Pravin Amre revealed that the two worked for close to a month on the batsman's stance before Uthappa joined his KKR teammates in Kolkata at the start of the season.
"My job is to be the mirror for Uthappa and that is why sometimes I have to think out of the box. Even though Uthappa was getting runs, I somewhere felt that he needed a stance that suited him in all the three formats and where he could play aggressively against both the pacers and spinners.
"It was not an easy job to convince him. And honestly, he is no exception. When as a batsman you score runs, you do not want to change your style of batting and to be fair to Uthappa, he has been scoring well. It is not like he was going through a lean patch, so we had to have a few sessions where we just sat down and I explained to him the reason behind this change of guard," he explained.
Also Read: RPS vs KKR - Star of the Match - Robin Uthappa
Asked if Uthappa needed a lot of convincing, Amre just smiles. "Well what can I say? When you are doing something for years now, would you be able to change that overnight? The old stance had been working for Uthappa and it was more about convincing him mentally because unless that happened, he would not have replicated that on the ground.
"Until and unless you are yourself convinced about something, you will always return to your old ways under pressure. So, I am very happy to see that he is implementing the changes incorporated during the game as well."
Uthappa himself has made no bones about the fact that it was not easy to re-work his game going into this year's IPL. "Finally, after years of hard work I've settled in the new technique. I had an overhaul a few years ago and I'm feeling like my old self to go after the bowlers and have faith in myself," he said.
@media only screen and (max-width:740px) {
.quote-box{font-size:18px; line-height:30px; color:#505050; margin-top:30px; padding:22px 20px 20px 70px; position:relative; font-style:italic; font-weight:bold}
.special-text{font-size:24px; line-height:32px; color:#505050; margin:20px 40px 20px 20px; border-left:8px solid #ee1b24; padding:10px 10px 10px 15px; font-style:italic; font-weight:bold}
.quote-box img{width:60px; left:6px}
.quote-box .quote-nam{font-size:16px; color:#5f5f5f; padding-top:30px; text-align:right; font-weight:normal}
.quote-box .quote-nam span{font-weight:bold; color:#ee1b24}
}