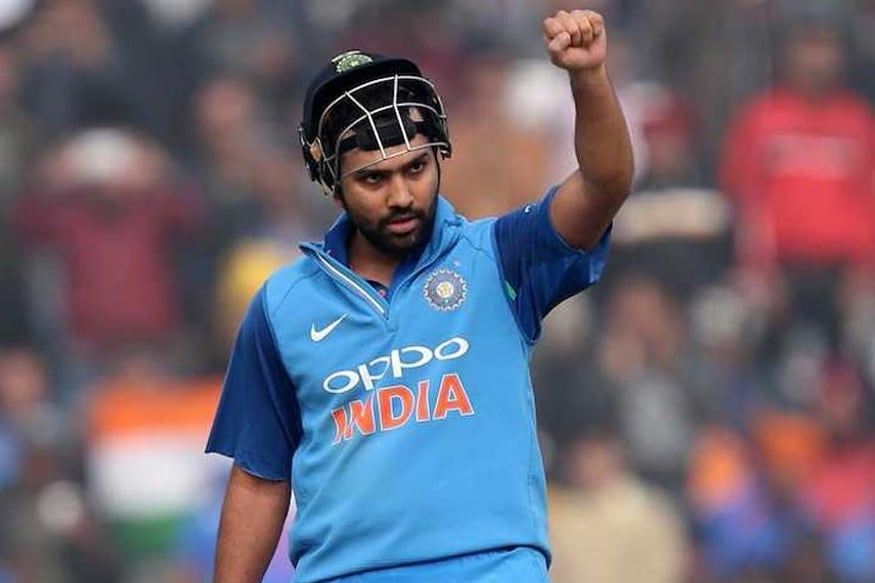 New Delhi: Coming into the T20I format on top form, Rohit Sharma needs just 15 more runs to become the second batsman after regular skipper Virat Kohli to score 1500 runs for India in T20Is. With India set to field a young side, the onus will be on Rohit to lead from the front and with the milestone round the corner, fans can expect the stand-in skipper to go big.
Rohit has scored 1485 runs in T20 Internationals and stands second on the list with Kohli leading the chart with 1956 runs from 55 games at a strike rate of 137.84 that includes 18 50s. Kohli's highest score stands at 90*. For Rohit, his runs stand at 1485 in 68 matches at a strike rate of 129.92. He has a century and 12 50s.
The pitch at the Barabati Stadium, untested for about a year, attracted maximum attention on the eve of the T20 series opener between India and Sri Lanka in Cuttack.
MS Dhoni headed straight to the 22-yard strip after dropping his kit bag and examined it minutely from both ends. Moments earlier Rohit and coach Ravi Shastri had a close look at the pitch by removing the light green cover, which was in place to protect it from excessive drying.
In the only T20I played here on October 5, 2015 India collapsed to 92 all out as South Africa won the game. But in an ODI exactly 11 months ago, India and England aggregated more than 700 runs, with Dhoni and Yuvraj Singh's centuries helping the team to a narrow win after it notched up a mammoth 381 for six.
The pitch hasn't witnessed competitive cricket since then and to make matters worse, some football matches were played in the multipurpose stadium. A fews days ago, students from a club were made to use the pitch as a test event. According to an official, it is a two-paced wicket that aided bounce from one end. He said, "Every effort is being made to produce a sporting wicket where at least 180 runs are scored."
He further said there would not be much dew to worry about. Dhoni had the first feel of the surface. He had a brief net session and called a left-arm spinner to bowl at his pads. The World Cup winning former captain was the cynosure of India's two-hour training session as a crowd of about five-thousand turned up chanting 'Dhoni Dhoni'.
The Odisha Cricket Association had allowed free entry to some of the galleries opposite India's practice nets. The response was overwhelming as the galleries were all packed.
Having bagged the Tests series 1-0, India suffered a defeat in the first ODI before producing a 2-1 result.
The second and third T20Is are slated to be held in Indore (December 20) and Mumbai (December 24).