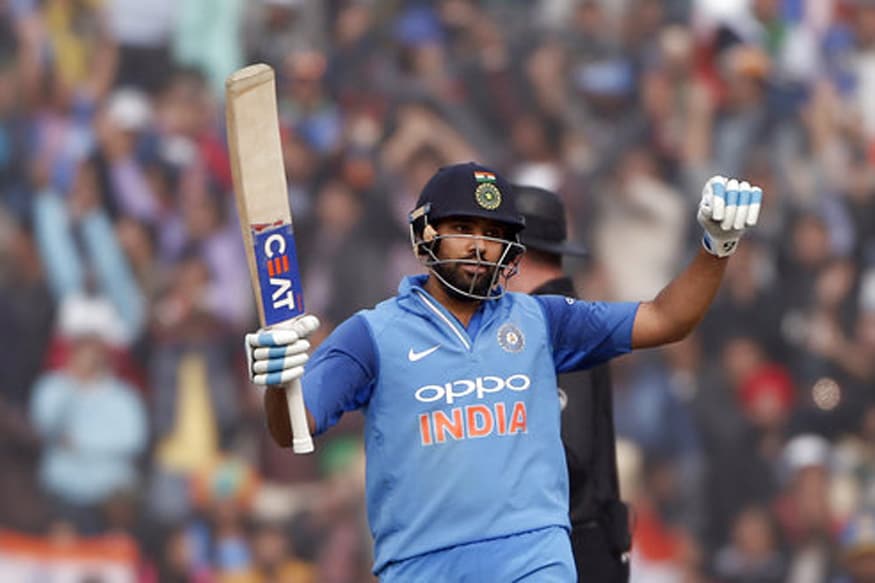 New Delhi: Ace opener Rohit Sharma finally roared back to form as he slammed a majestic ton to help Team India beat South Africa by 73 runs to clinch their first ever ODI series win in the 'Rainbow Nation' in Port Elizabeth on Tuesday.
Before the fifth ODI, the 'Men in Blue' had never tasted success at this venue in their previous five attempts and but all that changed when runs started to flow off Rohit's bat and the visitors put on yet another dominating performance in the six-match series.

Moreover, in the previous five contests at St. George's Park Cricket Ground, South Africa had restricted India to less than 200 on all the five occasions and India's best score in those five innings before Tuesday's match was 179, which they managed to score in the 1997 season.
Also, India's score of 274 was one of the highest team scores by the visitors against South Africa in South Africa. Interestingly, four of these five highest scores have come in this series itself and that says it all about the might of India's current batting line-up.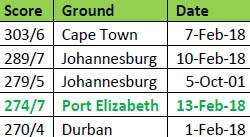 Coming back to Rohit Sharma, the India opener will be mightily relieved after scoring his maiden ton in South Africa, even though he might not want to agree.
"I got out in three matches only, how can you say form is bad after just three matches? You guys put people in good form after one match, and if somebody doesn't have three good matches, you say he is in bad form," Rohit said during the post-match conference.
"In 2013, it was different. I had just turned into an opener from a middle-order batsman. The way I am batting now, it has evolved a lot. Whatever happened before 2013 and in 2013, forget about that," he added, referring to his poor past record in South Africa.
However, behind this brave face that he is putting up for the world to see, the right-hander will be breathing a sigh of relief as numbers don't lie.
Before this ODI, Rohit averaged just 11.45 in South Africa against the Proteas and now, he averages 20.08, which is almost double. Moreover, Kagiso Rabada had made a habit of dismissing him early in the innings as he had sent Rohit Sharma packing three times in fours matches, this series.
In the 5th ODI, Rohit almost scored the same number of runs he managed to score in his last 12 innings but fell short by 11 runs as he was finally dismissed for a well-made 115.
Nonetheless, it's better late than never for Rohit Sharma as well as for Team India as both were chasing a first in South Africa. For once, Shikhar Dhawan and Virat Kohli failed to shine at the top, but Rohit ensured that one of India's top three came up with the goods as far as runs are concerned.