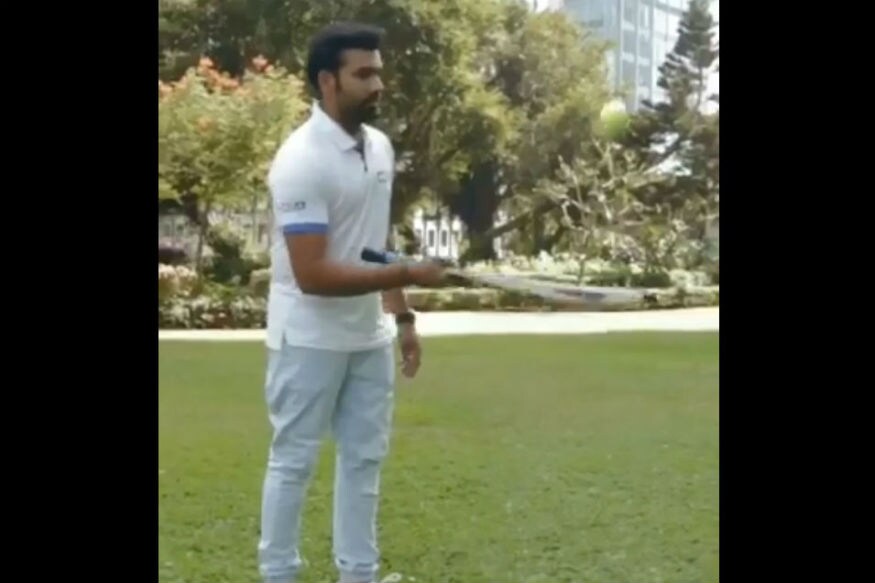 Rohit Sharma has launched a new challenge on social media that will allow some lucky fans to win the opportunity to meet him.

The Indian cricket team opener posted a video on Twitter of him tapping a ball with his bat, then tapping the ball slightly high and flipping his bat around before resuming the drill.

"I tapped and flipped my bat multiple times in a minute! How many times can you #BatFlip? The more you tap and BAT FLIP, the closer you are to meeting me! Don't forget to nominate your friends too," Rohit captioned the video.





I tapped and flipped my bat multiple times in a minute! How many times can you #BatFlip? Take up the #CEATBatFlipChallenge and show me your flipping moves! The more you tap and BAT FLIP, the closer you are to meeting me! Don't forget to nominate your friends too! pic.twitter.com/TFHLV8Rc5b


— Rohit Sharma (@ImRo45) April 16, 2019





The tweet has already seen several people reply with videos of their own.

Rohit's flamboyant batting style and ability to make big scores on a regular basis means India's 'Hit-man' has a devoted fan following in Indian cricket circles.

He is currently captaining the Mumbai Indians in the ongoing IPL 2019 and will be a part of the Indian cricket team that travels to England for the ICC World Cup 2019.

First Published: April 16, 2019, 4:38 PM IST