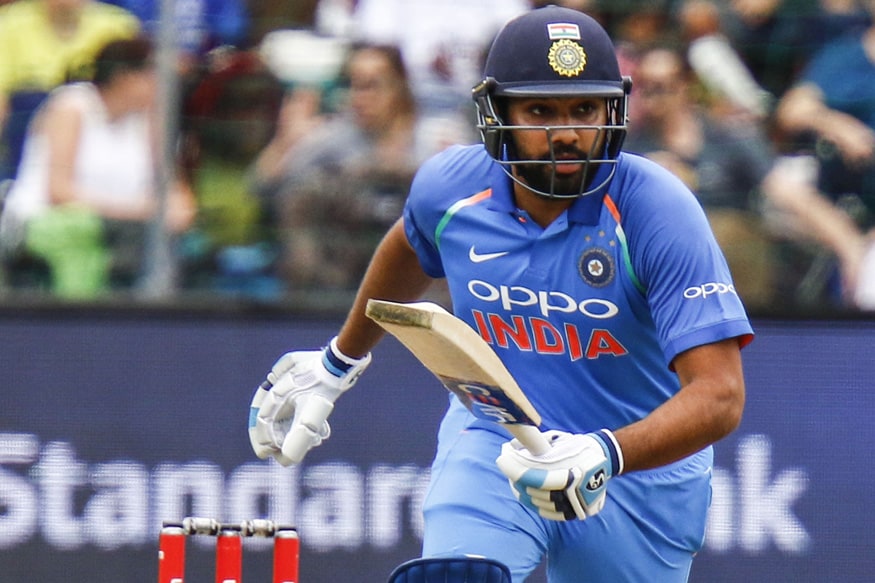 New Delhi: Having had a poor run in the first four ODIs against South Africa, India opener Rohit Sharma finally made it count in the fifth ODI at the St. George's Park in Port Elizabeth as he hit a century to help the team register a comprehensive win over the Proteas and take an unassailable 4-1 lead in the six-game series on Tuesday. Even as Shikhar Dhawan and skipper Virat Kohli got out after getting starts, Rohit stood ground to reach another ODI hundred, his 17th.
Speaking after winning the Man of the Match award, Rohit said that it was a matter of time before he scored the runs as he was hitting the ball well.
"It was a long time coming (smiles). I had a good time in the middle; as the game went on the wicket got slower and slower and it wasn't easy. Had fun in the middle and it is always a good feeling when you score a hundred and your team wins the match. We stuck to our plans and am glad it came off. You've got to keep yourself mentally fit. South Africa is a good place to play cricket and I try to keep myself in the right frame of mind and it paid off. I knew I didn't have to change a lot and the runs would come. I kept doing the same things off the field, I kept hitting the ball well and the confidence was there that I would score.
"We were in a spot of bother when I got to my century and that's why the celebrations were low key. What was important for me was to bat long and get the team to a good score and am glad we came out hard and defended it. When you get in you've got to make it count and unless you play a bad shot you don't really get out. The top three get the most number of balls to play and you have to make it count. The rest of guys put in the runs in the last few games and it was my day today," he said.
It was a clinical effort from the Indians as they also went ahead to win their first ODI against South Africa at the venue after losing the previous four games to the hosts. It was an all too familiar script for South Africa as Kuldeep Yadav and Yuzvendra Chahal again spun a web after Rohit Sharma's sensational ton as India defeated South Africa by 73 runs in the 5th ODI in Port Elizabeth and sealed the 6-match series with one game to go.