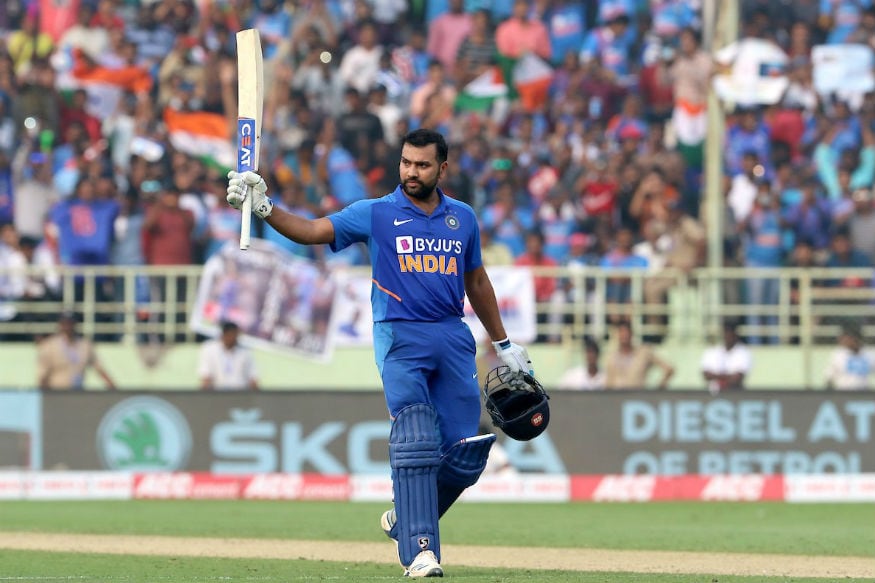 Former India captain and coach Anil Kumble believes that Rohit Sharma was India's best player in 2019, citing his performances in the World Cup and his reemergince into the Test squad as reasons for the same.
"There have been many players. I think everyone has performed. But I think one person stands out: Rohit Sharma has had a fantastic season. In the World Cup to have five hundreds. Then a double hundred in a Test match as an opener against South Africa," Kumble told CricketNext.
"He has come back into the Test match as an opener is something that has changed the way Rohit is looked at. His leadership role whenever he has got the opportunity to lead India in the absence of Virat Kohli. So, I think this year you have to give it to Rohit Sharma and nobody else."
Asked who he thought was India's young player of the year, Kumble picked Mayank Agarwal. The 28-year old opener from Karnataka has become a mainstay in the Test team and Kumble believes he can be a part of the Indian side in white-ball cricket as well.
"For me the young Indian player has to be Mayank Agarwal. He made his debut in Boxing Day last year. So, it is not easy. Boxing Day Test match walking in with 90,000 people, at MCG. He had a great debut for India and from there on he has grown in stature.
"I think he is someone India can look towards even in One Day cricket, even in T20 at some point in time. He has a mature head on his shoulder; he has done the hard yards, getting runs consistently in domestic cricket, and he has been brilliant for India as an opening batsman, There's been lot of competition for the opening slot, but Mayank has stood out."
Kumble was also quizzed on what he thought was India's moment of the year and he picked the Test series win in Australia.
"I know there was so many wonderful moments for me. But for me Test cricket has to be above everyone else. So, for me the victory in Australia has to stand out. It is the first time ever that the Indian team has beaten Australia in Australia.
"Yes, we can say that two of their batsmen were not a part of the playing eleven for Australia but none the less, Indian cricket showed that the ability to go out there and perform in tough conditions.
"You know the first game in Adelaide, it was a bit of a dilemma, a touch and go, Pujara coming in and scoring that brilliant hundred. And from there on to go on and win a series was fantastic to see."