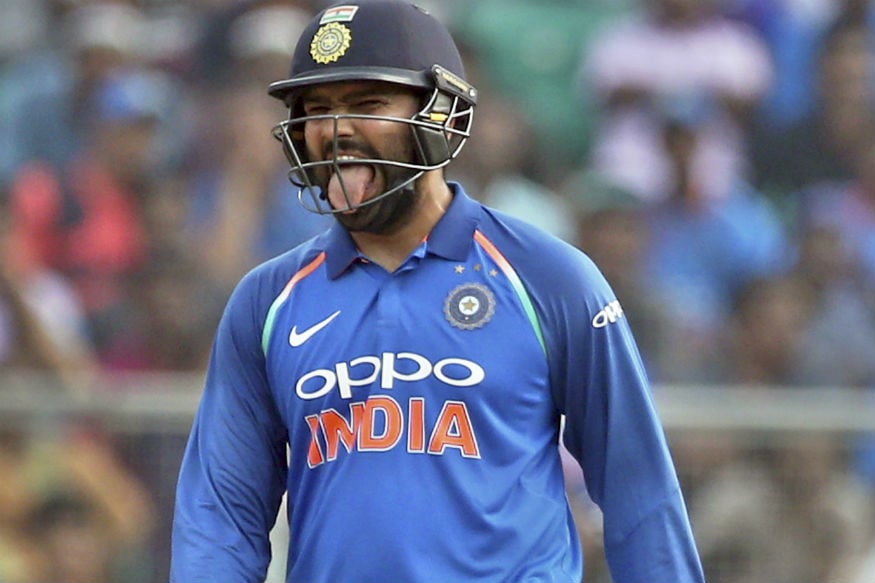 Rohit Sharma registered a magnificent hundred in the first ODI at Sydney but unfortunately, the knock went in vain as Australia got the better of India in the match. He followed it up with a good 43 in 52 balls in Adelaide, before holding out.
As the series decider at Melbourne looms, Australia might want to figure out ways to dismiss Rohit who has perennially been pretty good in these conditions in this format of the game. He has slammed five hundreds in the country in ODIs, the joint most - alongside Kumar Sangakkara and Virat Kohli - for any visiting batsman. But it is his consistency that stands out even more.
For visiting openers who have aggregated at least 200 runs against Australia in Australia, Rohit Sharma has the highest average - a spectacular 98.62 with 789 runs in just 9 innings - including four tons and a half-century.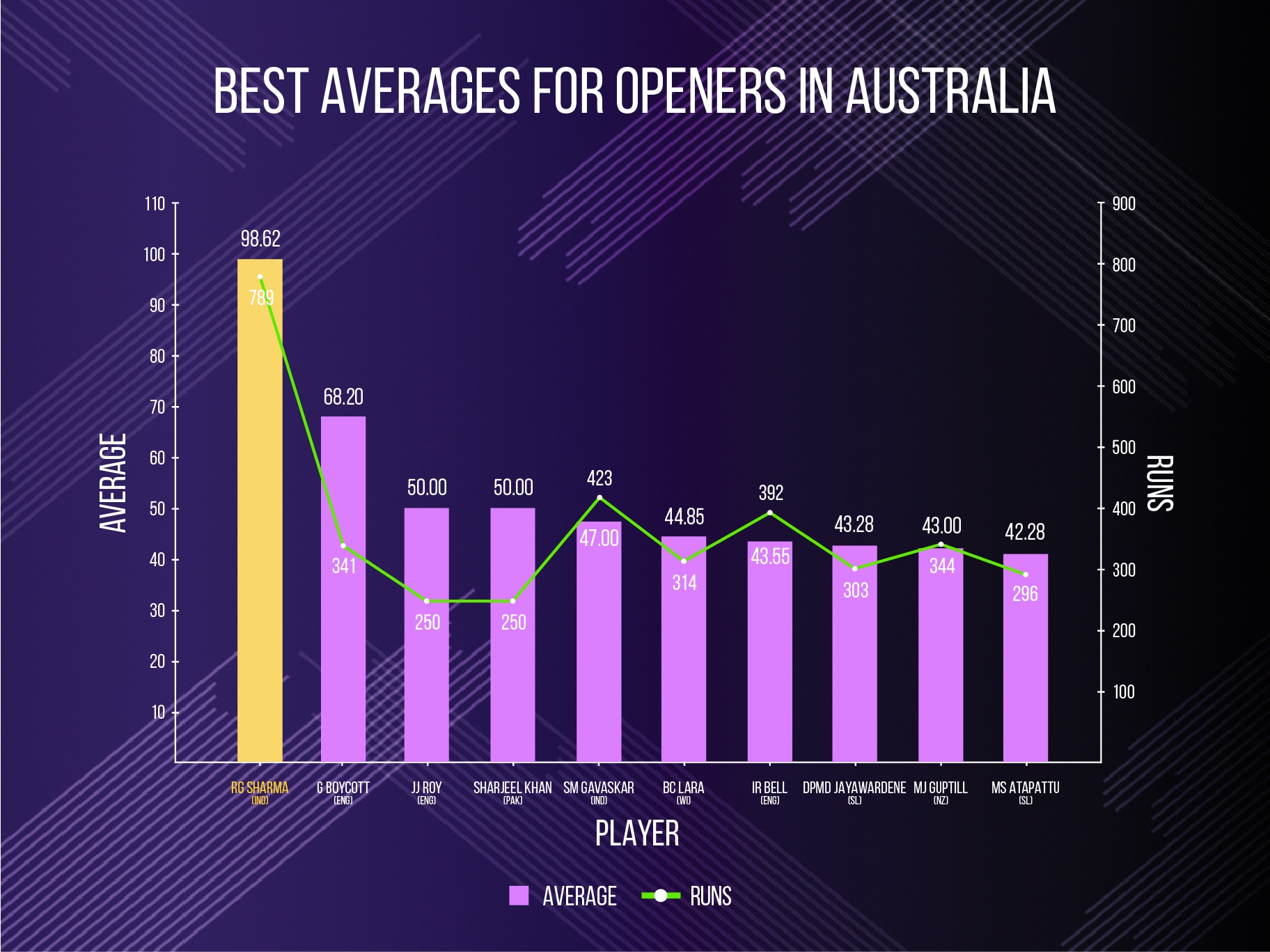 That none of the other openers (in the 10 highest averages list) have scored over 500 in ODIs against Australia in the country gives an idea of the kind of domination Australia has had at home over the years and the influence Rohit has had in Australia. It is also interesting to note that these are the only 10 openers from visiting countries who average above 40 in Australia – again highlighting how difficult it has been for teams Down Under.
What is staggering is the difference between Rohit and the other batsmen against Australia in their own backyard – the Indian opener has scored more than 30 runs per dismissal than the next-best, Geoff Boycott! That is an absolutely incredible achievement.
Only two visiting batsmen have scored more runs than Rohit against Australia in Australia – Haynes (1565) and Wright (811) but in 51 and 27 innings respectively at 34.02 and 30.03 apiece – compare that with Rohit's average of 98.62!
What is also mind-boggling is the strike rate at which Rohit has scored these runs – an unbelievable 98.37. Only Sharjeel Khan, Roy and Dhawan have better strike rates but average much lower than Rohit.
Just for perspective and to understand the magnitude of what Rohit has achieved, opening the innings - Tendulkar averaged 31.18 against Australia in Australia at a strike rate of 76.18, Jayawardene (average 43.28, strike rate 92.94), Greenidge (31.47, 61.98), Lara (44.85, 64.87) and Amla (39.44, 77.34) – these are some all-time greats who found it difficult to produce their best against the Australians Down Under.
Rohit has 4 tons in 9 innings against Australia in Australia. He is followed by Haynes (2 in 51 innings) and Jayasuriya (2 in 22). No other visiting opener has more than 1 hundred.
What has worked for Rohit in Australia, much like his ODI career, is his promotion to opening the batting. In his first few years, Rohit came to Australia and played as a middle-order batsman. He crossed the half-century mark just once in these matches but in his first game as an opener in the country, he slammed 138 and followed it up with two more tons in the next three matches - an unbeaten 171* at Perth and a 124 at Brisbane.
His stature as an ODI player has grown exponentially in the last few years. Rohit today, is regarded as one of the finest limited-overs batsman in contemporary cricket and as one of the greatest to have played the game.
Rohit, the opener, has a great record in Australia (overall, against all opposition). He has over a 1000 runs in the country at an average of 83.75 with five hundreds and two half-centuries. He has crossed the 1000-run barrier in only one other nation –at home in India - 2393 runs at an average of 70.38.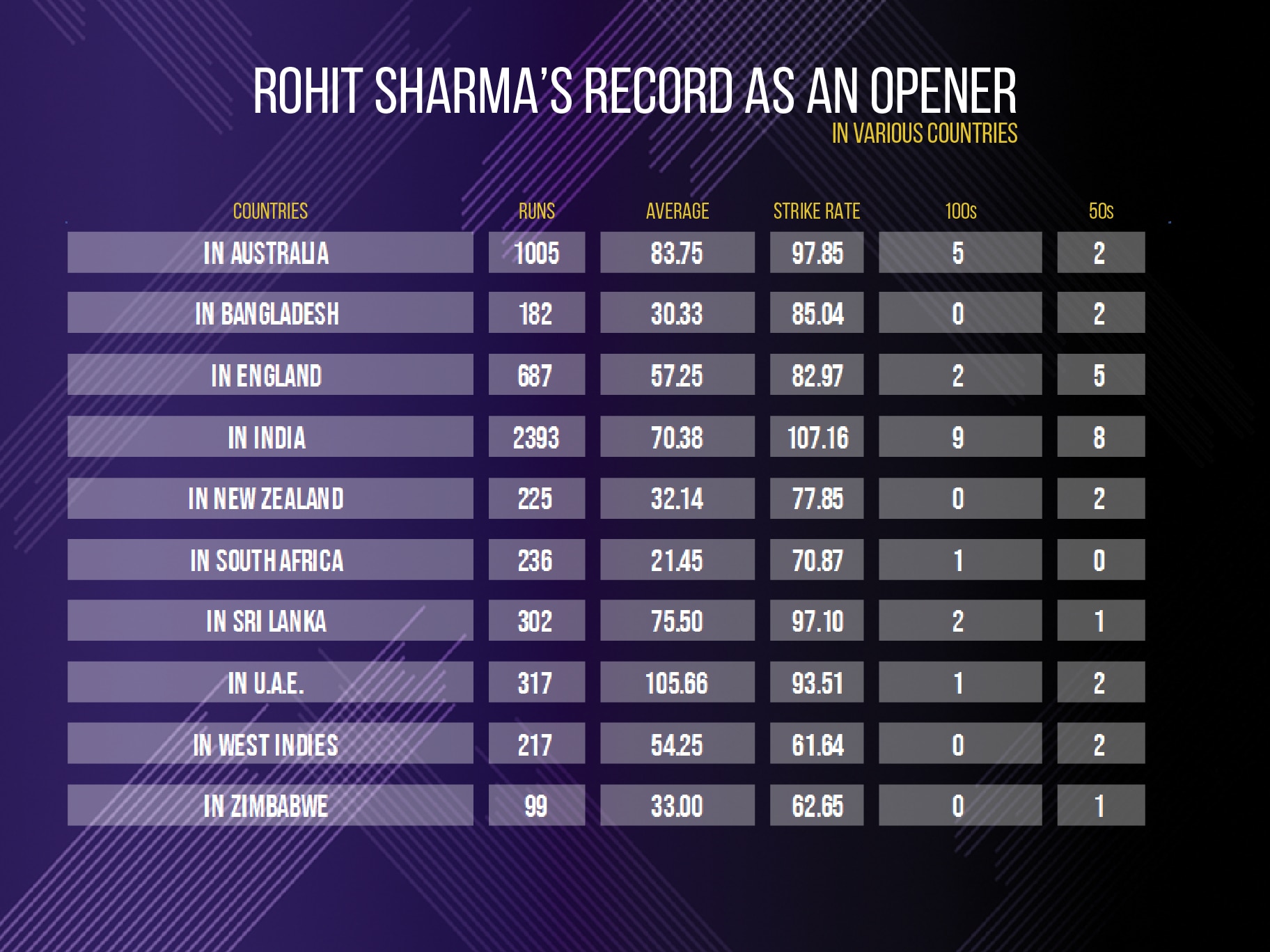 Rohit is also a big-match player – as in he performs well in knockout matches and series-deciders leaving his best for the matches that matter the most.
Melbourne provides him another opportunity. The stage is set for another Rohit special.
*Stats are prior to the third ODI in Melbourne